The now National Unity Platform (NUP) Principal and hitherto entertainer, Bobi Wine composed a song some years back where, he counsels those who disparage the Ghetto life to stop it because they end up always kneeling down for him. The hit is known as Mazzi Mawanvu (Deep Waters), in reference to the singer's intellectual depth as well as deep pockets.
Bobi has been proving critics and doubters wrong. He started off by out-singing many of his musical competitors, going on to earn as much as them from the music talent. Yet the same competitors had all along been dismissing him as a raw talent, incapable of making any meaningful headway in music, let alone breaking even financially.
Just as he was disparaged as a musician, Bobi's decision to join politics was met by untold scorn and censure from many musicians, as well as established politicians. Before we knew it, Bobi was trending. Next, we heard, the political rookie had trounced established politicians on the way to landing a seat in the August National Assembly.

Those who were disparaging the Kamwokya ghetto boy would start thinking again, after Bobi turned himself into a kingmaker by winning each and every election for whomever Parliamentary candidate he would choose to anoint. The detractors started to take note. Other than playing by the rules of the game, as they tried to outsmart him, the opponents instead embarked on fouling Bobi at each and every turn and twist of his game.
Granted, he later stood and lost the Presidency. But Bobi proved such a muscle to reckon with after posting impressive points which left even President Yoweri Kaguta Museveni, the winner, shaking his head in astonishment. Look, Bobi did the unthinkable by defeating Museveni from his jungles of Luweero and the entire Buganda region, as well as Busoga in the East.
Give it to the man. No one. I say, not even Dr Kiiza Warren Besigye Kifeefe or even Dr Paulo Kawanga Ssemogerere, at least going by the official results of the Electoral Commission, has ever posted such impressive results in Luweero, Buganda and Busoga as this `Bad Man` from Kamwokya did. Before that election, someone had intrigued to deny Bobi a platform to use to vie for State House.
The young man secretly talked to an old man, Moses Kibalama, whom he convinced to hand him a registered party, for him to use and live his dream. Look here, not even the eagle-eyed intelligence managed to know what was going on. The country's intelligence only woke up from slumber after Bobi had secured the registration of NUP with the Electoral Commission!
Oh, how heads rolled at the national electoral body! Sam Rwakoojo, the electoral commission's powerful General Secretary, is among the seven people, who ended up losing their jobs over this debacle. "I say tell those people to go away. I don't want them there," some angry person called into the electoral commission, directing the firing of Rwakoojo and company.
In these lines lies a story titled; "The Well-Kept Secrets: Untold Story how Tanga Odoi Imitated First Daughter Natasha Karugire to Chew Ham Kiggundu`s UGX530M" where, we elaborated how President Museveni has in his armpits, dirty files. These files belong to none but almost every top government official there to name. Indeed, on the face of the entire debacle, the above fired officials had their sleeping criminal files, dating as back as 2016.
These files were pulled out of the drawers, dusted clean and, placed top on the table. The Accounting Officer Sam Rwakoojo, the Director Finance and Administrator Joseph Lwanga, the head of procurement Godfrey Wanyoto, Public Relations Officer Jotham Taremwa, the Information Technology Director Namugera Pontius, the Administrator networks Jordan Lubega, Data Specialists Charles Musuuza and Edgar Kasigwa, all got fired.
They were all accused of having rejected a ballot printing bid from a German firm, Veridos Identity Solutions GMBH, way back in 2016. The German firm had signed a joint venture with Uganda Printing & Publishing Corporation (UPPC), to print money and handle other security printing deals. To date, the world is yet to know whether the team was put to prosecution, or the entire matter stopped at being fired. Well, they were fired immediately after Bobi`s acquisition of NUP and long after they had committed the offences to their names.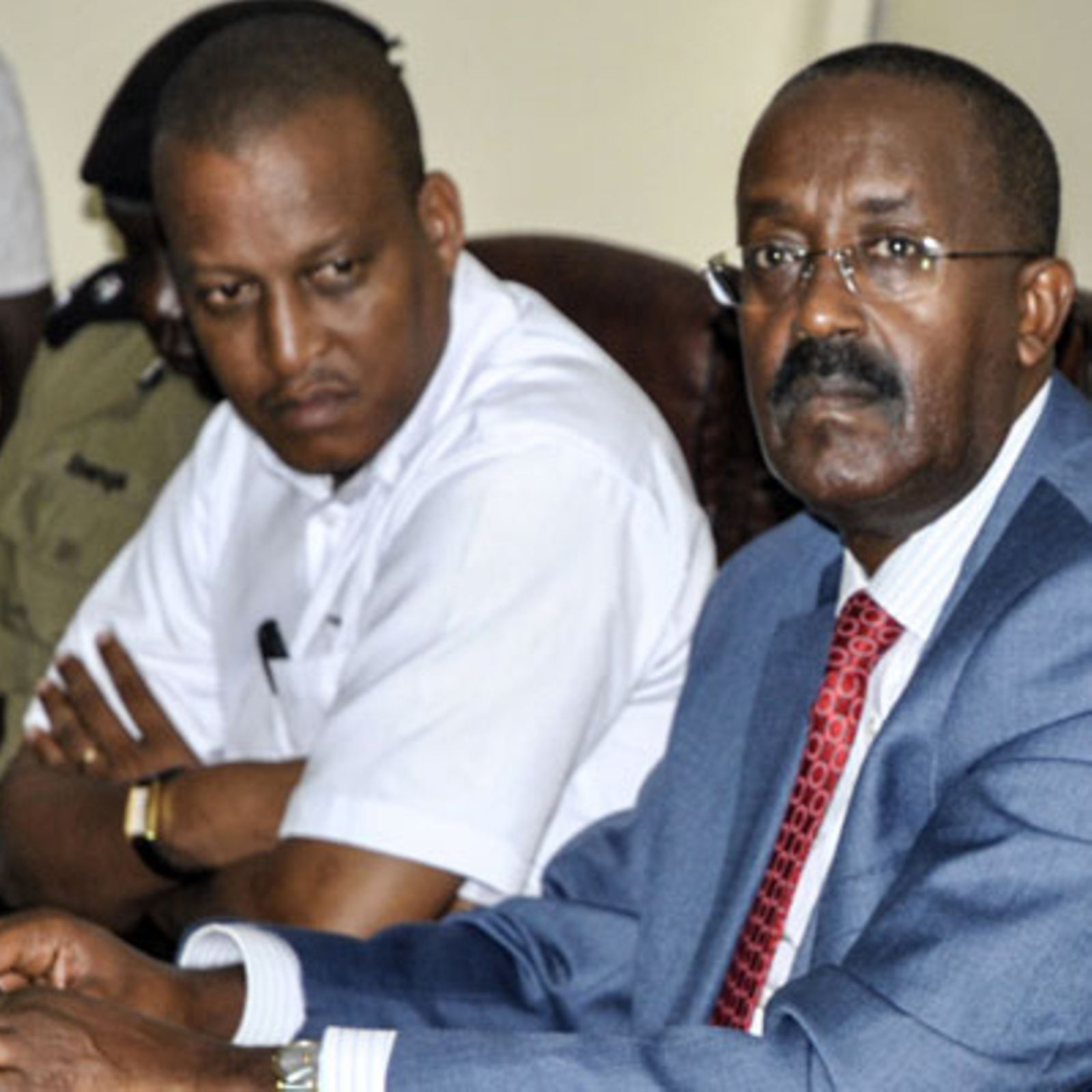 Back to Bobi
Lest we digress! We are here to address ourselves to Bobi's yet new milestone. Hardly five years into the existence of NUP, Bobi today (Tuesday) unveiled land in Makerere-Kavule. The land is to be used to erect a permanent home for Uganda's youngest, but leading opposition party. But what about the land and offices at Kamwokya? Bobi says the Kamwokya offices are going to be used as a training center for youthful activists as well as politicians.
Bobi was a toddler when NRM came to power. Yet, the ruling party which boasts of billionaires and big-time landlords, is still renting offices. Not only that! The NRM Party is one of the top most notorious rent defaulters there is, in country Uganda. The NRM held a fundraiser many years ago. The fundraising raked in a massive UGX5Bn. The Party Chairman, President Yoweri Kaguta Museveni was the Chief alms seeker. Tycoon Sudhir Ruparelia alone paid UGX3Bn towards finding a home for the ruling Party, NRM.
Close to a decade now, the Party is still a tenant and defaulting on rent as well. What happened to the five billion alms which was generously thrown at the party? This is why Bobi has been justified in calling NRM an unserious party, for failing to build a permanent home for over the three decades it has been in power.
Honestly speaking, in African culture, it would amount to a curse for a man of thirty years to keep sleeping at their parents' home. Yet NRM is still using the State House or the facilities of the National Political School at Kyankwanzi, to hold its own private party activities. Were the NRM to be a person, people would be making fun of it, calling it a spoilt, or babied child. One with a brute sense of humor, would describe the NRM party as an adult in a child's skin.
UPC held power for only nine years, but managed to build its own home at Uganda House, in the heart of Kampala Capital City. Dr Kiiza Besigye is credited for buying a permanent home for FDC. The home is located at Najjanankumbi. DP, after many, many years, at long last too, managed to buy land holding a ramshackle house along Balintuma road, but recently. The country's old party is using the place as its headquarters. Back to NRM, the last we checked, a party official, Patel Arvind was seeking to attach the said party funds banked at Housing Finance Bank. He was however, given no chance to do so by the powerful party officials.
Arvind Patel was angry because his own NRM party had failed for many years to pay him a debt worth UGX5Bn. The moneylender in Patel had assisted NRM with the money to organize the delegates conference at Namboole stadium. This was during the time the then Vice President, Dr Gilbert Baalibaseka Bukenya and Prime Minister John Patrick Amama Mbabazi, were vying for the slot of the party's Secretary General. Mbabazi prevailed over Bukenya.
Let's wind up with a rallying call to the millions of Ugandans who vote for the President Museveni. We will add to them the millionaire politicians and landlords subscribing to the party. Kindly save your party from the crying shame of a homeless child, not to mention a rent defaulter. Mobilize pretty fast, funds to fund the construction of a permanent and decent home for the party. It is really a big shame for many politicians who use the party as a vehicle to political offices, only to dump the same shortly on arrival. We applaud Bobi for the mature gesture…
Author Profile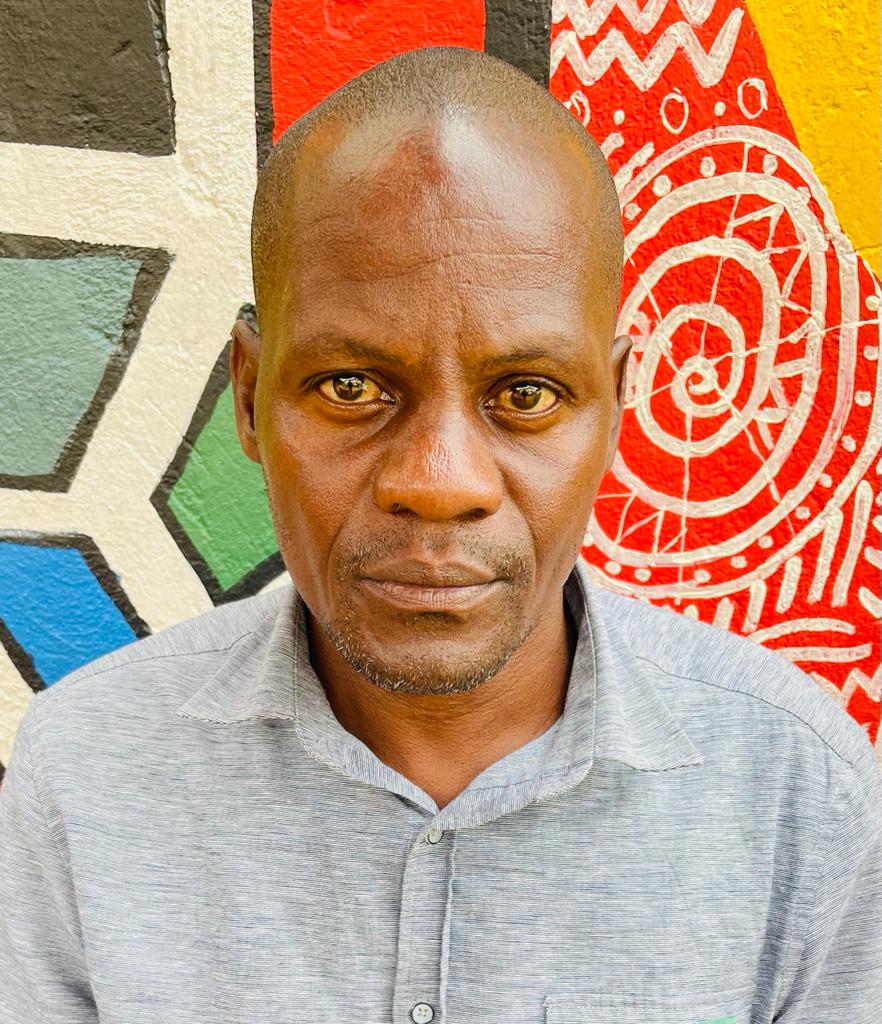 Mr. Stephen Kasozi Muwambi is a seasoned crime investigative writer, majoring in judicial-based stories. His two decades' experience as a senior investigative journalist has made him one of the best to reckon on in Uganda. He can also be reached via [email protected]