The country`s leading recording and artistes' management power house, Swangz Avenue, has adamantly ignored the threat by UK based promoter Mama Africa aka Rizzi, who is threatening to sue them for a whopping compensation of 65k Pounds, over breach of contract by their artiste Winnie Nakanwagi aka Winnie Nwagi.
Mama Africa alleges that she paid Swangz avenue 50k Pounds for the services of house singer, Winnie Nwagi. She was to perform at the 'Summer Fest 22' on 6th July 2022, at Royal Regency, along with Fik Fameica and Haruna Mubiru. She claims that though she had remitted the funds to Swangz prior, Winnie Nwagi did not have the much-required East African passport in time.
She claims the glitch led to her footing an extra expense of UGX1.5m token to an airport official at Entebbe International Airport, to gain a boarding pass. Mama Africa, also asserts that upon arrival at Heathrow Airport, Nwagi and Fik Fameica headed straight for a five-star hotel which she had booked for them.

It is at this hotel that the whole drama started to unfold, hours to the show. Nwagi is alleged to have demanded for the promoter to avail her some 'weed', for her to charge up for the show. Mama Africa then through her networks and a supplier was found. He delivered the 'package' to her with strict instructions not to smoke it from the hotel room as it was illegal.
However, the singer ignored the advice and thus the hotel management levied a fine that was debited onto Mama Africa's credit card. It was after the 'smocking' binge that Winnie lost track. She couldn't even heed any persistence from her handler, a one Gonza, to go and meet her performance obligation that was slated to kick off at Midnight.
With the crowd now becoming jittery and uncontrollable, Mama Africa says, she worked her phone several times only for a dizzy, stupor, uncoordinated Nwagi, to appear at 2:30am and hit the stage. Sadly, Nwagi, who is known to be a thriller on stage, was a statue of her person and was in no mood to perform. She sluggishly tried to perform but lost her composure just 20 minutes into the show whose performance had cost Mama Africa UGX20m, minus the other overheads like label booking fees, flight, visa, hotel, and chauffeuring among others.
Mama Africa says she tried to bring Nwagi to order but the singer, allegedly turned her guns against her, hurling all manner of insults and obscenities at her. Shockingly, the following day, Nwagi attended another function hosted by a promoter, only known as Mosh, contrary to what had been prior agreed to in the contract.
This development now forced Mama Africa to contact Swangz Avenue and raised her concern over their artiste's behavior. She henceforth demanded for a refund of her monies. The promoter has also threatened to petition the British High Commission and Home Office, to ban any artiste linked to Swangz Avenue, from being granted a Visa and work permit to the United Kingdom in the near future.
Such a ban usually lasts for 10 years, according to UK's law. Mama Africa had given Swangz Avenue a deadline of up to Monday 18th July 2022, to refund her monies. However, by the time we went to press last night, the label had not done so. Our efforts to have Swangz` take on the matter were futile as our repeated calls went unanswered. Mama Africa has more damning allegations. It include Fik Fameica`s disappearance, reappearance and a reported connivance with Nwagi to fail her event.
Author Profile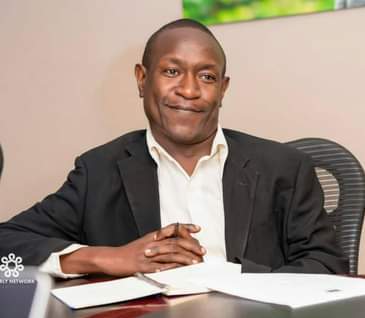 Mr. Jacko David Waluluka is another unique entertainment and general investigative news writer, a field he has diligently covered for over fifteen years. He's also the Chief Administrator at The Investigator. He can easily be reached via [email protected]