On learning Ham`s situation, Tanga Odoi called him, informing him that he actually had all it takes to stop the MPs from, not only summoning him but shelving all the investigations about him, under the carpet.
This serves as the continuation of a story in these pages, titled; "The Well-Kept Secrets: Untold Story how Tanga Odoi Imitated First Daughter Natasha Karugire to Chew Ham Kiggundu`s UGX530M" on June 27th2022. It is a story whose ingredients culminated into a physical fight between First Son-in-Law Edwin Karugire, and city businessman Hamis Kiggundu aka Ham, over the latter`s infuriating assertion that the former`s wife and First Daughter, Natasha Karugire had swindled his USD100k.
The Flashback
The February 27 razing of Park Yard market had left many vendors crying, more so, because it had been committed very fast on the back of their petition to the Speaker of Parliament, at the time Rt. Hon. Rebecca Kadaga. It seemed that Ham was ahead of Parliament just in case it intended to intervene on the traders` behalf. The MPs had indeed, elected to summon the Kampala Minister Betty Olive Namisango Kamya, her junior Benny Namugwanya, the Lord Mayor Elias Lukwago and Ham himself, for thorough interrogation.

Whereas all the summoned positively responded, Ham didn`t. He either feared to face the legislators, sensing bitterness against him would lead into implausible action, or he actually had judged himself guilty. It is during this state that he would part with anything, away from life, to save self from appearing before MPs.
But trust Kampala mafias. Someone already knew of Ham`s panicky state! And he put this knowledge to use. His name is Tanga Odoi! Whereas the hitherto `poor` Makerere Don has lately amassed inexplainable riches, more so at a time when he is majorly employed by the ruling NRM Party, whose Secretarial staff at Kyadondo 10 seem grassing, very few, or no one expected Tanga Odoi to be involved in rather dirty city deals. And here we go.
Enters Natasha Name
After the rough meeting between Ham and Karugire, the latter made contacts with Col. Kaka Bagyenda, the then newly appointed Director General of Internal Security Organization (ISO), after consulting with his mother-in-law, the First Lady Janet Kataha Museveni. Central to the confusion and disagreement between Ham and Edwin was the fact that Ham was convinced beyond reasonable doubt that he sent USD100K to Natasha. But why all this confidence?
On learning Ham`s situation, Tanga Odoi called him, informing him that he actually had all it takes to stop the MPs from, not only summoning him but shelving all the investigations about him, under the carpet. It sounded like sweet music in Ham`s ears. But how would Tanga Odoi do this? He asked. And Odoi had a ready answer. "Natasha, the First Daughter. She has already assured me she can do it at a laughable figure. She has the required command you know that," Odoi convinced Ham.
Ham now wanted to talk to Natasha personally, a demand Odoi didn't see coming! But again, he had the answer. "Let me first talk to her and see whether she can allow me to share her private line with you." In a few minutes, Odoi called again and delivered the good news. "Madam Natasha is ok with you calling her. Please get her number… and call her now, because she has a line of people to see."
Ham instantly dialed the Utl number and indeed, a lady with a composed, authoritative voice answered. "Yes Mr. Kiggundu. I can help you talk to these MPs but do you have the money? On asking how much they would want, `Natasha` replied; "They will need like USD125k. If you can have it soonest, count your issues sorted, Mr. Kiggundu," she said and hang up on him. Not contented, Ham called back and assured `Natasha` that he would arrange the money in a few hours, but she had to pick it herself.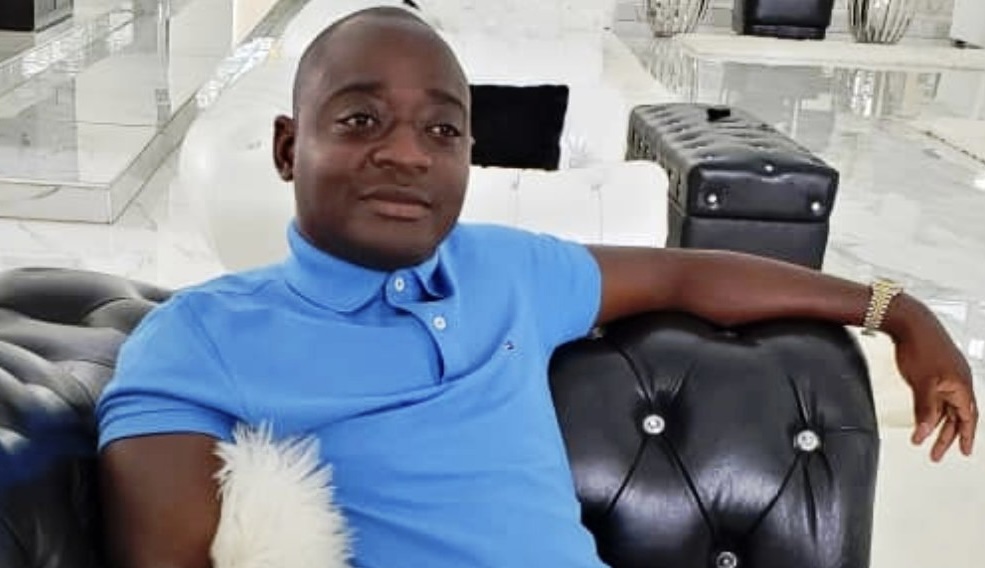 "My friend, how many times have you seen me in public? Well, I am going to send you my ADC called Maj. Jed. You will definitely get the signals that he is from me." Ham responded by telling `Natasha` what time he would be ready for Maj. Jed. Indeed, on the agreed time, SFC Patrols full of SFS soldiers surrounded Ham Towers. Ham was in his office seeing every move from his CCTV set. He confirmed this can`t be else but a delegation from State House. Who else could come in such a big way!
In just moments, `Maj. Jed` towered out of the V8, but with RM plates. With reasonable guard sandwiching him, he swaggered to Ham`s office. In no time, probably not to make his premises crammed by SFS men, Ham handed him USD100K and he matched out. But before that, `Natasha` had called in `Maj. Jed`s presence to confirm to Ham that he was the man she had sent. From this moment, Ham called it a day. He retired to his island home to chill off the long days of stress. But alas!
That evening, as he comfortably lay in his couch watching TV, news came up on NTV at 9pm. "Angry MPs have issued a warrant against city businessman Hamis Kiggundu over Park Yard demolition…" To his shock, the way MPs were angrily referring to him sent shivers down his spine. They didn`t look a single inch, as people who had a clue of any `money-talks` between them and him, however mild. He angrily picked his phone to call `Natasha` but her phone was off.
He then called Tanga Odoi who, informed him of why the MPs were very angry. "You sent only USD100K to madam `Natasha` instead of USD125,000 as agreed. Remember that money was to be shared amongst them and the Hon Minister (Betty Kamya) but there was no way she could split that little amount," he announced to the businessman. He further advised him to organize more USD50k to normalize the situation. This stance, because even Betty Kamya was to appear before the same MPs the following day. The convinced Ham told Odoi to have `Natasha`s `Maj. Jed` pick the money in the morning.
As he waited for `Maj. Jed`, Tanga Odoi himself matched into Ham`s office and like the previous day, `Natasha` called. "My ADC is caught up somewhere yet I am right now with the MPs at Serena, for final touches on our issues. Give that money to Mr. Odoi to bring it here now." Ham did the needful. With this development, he was sure everything was now okay. But alas! As he watched the news that evening, the worse had turned to the worst. Hon. Betty Kamya was spitting venom against him. This is when he realized that `Natasha` had swindled his dimes. He had to go it alone. He indeed fought his battles alone, to the publicly known end.
After getting some breathing space, he now reverted to recovering his money from `Natasha`. He had confided in his brother, Hajji Haruna who, happens to be Counsel Edwin Karugire`s client. Hajji Haruna tried to call Edwin but without success. He however shared Edwin`s number with Ham. "Boss, you may not know me in person but my name is Hamis Kiggundu. I have issues concerning your wife and I would want us to meet and I explain… Your wife swindled me of USD100K," Ham announced to Edwin the moment his call went through the following day.
"My wife doesn't know how even some notes look like. She never does any business. You must be talking about someone different," Edwin reluctantly responded. But after Ham insisted, telling Edwin that he even had evidence, the latter reluctantly offered him an appointment the following day. Ham was dead convinced that the person he spoke to on phone was Natasha Karugire. He even had the UTL number that was used to contact him by the person he thought was Natasha. The rest was reported in the earlier article.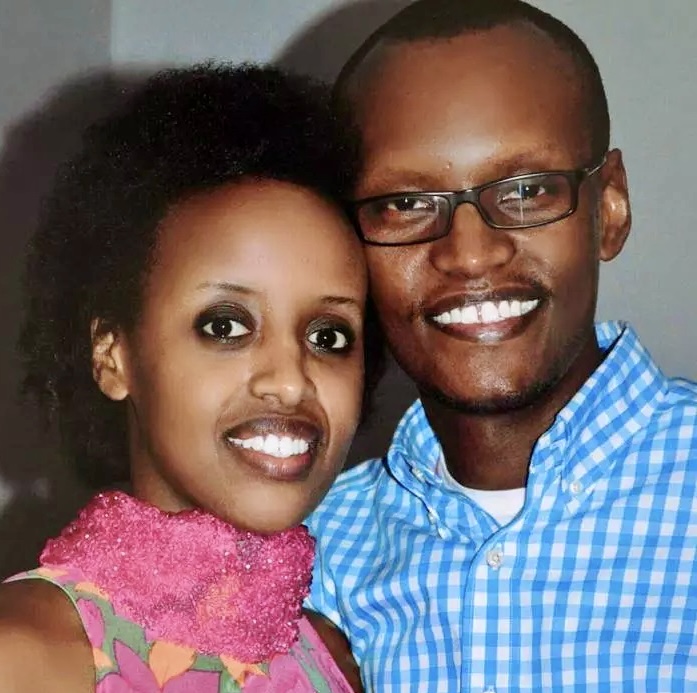 Back to Kaka Investigations
The above and more, is what Edwin briefed Kaka about Ham`s claims. He handed him the number which Ham claimed to have used to talk to `Natasha`. This is the number that was given to Ham by Tanga Odoi during the beginning of this saga, a few days earlier. When Kaka listened to Edwin`s story, he realized that the center to unearthing the truth of this mystery was the person behind the `Natasha` voice and as such, he took Edwin to his newly constituted Cyber Unit which was comprised of three engineers that were momentarily being housed at Serene Suites, in Mutundwe.
Edwin recounted his story to the cyber engineers who, quickly, within a few hours, tracked and traced the ownership of the Utl number, to a certain holder called Catherine. Additionally, the involvement of Tanga Odoi and officers from SFC was another sticking point in the investigation. Ham had CCTV all over his building and as such, he possessed footage of the convoy of SFC vehicles that came to his office with `Maj. Jed` to pick the money. He had shared the same footage with Edwin.
Furthermore, the same CCTV had captured Tanga Odoi himself, coming to pick up the second batch of USD50K. Kaka tasked his team to find the connection between Tanga Odoi, the `Natasha` lady, `Maj. Jed` and, his soldiers. He asked Edwin to stay put until further notice. He didn't make any move until the technical evidence was unearthed by his cyber team. They later landed on his desk, the conclusive evidence as well as its shocking details.
The findings
To start with, the Utl number (0712xxxx35) that was used in this scam, was connected by regular voice and SMS contact, with another number which was almost similar, but on MTN network. It was 0772xxxx35. This MTN number seemingly belonged to an SFC officer. This is because it would rotate from both Entebbe and Nakasero State Houses, on a daily.
The same phone was in constant contact with the Utl line, suggesting the holder was either married to, or lived with the Utl line holder, identified as a one Catherine Bwanakweri. Indeed, it belonged to a one Captain Bwanakweri, an SFC officer married to Catherine.
Further digging had also located Catherine to be working at Makerere University, in the vicinity of Tanga Odoi`s former office. And via the same number, she had regular contact with Tanga`s number that he used to call Ham. Lastly, the vehicles that accompanied `Maj. Jed` Bwanakweri to pick the money from Ham Towers was a V8 with RM plates. This was found to be officially allocated to the Electoral Affairs Office of the NRM.
Armed with these facts, Col. Kaka picked up his phone and called Edwin for the brief. After, he called Tanga Odoi, and without giving details, asked for a meeting. Tanga claimed to be a busy man and asked to discuss whatever business Kaka had, on phone. But Kaka insisted on a physical meeting, something Tanga declined, claiming a busy schedule of by-elections and other official duties at the NRM Secretariat which couldn't allow him time to come to Nakasero to meet Kaka.
This game of cat and mouse went on for a few days, until when Kaka was called by his master, the President Yoweri Kaguta Museveni, for a briefing about the matter. Museveni had been briefed by his wife, the First Lady, about the findings. And the son of Late Amos Kaguta wanted to officially get briefed by the ISO Boss himself.
On being summoned by the First Citizen, Kaka, who had also run out of patience, sent a squad to pick up Tanga Odoi, who had avoided his office for some time now, fearing the looming arrest by the notorious Kaka. He was however tracked down in a record time and produced to ISO Headquarters where, Kaka locked him up before he proceeded to Entebbe to face his master. The details between him and the Old-Man-With-a-Hat remain some of `the well-kept secrets` before Museveni to date. On his return, Kaka just ordered for the unconditional release of "that shameless fraudster…" When we contacted Tanga Odoi about this story last week, he wondered why we were interested in a four-year old story. "Why investigate a story of four years! Well, proceed and do your investigations."
Author Profile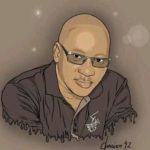 Stanley Ndawula is a two and a half decades' seasoned investigative journalist with a knack for serious crimes investigations and reporting. He's the Founding Editorial Director and CEO at The Investigator Publications (U) Limited