We pledged to come back. We are now back. To write the second series about the journalists who have given a rough time to President Yoweri Kaguta Museveni and his government. Here was the first story: "Of Daily Monitor's 30th Well-Earned Birth Bazaar and the Tough Scribes That Have kept M7`s Sleep in Constant Check"was its title.We are indebted to you for reading the first series. It was such handsome feedback. For that reason, we have been encouraged to revert quickly to these pages with the second series. Thank you so much. Enjoy the reading.
William Pike
I can see misgivings on the faces of many of you readers because we have listed Pike among the journalists who have caused insomnia to the President. Your misgivings are justified to the extent that many of you never got closer to Pike, close enough to understand him. Truer, Pike covered the guerrilla war led by President Museveni, as a journalist working for BBC. For this, the President offered to Mzungu the job of starting and heading the New Vision.

But this is not to suggest in any way that Pike wasn't competent enough to do the job. Far from the truth. Yours truly humbly had the privilege of working under Pike and it gave me a chance to meet him a few times. One vivid time I met him is when I had written a story over which the President called Pike to complain. After talking to the President, Pike summoned me to have a chat with him over the story.
He immediately struck me as a friendly and warm person whose object for calling me was simply to get the truth. He comforted me that he had not believed the President already. Because he wanted me to first give to him my side of the story. Well, I had covered a rally by John Ken Lukyamuzi `The Man.` During the rally, Lukyamuzi stated that he was going to support Dr. Paulo Kawanga Ssemogerere for the Presidency. He gave his justifications which am not going to repeat here.
Lukyamuzi being the Lukyamuzi of those days, you could be, you yourself guessing the reasons he gave as to why he was not going to vote for Museveni in favor of Ssemogerere. First of all, Pike told me he couldn't listen to me if I hadn't recorded in the notebook what Lukyamuzi said and what I had reported. So, he sent me back to go and pick the notebook. On coming back, I found him armed with the article the President had complained about. He took the notebook from me and asked me to show him the notes I had written. He didn't allow me to read the notes for him myself. He read the notes himself.
Having read the notes side by side with the article, he gave me a handshake and told me to go and mind my business. "I know politicians. You have no problem. Don't fear, the President won't hurt you. In case he calls again, I will explain to him myself what happened," Pike told me. Let me want it to tell you. If the president had complained to any other typical boss, he or she would have immediately fired me or suspended me for writing 'wrong' things about big people.
That he was being employed by the president who was now complaining against me, a mere budding freelance journalist, there was no way another weak boss could have saved me in the circumstances. That Pike selected the story to run at the back page of the New Vision knowing who Lukyamuzi is, can also speak to his strength of mind and body as a boss who he was, before I can forget, even employed by the President.
Pike would give space to the opposition to speak their mind. For this stance, the President often referred to the New Vision as that 'Newspaper for Pike'. But this is ironically the exact reason why the New Vision thrived and grew popular, which is very rare the case, for government-owned newspapers. Many are times that the President got pissed with Pike. He would state in fits of anger; "am going to sort out the mess at the New Vision. I will do."
Yet, on many of such occasions, the President had been informed by his fanatic intelligence and cadres how the Mzungu was exploiting the New Vision to promote the Opposition in order to appease his fellow Whites. But what split the big man and my Mzungu boss, is that candid talk where Pike told the President that he was not at all going to back his wish to reign beyond the limits previously set by the Constitution. Over this, they disagreed and Pike left the lucrative job at the New Vision to go and concentrate on his private businesses. Kaguta directed Pike never ever to start any newspaper anywhere in Uganda. And the Mzunguhappily resigned to that fate.
Mulindwa Muwonge (MM)
MM was discovered by Peter Ssematimba aka Piira. Piira had detected in the barber, a superb communicator who was too a captivating analyst in his barber. Now that today's Super FM boss was putting together a team of journalists at the Buganda-owned CBS FM Radio, Piira asked the barber to leave behind the haircutter machines and follow him. Not so long after joining CBS, the barber would prove himself to be a fastest learner at the job.
And a fearless analyst of important issues which were taking place in the country at the time. So much that Ssematimba would later on readily assent to MM's request to start his own Ekijjomanyi political talk-show. Ekijjomany is a phrase from my mother Luganda tongue akin to the English one of, afore-alerted. MM excitedly grabbed the boss' grant of his lifetime dream with both hands. Exploiting his excellent grasp of the Luganda language, phrases, idioms, proverbs and everything that goes with it, MM would soon turn his radio program into delicious music to listen in to.
Prodded on by massive listenership and the desire to keep it and grow the same, MM would end up entering into the murky waters of politics. The hardnosed listeners loved MM's rabid sense of gut. But the sober and fainthearted ones, despised his recklessness and lack of intuition. Not so long thereafter, and as would be expected, MM finally stepped and hurt as well the toes of the Powers-that-Be. This is what transpired. The government in Kampala introduced the value addition tax (VAT). See, people abhor rendering to Caesar what is Caesar's.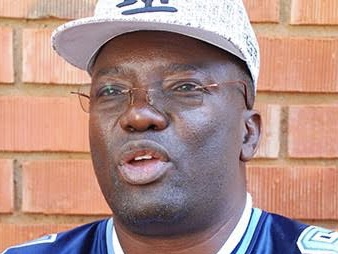 Yet, it's next to impossible for any tax dodger to succeed with VAT. VAT is collected at the point of purchase. Simplest put, each and every time you and I and everyone else over there make any purchase, Kaguta too ends up making a penny in tax. The politicians likened the new tax in town to toxicity itself. Such dangerous talk ended up by driving the masses into a hot rage. Ultimately, the same led to a huge protest. MM, looking to earn programing marks off the now bad anger in town, spined and spined and spined the voices of the opposing politicians.
This, inevitably, served to negatively add seas of fuel on the already burning public anger that was equally already gripping the country over the fresh tax. Detecting that MM was up to the mischief of spoiling his plot, Kaguta sent in his cops who grabbed the Kinanjokyankimize man. The two met one on one and what transpired is a single story by its own. And I think, the radio program was dropped. Yet MM remained an obstinate guy. Instead of caving in, he gained an even much more political streak.
In between his woes, MM would go into the music studio in utter fury. He quickly released a song very sarcastic of the regime. Its title was Nkaabira Ensi Yange (I Cry for My Country). The song was a representation of the sorry case which, Muwonge stated, Uganda was in. Kaguta would later on use the carrot to finally capture MM's defiance. The man would years later on, pass on. By the time of his demise, MM had turned into much of a conventional journalist. A far cry from the olden days' abrasive journalist. Look here, Kaguta had zipped up the guy's hot mouth with that big pay-cheque as UBC manager's job! Credibly, Muwonge introduced CBS's Med Nsereko Joggoo to radio programing, among many others. RIP barber-turned Radio celebrity.
Betty Nambooze Bakireke (BNB)
I first came to know the current Mukono Municipality tough lawmaker, whilst she was working as the Bukedde newspaper stringer in Mukono. From the freelance job, Nambooze would start slowly to appear on political CBS' Bimeeza programs (outside Barazas) where he would prove herself to be a good debater as well as analyst. Her CBS radio program with Moses Kasibante, who later joined her in Parliament as Lubaga North MP, would grow Nambooze's stature by leaps and bounds.
During the program, Nambooze would take on the title of Madam Teacher whilst Kasibante would take on that of the Class Monitor. Naturally defiant and rebellious, Nambooze would exploit the program to sting the Powers-that-Be.
After impressing the Kabaka with her PR job and uncompromising stance against the kingdom's foes, Nambooze was in 2008 appointed to head the kingdom's newly formed Civic Education Committee (CEC).
CEC had been put in place to counter moves by the government to amend the Land Act. Mengo had perceived the amendments as a ploy to grab Buganda's land on the way to weakening the Kingdom and the King. Consequently, Nambooze who had proved herself to be a good PR as well as battle-hardened, was enlisted to head the campaign that had been freshly put in place to thwart the land amendments. The present Katikkiro, Charles Peter Mayiga who was then the information minister and his deputy, Medard Ssegona Kalyamaggwa, were deployed to beef up Nambooze's campaign.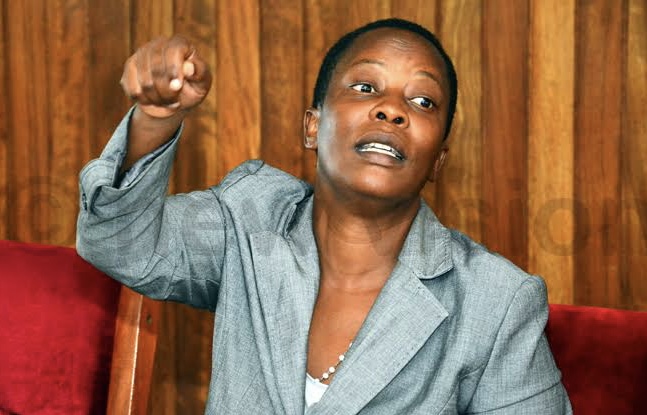 With Mengo's arsenal right in place, fire and counter fire between the kingdom and the central government started to ensue. Nambooze's team would finally overwhelm the government's team. This is when the government alluded to its tools of coercion to get on top of the game again. Nambooze was arrested. So were Mayiga and Ssegona. They were swiftly driven off to far-flung areas of Bunyoro where they were locked up.
After locking them up for several days, the police produced the trio before the courts of law. Their cases have since remained unheard to date. What is worth noting is that those charges would end up assisting a great deal to market Nambooze and Ssegona politically. Seeing that the two have since been repeatedly elected to Parliament and continue as well to sting the Powers-that-Be to this day.
Basajja Mivule
Oh! This guy is one amongst the sarcastic radio talk-show hosts of our generation. Basajja's lips oozes of venom. His tongue is the absolute definition of hate speech itself. This guy pried his trade at Radio One's Akaboozi FM, Luganda sister to Radio One. Blinded by a huge fog of disdain for the government and Kaguta, Basajja failed to see that his paymaster, Maria Kiwanuka happened at the same time, to be Kaguta's Cabinet Minister.
As he thus went ahead with his sport of disparaging Kaguta and there at Kaguta's own servant's radio station, Basajja finally and, inevitably so, got himself disappointed by the appointing authority. He was fired! Basajja quarreled and quarreled. Over the sack. But his was a case dead on arrival. Maria had appointed Basajja to the job. For that reason, Maria was vested with every right there is, to disappoint Basajja. So, why was Basajja shedding tears then!
Lost, confused and penniless, Basajja would later on eat the humble pie. He joined Kaguta's bandwagon of endless goodies. Basajja calculated right. He ended up earning himself powerful wheels. Basajja would henceforth and, understandably so, turn his fangs towards Kaguta's foes. "Bobi Wine misled me. He confused me. He got me imprisoned. I was terribly tortured. If I and him find ourselves into one room like this, I will deal very harshly with him. I swear I will", Basajja would later on yell out as he condemned the NUP's Principal.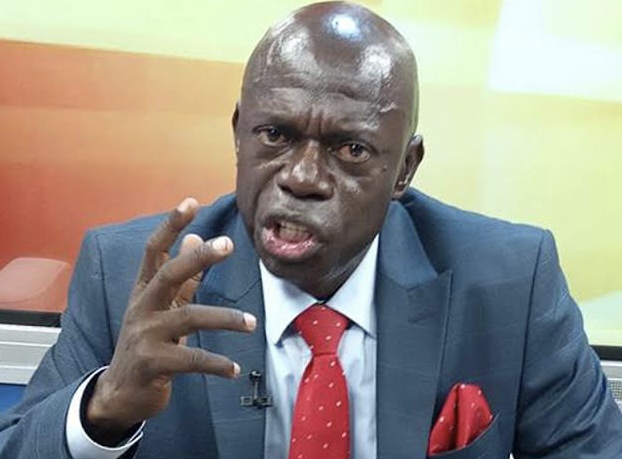 Shaka Ssali (SS)
SS is this guy from the mountains of Kigezi. The one who used to grace the airwaves and sets of the reputed Voice of America (VOA). SS has lived the long but futile dream of seeing and witnessing an orderly transition from Kaguta to another guard. He would leave VOA a disappointed dreamer. His dream has remained a pipe dream since then. Before his retirement after twenty nine years at the helm of VOA's Straight Talk Africa Program, the homeboy had caused all sorts of problems for Kaguta.
He had handed platform to people the regime in town deems to be Kaguta's sworn foes, to use to put their case across. Shaka had in the same vein, exploited the hugely popular and globally respected program to relentlessly question Kampala's democratic, human rights as well as financial accountability credentials. That Shaka was above Kaguta's control and influence as well as earning pretty handsome income from the VOA job, there was no way Kaguta could influence him with anything in order to stop the perceived anti-Kaguta campaign. For this reason, and because Shaka is a Mukiga just as Kaguta's foe, Dr Kiiza Besigye is, the globally-revered journalist would end up being labeled by Kaguta's fans as a marketeer of the anti-Kaguta political campaign.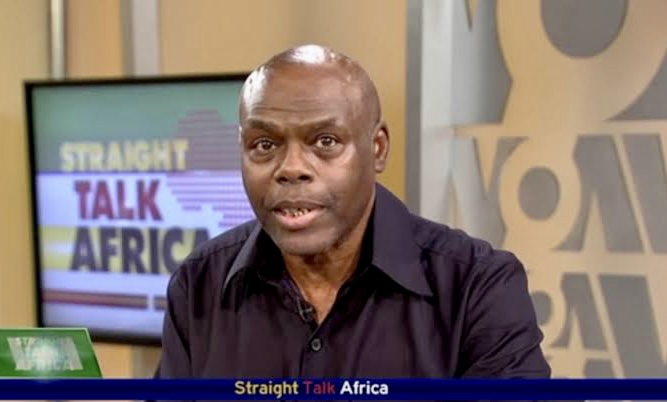 Kalundi Sserumaga Junior (KS)
KS is the biological son of the legendary playwright and film director and author, Robert Baritone Kalundi Sserumaga Senior. Apart from being an acclaimed playwright as well as a film director, KS was the guy behind the arresting baritone voice which used to rock the Radio One's popular Spectrum Political program. Although he had been a critic of Museveni's regime previously, KS would finally cross the red line on September 11, 2009.
On this day, Peter Kibazo hosted KS on the defunct WBS's Issues at Hand political talk show. The State had blocked the Kabaka of Buganda, Ronald Muwenda Mutebi II from going to Bugerere. So, Kibazo had invited KS to discuss the divisive subject. The other panelists on the talk-show, were Charles Rwomushana and Bernard Tabaire, the former State's intelligence guru and media personality, respectively. A fanatic of the Kabaka, the radio personality would end up making remarks which the regime in Kampala perceived to be highly critical and seditious.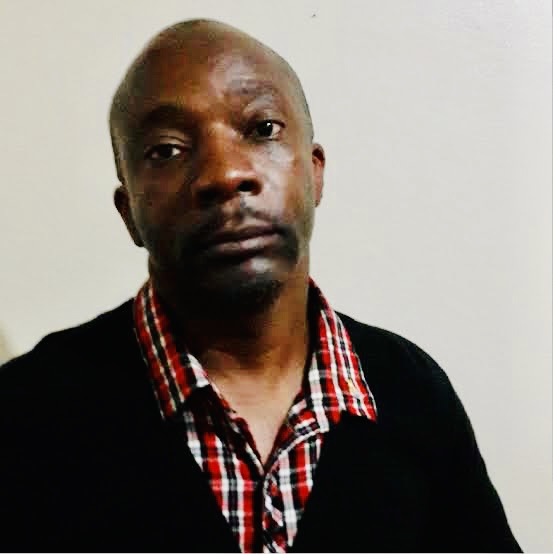 For that matter, KS would end up captured by the State operatives on his way out of the TV studios. He was upon capture, bundled into a waiting car. And driven to a secret location where he was reportedly treated to untold torture. Following pressure mounted by human rights groups from across the globe and within the country, the State finally released KS to the police before he was ultimately set free. He would leave the confinement only to find his job at Radio One suspiciously but unsurprisingly cancelled.
Henry Gombya
Henry was a Ugandan journalist working for the BBC. His fall-out with Kaguta's regime followed the 1987 murder of his fond friend, Andrew Kayiira. Kayiira's was the first highly publicized murders to happen and only a year after Kaguta's government had captured power. Henry would go on and implicate the new President in town, as the mastermind of the murder of his former Cabinet Minister. He continues to date to hold the unshakeable view that Kaguta murdered his friend. He has been insisting so ever since the day of the murder.
He has offered several high-profile interviews to several international media houses where he has repeated those dangerous assertions. Kayiira was murdered from his home in Makindye. He was living with the journalist at the time. Henry survived the murder and fled to London where he lives to date.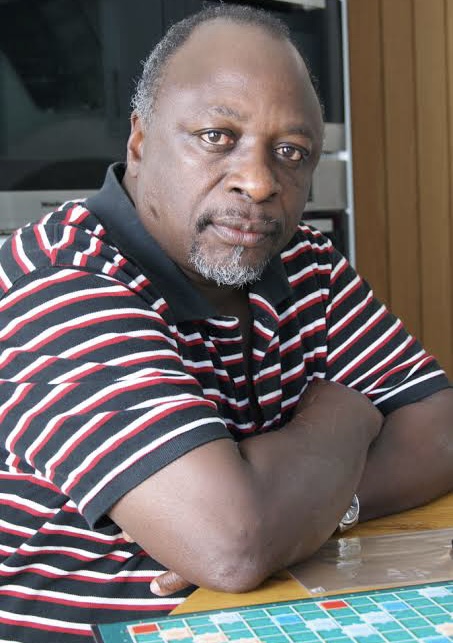 A former rebel leader of the Uganda Freedom Movement, Kayiira's murder followed his acquittal on treason charges that had been placed against him by the government of President Yoweri Kaguta Museveni. Kaguta invited the Scot Yard Police to investigate the murder. The President states the reputed investigators have since cleared him and his government of the murder.
Nelson Ocheger
The Ocheger you see today cozying up with the President Museveni, is not the Ocheger of some years back. I came to know Ocheger when we met at the UPC's defunct People Newspaper. He was full of hatred for the President and his government. His writings in that paper would clearly attest to his deep dislike for the person of the President. I never ever read any story of him then, which wasn't an attack against the son of Late Kaguta.
Even when my pal Ocheger stood for the Presidency on the Action Party ticket, I honestly think, he was merely doing it out of his hatred for the President. Not that he was sure of any form of overall victory but only to self. Ok, if he miraculously ended up winning, that would have served him even better. Since he would have defeated the man, he loathed to hate. Yet Politicians don't have permanent enemies, but interests. So, Ocheger's interest of securing Museveni's ambassadorial job plus other good things, could have, finally prompted him to drop his hatred for Kaguta.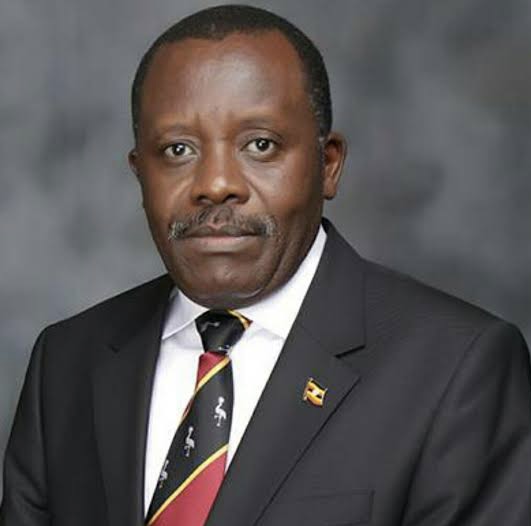 Kyeyune Ssenyonga
The current RDC was one of the President's sworn enemies in the league of Ocheger. I also met the former university lecturer at the People Newspaper. The then lanky and accomplished political analyst, Ssenyonga would make use of his pen as a weapon to fight Kaguta. Each time he would be writing something poisonous against the President, one could see him happily smiling and smiling. I don't know how and under what circumstances Kyeyune joined the President. But I highly suspect my other elder brother, Ahmed Musaazi Kateregga as well as Tonny Owana aka Opagala, could have had a hand in his change of heart since they were very good friends.
Daniel Kalinaki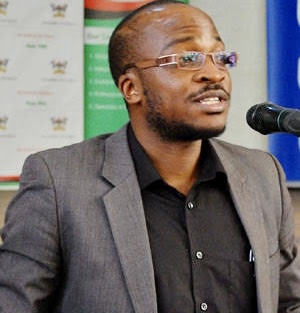 I don't claim to know Kalinaki. I have not met him physically. But I have had a chance to meet him through his writings. And I have learned from those writings and I can now tell that he is a fearless journalist capable of causing the President insomnia. His column known as Poor man's Advocate is too suggestive of his thoughts about Kaguta, to confuse any discerning mind. What he writes thereunder and the power of delivery is too compelling to leave one in doubt as to what goes on in his mind. One amongst his very latest commentaries in respect to the Kenya elections, is a prayer to the Lord to cause change in Kampala. In fact, Daniel Kalinaki was the boss at the Monitor until the big man quarreled. He was then posted for some time to Nairobi where Prince Aga Khan has other media businesses. To work there and cool off a bit. He has since been recalled, but not posted to his previous job.
Ikebesi Omoding
He used to be the Editor of the Sunday Vision. Museveni and his people had looked at him with a lot of suspicion. They were highly suspecting Ikebesi of being a staunch UPC guy. Small wonder, Ikebesi would end up prematurely losing his job at the government's New Vision media empire. As if to confirm their fears, Ikebesi has since been using his pen to sting Museveni and his government which he dismisses as dictatorial. We would very much love to hear from you in case we have left out any journalist you know of or even when you want to offer clarifications here and there. Please be free to contact the writer via +256751857756.
Author Profile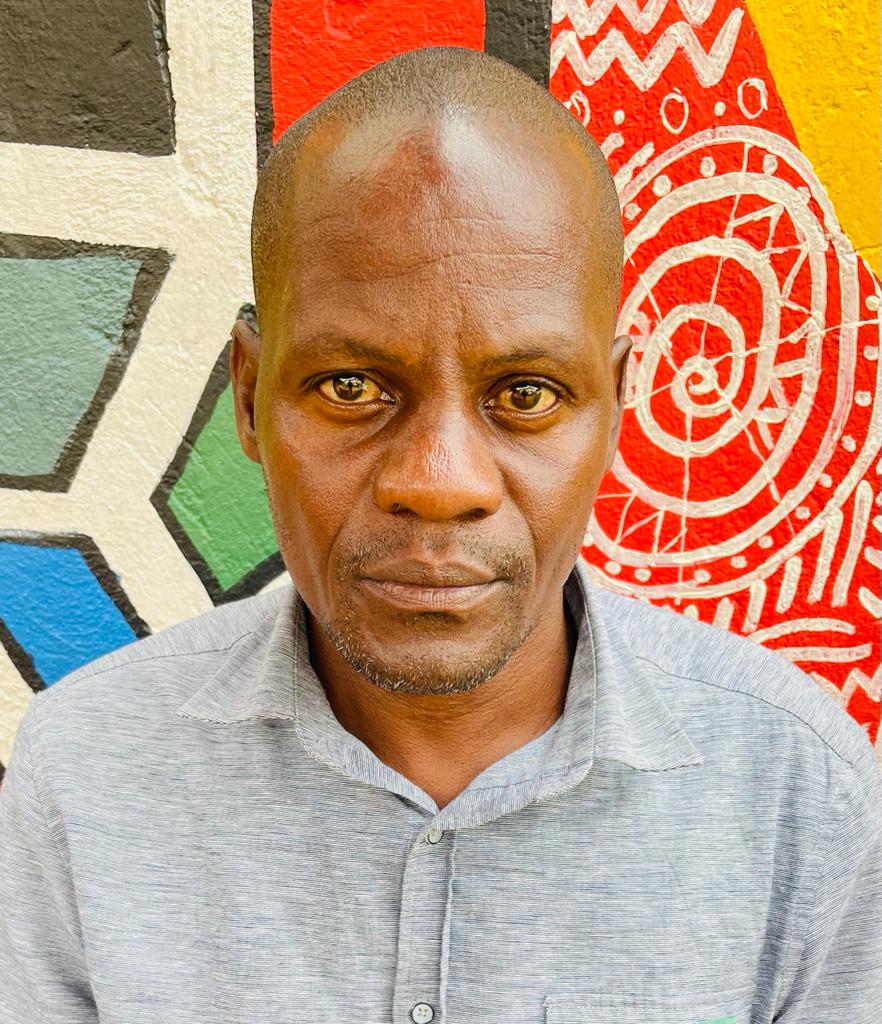 Mr. Stephen Kasozi Muwambi is a seasoned crime investigative writer, majoring in judicial-based stories. His two decades' experience as a senior investigative journalist has made him one of the best to reckon on in Uganda. He can also be reached via [email protected]