The Daily Monitor is currently celebrating thirty years since it's inception. Lots of Kudos partners-in-trade.Monitor was an upshoot of what used to be the Daily Topic which later became Weekly Topic before it regrettably folded up. Former Cabinet Ministers, Jaberi Bidandi Ssali, Kintu Musoke and Alhajj Kirunda Kivejinja were the brains behind the newspaper which used to operate offices at the Sapoba building in Katwe and a marketing office at Lower Nakasero.
Monitor was started by three heavyweight media personalities in Onyango Obbo, Wafula Oguttu and Kevin Aliro a.k.a Baba Pajero. From a humble beginning at Dewinton Road and a weekly paper, Monitor would change address to Namuwongo complete with a fancy building and office as well as printing press. The media house would go on and branch into Radio broadcasting business starting with KFM under the command of Andrew Mwenda.
The media house has since changed hands to Prince Aga Khan. That Aga Khan would kowtow to purchasing Monitor, goes miles to show that the media house had reached up there, amongst the best. Monitor has birthed two other newspapers during it's thirty years of existence. The first one was Crusader. This one was started, among others, by Onapito Ekolomoit, currently the Nile Breweries Legal and Corporate Director.

The other director was Kyazze Ssemwogerere, the bespectacled guy who always left his hair to ridiculously grow wild . An accomplished writer, Ssemwogerere left at some point to teach at a university in South Africa.Plus a celebrated female photojournalist and writer known as Lindah Mulenga. I don't know exactly what Lindah is up to and where she is currently. Crusader has since gone kaput. It used to operate from Hajjat Syda Bbumba's building along Kampala road next to Fido Dido building.
Another section of journalists left the Monitor to start Weekly Observer. They were led by Kevin Aliro, Hassan Badru Zziwa, Lindah Nabusayi and Ibrahim Ssemujju Nganda. Aliro has since passed on. Yet, am here to highlight Ugandan journalists who have caused sleepless nights to President Yoweri Kaguta Museveni, now Tibuhaburwa plus his government.
Oguttu, Obbo, Mwenda, Aliro, Balikoowa
Monitor being a birthday guy, I am going to start with it's founding directors who served as well as senior editors plus one key journalist who have been a stone in Museveni's shoe. The founding directors, Phillip Wafula Oguttu, Charles Onyango Obbo and Ouma Balikoowa spent more time oscillating between the courts of law and the editorial offices. The President himself has gone on record many times now, stating how Monitor is a newspaper for the Opposition and hence an enemy to his government.
In any case, the President is currently pursuing the media house in the courts of law for writing that he and his wife secured and took a special jab for Corona Virus before the rest of Ugandans. The government, perhaps to show it's resentment for the media firm, one time in the past, banned it's ministries and agencies from placing any kind of adverts with the newspaper.
Well, the Monitor and it's directors and workers gallantly shouldered on and actually outlived the cruel decision authored by the government. Such has been the belligerent stance that the government has taken against the media house that at one time it sent in the military which ransacked the place, besieged it, and shut down all it's offices at Namuwongo for several weeks on end.
It took the intervention of Prince Aga Khan himself who held meetings with the President, to have the media house reopened. I think it would be safe to state that no any other journalist in Uganda, apart from the three senior editors plus Andrew Mwenda, has spent more time in courts than the newsroom, during Museveni's era. Sedition and publishing false news were the charges which the government would always use to try to stop them from doing their work.
Small wonder and credibly so, the directors would sponsor a constitutional petition which ended up with the charges of publishing false news declared null and void. Apart from the senior editors, Andrew Mwenda will go down in history as the journalist at the publication who saw the inside of jail more than any other during his time at Monitor. Curiously, each time Mwenda would be arrested, his friend, First Son, Lt Gen Muhoozi Kainerugaba, would negotiate his release on police bond.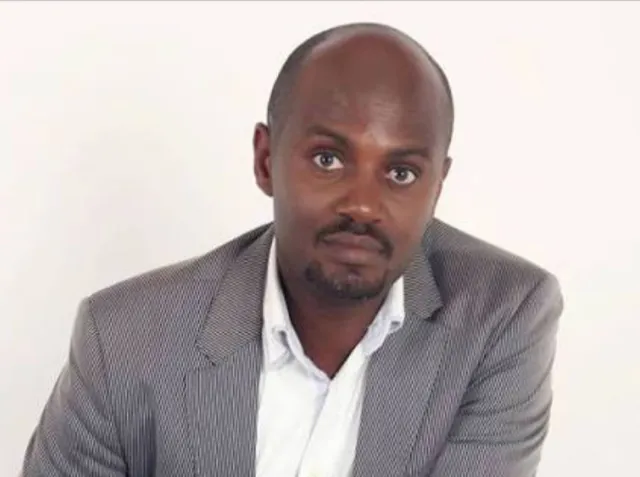 The story which annoyed Kaguta beyond measure, is the one where Mwenda hosted Dr Milton Obote live on KFM radio, from Zambia. A sworn enemy of Museveni and whatever he stands, the former President exploited the chance to roll the President Museveni`s regime in dust. As he washed down Museveni in the hearing shots of everyone in Uganda and elsewhere, Mwenda would be heard audibly laughing as well as encouraging the old man to go ahead and land more jibes. No one in government had dared to join the talkshow and face off with the legendary powerful orator who thus ended up having the show all for himself to use as he wished. It's this particular talkshow which irked Kaguta and hence talked to Aga Khan to evict Mwenda from KFM. Providence is just. This is how Mwenda moved from being an employed journalist to becoming an owner and boss of the Independent Magazine. Long live the Monitor.
Hajj Hussein Njuki
The fearless media personality owned the formerly sizzlingly hot Shariat newsletter. Njuki published and printed the newsletter from inside City House building along William Street. To state that Njuki caused Museveni nightmares, is to admit failure to find the best of adjectives to express the kind of nightmares the now deceased journalist visited on Tibuhaburwa. Issue after issue of the magazine, would hit the newsstands with stuff so corrosive of Museveni and his administration. So much that a number of independent watchers quickly started to puzzlingly wonder if Museveni had ever done something very cruel to the Tabliq man. During press conferences hosted by the President, Njuki would fire Museveni with bombastic questions. So much that Kaguta would be seen from time to time , wiping beads of sweet from his forehead.
The Road Chat
A story is told how Museveni one day chanced upon Njuki at the Post Office Zebra crossing. The President was being chaffeured to the State Lodge in Nakasero. Njuki was crossing the Zebra crossing. Museveni directed his motorcade to stop. He lowered the hind windscreen of his car and he spoke to Njuki. He asked the journalist to tell him what he did to him so as to scold him so shabbily.
Thus caught unwares, Njuki would find himself bereft of words to use to address back the President. As he was thus still transfixed, Kaguta told his convoy to drive away. Njuki took minutes to recover from the shock of being addressed by the President. And in such a calm demeanour as Kaguta had used. And to realise that the big man had left without causing him any trouble. From henceforth, Njuki deescalated his supposed animosity towards the president. He later passed on.Insiders say the chat the president had with Njuki on the road, heightened the journalist's health problems and led to his death. He wasn't the same man again after that legendary chat. Rest in peace, big brother.
Haruna Kanaabi
My old pal, Kanaabi was sort-of Njuki's identical twin, journalistically speaking. The two shared the same DNA, honesty speaking. The brown-faced journalist wrote whatever he wanted without a care about how Museveni and his security and people made of what he was writing. But one day, Kaguta got fed up with what Kanaabi was writing via Shariat. He laid a trap to use to teach Kanaabi a lesson of his life. Unaware of what was going on, Kanaabi one day recklessly walked about and fell into the trap. How Kaguta celebrated!
This is what happened. Kanaabi published a story referring to Rwanda as Uganda's district number 40. Uganda had at that time 39 districts. I think the story didn't go down well with President Paul Kagame. He quickly raised his complaints with his Ugandan peer. To correct the impression Kanaabi had painted. Museveni had waited impatiently to punish Kanaabi for using his magazine to write things he disapproved of.
Yet, here was Kagame telling him to do something about what had transpired in Kanaabi's magazine.Museveni quickly contacted his employees at CID to open up a file and drag Kanaabi to court. The president also contacted his DPP. He instructed him to clear Kanaabi's file immediately upon receiving it. Kanaabi was captured and taken before Buganda road court then sitting at Mengo. Chief Magistrate Flavia Betty Munaaba presided over the trial.
A very, very good criminal lawyer, Henry Kayondo tried to use his mastery of the English language to rubbish Museveni's sedition charges against Kanaabi. He said what Kanaabi had written amounted to nothing in law. He argued that the fact that Rwanda isn't a district of Uganda in matter-of-honesty, made what Kanaabi had written to be a figurative narrative. But the trial magistrate refused to be persuaded by Kayondo's good English and hence ended up convicting Kanaabi.
Record setter
The conviction would earn Kanaabi the dubious honor of being the first journalist in Uganda's recent history, to be convicted of sedition. Thank God, the Supreme Court has since spared today`s journalists, the bother of being treated to the unconstitutional sedition charges, by totally erasing the same from the Penal Code Act.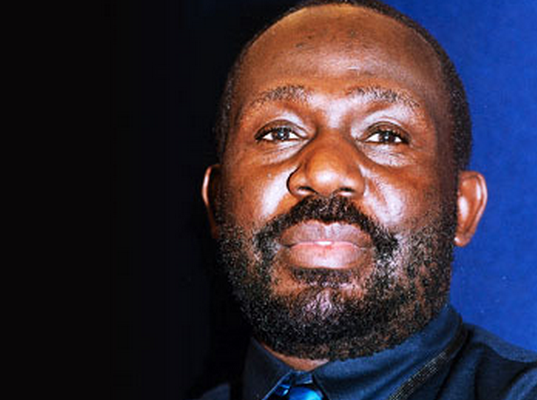 Ssalongo Amos Kajoba
The departed veteran journalist was the boss of the defunct Uganda People's Congress – UPC's The People Newspaper. Let me get this story out of the way first. My old pal, Musaazi Namiti one day wrote a story about how the leadership of UPC had poured oil where people would sit at Uganda House to stop them from idling there.
He handed the story to Kajoba to publish. I trust Namiti to be a very good writer, if not a flawless one. He left and went home to wait for the story to be published in the newspaper. Kajoba readjusted Musaazi's story to read that Museveni's government had failed to provide jobs to Ugandans. And, so, this is why the jobless gangs were finding solace in sitting at Uganda House. Well, if you wanted to provoke Kajoba, then all you had to do as a journalist was to write anything good about Museveni and his government.
Cheeky: "You are mistaken Sir, that article was meant for the New Vision," the humorous Chief Editor, would rebuke the concerned writer. During Museveni's press briefings, Kajoba was one of the journalists who would put the President on tenterhooks by firing him with harsh and provocative questions. Surprisingly, Museveni loved Kajoba. Or what? The President never ever at any one time, dragged Kajoba to court anywhere. Just as he would do to Kanaabi, Onyango Obbo, Wafula Oguttu, Andrew Mwenda and or even Musaazi Namiti. Rest in peace, big brother.
Teddy Seezi Cheeye
He proudly called his Uganda Confidential magazine the paper that split the atom. Need I say more after that ?True, Cheeye was not boasting for nothing. Uganda Confidential really split atoms. Ok, ask Sir Richard Kaijuka. Check out businessman Gordon Wavamunno. Interview Chief Wako Wambuzi. Each one of them will confirm to you that the departed veteran journalist actually knew exactly how to split atoms.
Cheeye was not sparing fellow journalists either. He would use his magazine to attack especially Monitor's Wafula Oguttu, Onyango Obbo, Kevin Aliro and Andrew Mwenda plus the New Vision's Mzungu boss, William Pike. Only Aliro, another hot-headed fellow as Cheeye was, would dare attack him back.
During those occasions, Cheeye would make a lot of fun about his colleagues at the Monitor. He would taunt them about how he gave them money to use to start the newspaper. And even assisted them with computers to use to type stories for their very first time as journalists. When it came to the government and President Museveni, Cheeye concentrated his energies mostly around the economy, corruption and theft of public funds and wastage.
He would dig up and print from time to time, shocking stories of corruption and looting of public funds to the annoyance and attention of the donors who would seriously question the government about what was going on, and cut back on funding. He reported extensively about the ills which were miring the privatization of public entities more than any other publication of his hey days. The more he wrote, the more those he was writing about would use the courts to try to gag him.
Such famous cases included that of businessman Gordon Wavamunno. That of Sir Richard Kaijuka and Chief Justice Samuel Wako Wambuzi. All those civil suits ended up with Cheeye being ordered by the courts to pay a lot of money. He failed to pay and he was adjudged bankrupt. Still, he adamantly continued with publishing his magazine.
End of an Era
Chocking on heavy debts and bad PR, Cheeye was finally forced to coil his tail between his legs and crossedto the government of President Museveni. Yet, the decision he had taken would end up being interpreted by the public to mean that he had been bought off. This position, for a man who had heavily criticized corruption under the government which he was now accepting to join and serve.
He continued writing the magazine during his economic monitoring job with the government, at the Internal Security Organization (ISO). But even so, his magazine turned out to be a diluted version of what Uganda Confidential had all along been known for. Probably as a fit-for-tat for the bad stuff he had written about the government and it's big wigs, Cheeye was finally arrested, charged, tried and sent to jail.
Karma: Karma is interesting. Cheeye would be jailed for stealing public funds.Yet, that is exactly the vice which he had for decades been bashing the government of Museveni for, plus it's big wigs and officials. He left the jail to dust off his magazine to continue with bashing the government. But trust Ugandans. They had moved on. They largely ignored what he was writing. Frustrated, poor and largely ignored, Cheeye would wind up being knocked dead by a speeding bike as he crossed the main road at Nakawa. Lay in power, big elder.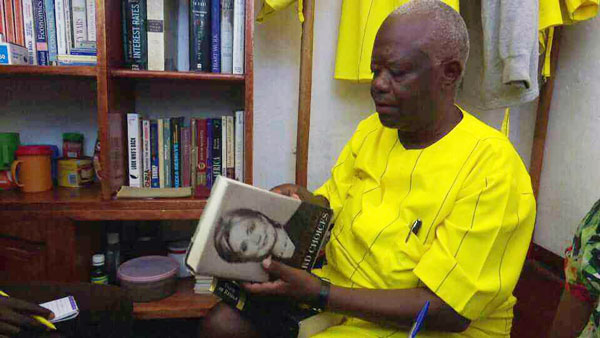 Lawrence Kiwanuka
This one was a staunch fan of the opposition DP. He wrote, edited and published a newsletter called The Citizen with a sister one called Munansi. Kiwanuka used to roll off the press, articles that were highly provocative of Museveni's then relatively young government. As he was thus going about throwing barbs at Museveni and his regime, he would one day hit above his weight.
This is what transpired. A NRA soldier, Maj. Herbert Itongwa Sedyabanne took up guns against Museveni. Not so long after that, Itongwa raided police in Seeta. He killed Cops and helped himself to guns. Kiwanuka saw the bad events as fodder to sell his newsletter. And also to hit at Museveni. Museveni was watching and following what Kiwanuka was writing. But the rebel in him kept his silence and anger in check.
Kiwanuka would exhaust Museveni's patience later on. Itongwa chanced upon Museveni's Minister making love with an aide deep in the bush in Buwambo village, Kasangati in Nangabo Sub-County. The belligerent soldier quickly moved in. He kidnapped the mating government officials. This move, without giving them any chance or notice, to wind up their adult game. Seeking to exploit the bush escapade by Museveni's people for all it's publicity's worth, Itongwa contacted Kiwanuka in Kampala to join him in the jungles.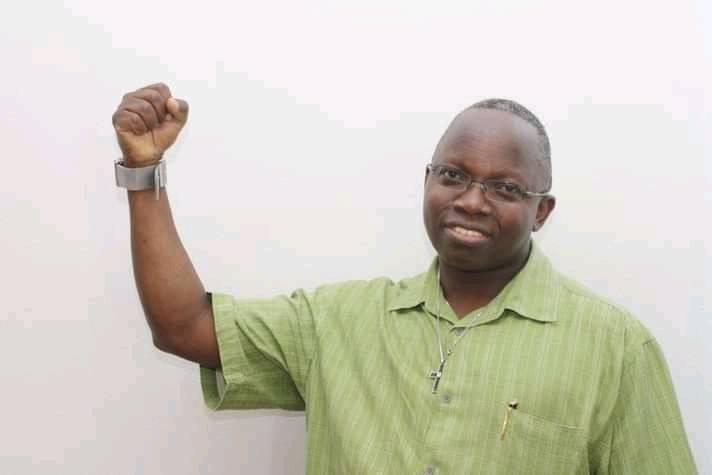 Oh! the journalist in Kiwanuka saw the God-sent opportunity as a pretty huge business! So, he trotted to the jungles. Upon hitting there, Kiwanuka took photos of Itongwa complete with Museveni's captured people. He also interviewed Itongwa. Itongwa uttered highly provocative and highly treasonous comments. Kiwanuka wrote, printed, published and generously splashed the newsstands with Itongwa's treasonous adventures.
Wow! how Kiwanuka earned big dime from what he was writing! Tempted by the desire to make more money, Kiwanuka kept frequenting the jungles. He went on and on to publish Itongwa's treasonous stuff. Museveni finally told his policemen to go and grab Kiwanuka. He was grabbed and arraigned in court. DP swiftly dispatched it's legal gun, Henry Kayondo. Kayondo managed to secure bail for the journalist.
He presented to court, Alhajj Nasser Ntege Ssebaggala and veteran journalist, Ford Mirima as his sureties. By the way, is elder Mirima still there! The people in DP now knew clearly that Kiwanuka had been finally harvested and readily cooked. He was now up for eating. They conspired and helped him flee to the US before he could be served at the dining table. That is where he lives to date. He left behind Ssebaggala and Mirima, to suffer the consequences of his escape.Trust Kayondo, the departed eminent criminal lawyer! He still played court to absolve them of any responsibility over the errant escapee. You need to take a breather dear readers. This one has been the first series. Kindly hang about for the next.
Author Profile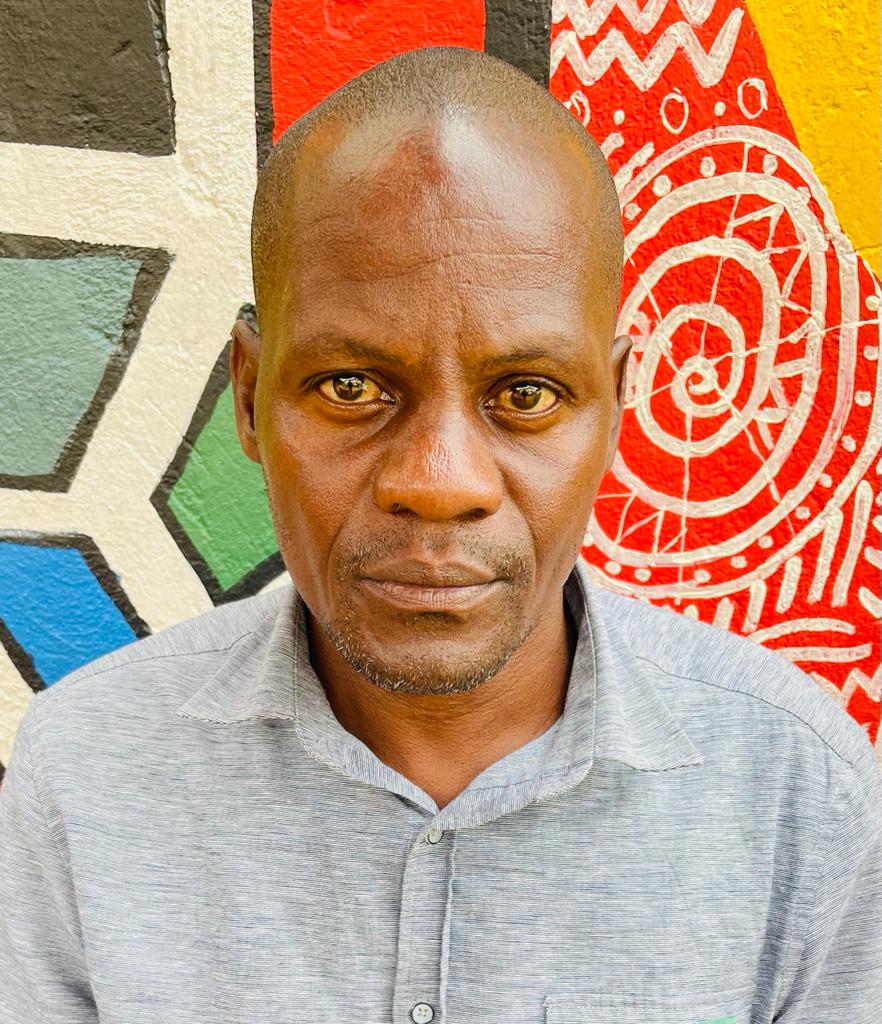 Mr. Stephen Kasozi Muwambi is a seasoned crime investigative writer, majoring in judicial-based stories. His two decades' experience as a senior investigative journalist has made him one of the best to reckon on in Uganda. He can also be reached via [email protected]