Son Flies to Northern Europe, Loses UDS3m in bogus property deal
Dad Stops Son's Fatally Dangerous Rally Dream
Son alleged to have assaulted his father over a lady Friend
That he is a pampered son to a Ugandan city businessman is a complete statement. That the same son is lionized for beating up subordinates and other Ugandans unappealing to his egoistic persona, is a tired story, to the knowledgeable. That his father has at all occurrences, extensively protected him, is another public secret. But, that the same violent boy could turn against, raise and flatly land hot slaps and blows straight into his protector`s face, is a hitherto unthought of, but highly-protected story, whose details follow.
The old English adage that money can't buy happiness is proving true in the case of this family`s domestic kingdom. That the son has time immemorial ran their family`s enterprises` day-to-day business is a known fact within the knowledgeable circles. However, those in the inner loops and suppliers will concur that he is loudly absent from this duty for some good time now. Currently, there is uneasy euphoria over standoffs at their multi-billion plush mansions in the leafy part of Kampala city. This stance, over several issues that are splitting apart, like a house of cards, the hitherto legendary tight family.
There is trouble in the billionaire's homily paradise as the family reportedly disintegrates. This time not for money but ego, self-independence and off-side romantic escapades. "Parenting isn't money nor power. Parenting is humility above all. Parenting humbles anyone and should it fail to humble you, it will embarrass you. Virtues aren't monetary nor do they come in castles or portfolios… we embed them and pray," Sharon, a family affairs expert and acquittance of the family under review, summarily said when reached for her take about the situation her friends are facing lately.

The Story
Most prominent is the reported fall-out between the son and his dad. It all started over four months ago when the son traveled to Europe to check on his expectant wife then. It is a story whose ingredients are characterized with drugs, extravagant expenditures as well as a child born out of wedlock. The son has hitherto been the one signing off approvals of the family bills at all their businesses. Whilst he was away on this particular trip, bills would be taken to his dad. Among these bills, the dad noticed one with a female name. On asking, they told him it was his son`s girlfriend. They told him it wasn't even the first of them bills. Checking through previous bills, the father realized how his son had been signing them in millions, for over two years. Pissed to the marrow, the father gave a standing order to stop the lady from taking any amenities at all family businesses. It even became worse when he learnt that his son sired an issue with the lady in equation.
After this directive, the lady, synonymous of her, reported at one of the family facilities in company of friends. To her surprise, she was denied any services unless she was willing to pay upfront. It is reported that the angry lady called her boyfriend and blasted him for the embarrassment caused to her by his staff. In the same breadth, the boyfriend stormed the facility and caused the mother of all chaos, shouting his trademark `F`s to all and sundry.
Fortunately for the staff, both parents are reported to have been in the vicinity. The pissed dad approached and questioned the naughty boy what the `f**k` was going on. Without a second thought, the son ostensibly launched a physical assault onto his father, followed by all tribes of insults. "You did your Sh**t. Let me do mine in peace," he reportedly shouted. In his defense for the extramarital affair, he reasoned that "men will always be men." This stance, even when he is synonymous with fighting his father`s mistresses in protection of his mother.
Efforts by the mother to intervene also invited similar insults against her person. The boy reportedly accused his father of also having a lady friend at their family facility in the city center. "If you think you still matter to him, why is he f***g that foreign lady and spending on her?" Upon shouting his lungs out, he reportedly drove home, packed his belongings and left the country the following day. We are told that since then, his position has since been filled by the sister. "It was an ugly sight, seeing him pouncing on his dad the way he has always done to staff," an eyewitness who claimed to have watched everything unfolding, offered last night.
But this incident just came on heels of yet another earlier misunderstanding between the two, over the son`s rallying exploits that were being regarded as a life-threatening misadventure that must be thwarted. Whereas the father had leisurely accepted his son's desire to join his cherished car rally craze, he was at the same time warning him against the dangers that come with racing fast cars. With his love for entertainment and the good things that come with it like alcohol, beautiful, sexy gals and drugs, the boy started a rally team. It was well facilitated with all the said niceties.
Above all, were the multimillion expenses for other overheads like rally cars, service and breakdowns plus a world class mechanical team. Indeed, as a good dad would be, he initially joined his son in some of his rally rookie exploits as he pursued his graduation to the main sport. However, stories are told about how the new driver was so reckless on the routes. As fate would have it, the dad's biggest fear came into play at a rally route in Eastern Uganda where, his car was involved in a fatal accident that claimed two lives of rally fans.
This incident earned him an instant ban from the rally events after the safety teams held him culpable for what had happened. It is at about this time that his father and immediate family, following a heated meeting, resolved that he quits the sport henceforth, to save his life and also, avoid further tags as a road carnage supremo. He then ordered that the family stop funding his exploits immediately. An angry and fully charged son is said to have decided to go against his father's will and used his directorship roles in their various companies to source for funds.
The defiant son would later organize an infamous rally with some of family companies among the sponsors. Again, while driving in one of these rallies somewhere in March, he hit a tree and fatally injured two minors. On learning of this new escapade, his irate father stormed the Rally team garage in the leafy Kampala outskirts and in an unusual stupor, confiscated the rally cars, along with all spare parts. He reportedly took them to a secret location.
He later fired all the rally team members, closed the premises, and beefed-up security. Not to let anyone near or next to it. This, with stern instructions to be contacted if the son appeared. Shocked by his father's stance, the errant son had decided to leave the country for their home in Europe. But on a second thought, he had returned, until the incident reported in the first lines of this piece.
Now back in Europe he is said to have unorthodoxly decided to become an independent man by trying to live his own life minus family. However, this move is said to have turned disastrous as it's alleged that he lost a cool USD3M to fraudsters. It is said this was in endeavor to buy his own property out there. The 'spoilt brat' in him, has since decided to reawaken some family secrets in the closet. He is said to still be playing the renegade dangerous game by staying away from their official home and businesses. But as if this is not risky enough, the rate at which he is reportedly abusing drugs is worrying… Watch this space…
Author Profile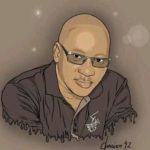 Stanley Ndawula is a two and a half decades' seasoned investigative journalist with a knack for serious crimes investigations and reporting. He's the Founding Editorial Director and CEO at The Investigator Publications (U) Limited