President Yoweri Museveni finally let go of Gen. David Sejusa formerly Tinyefuza. The Commander-in-Chief (CiC), by letting go of Sejusa, he had sucked all the juice from him and determined it was no longer necessary to keep sucking on him. Sejusa goes home at a time when majority of Ugandans are no longer caring to know who he is and what he is up to. The former ebullient Sejusa is presently a complete diminished opposite of what he had been in years gone by.
Apart from being an old man now, Sejusa is no longer the powerful military Csar he was years back. In fact, Sejusa must be home in Naguru, or wherever else he is, reminiscing about the old golden days and also, wondering to himself how power had flown faster out of his hands and head. I dare state, Sejusa no longer coughs and the country catches flu. Ugandans know more presently of the Gen Severino Kahinda Otafiires than the certain Sejusas. But how times can change! Or rather, how Museveni himself has perfected, honestly, the art of totally detoothing yesteryears lions into absolute rabbits.
Years down to his retirement, Sejusa has been as quite as a cemetry. He has been keeping a low profile, aware that Museveni was waiting on him to resume making noise and then use his powers to lock him inside the military for some more years. Sejusa had employed all tricks to blackmail Museveni into letting him go from the military. But this, outside the formula and timeline that can only be determined by the all-powerful CiC. First, after releasing a missive very critical of the UPDF and it's CiC, Gen Yoweri Museveni over the Joseph Kony war that he stated was unnecessarily dragging on for longer, and after being told to recant it or face the general court martial, the lawyer in Tinyefuza now hired the celebrated legal mind in Godfrey Lule Sserunkuma to literally force the military to release him.

"Over my dead body. I can swear. That man is going nowhere," Museveni who was by now keenly watching Tinyefuza's legal overtures, told his trusted top military aides. Tinyefuza would win the case at the High Court tier of the judiciary. Justice Egonda Ntende, as he was then, determined it was wrong for the military to detain Tinyefuza against his wish and conscience. On appeal, though, the government side led by the learned Attorney General, Bart Katureebe Magunda, as he was then, floored Tinyefuza. Justice George William Kanyeihamba, in particular, nailed Tinyefuza. How? Kanyeihamba told Tinye the military isn't a market place where one can leisurely step into and leisurely step out.
By demanding to leave the military, Kanyeihamba reasoned, Tinyefuza was conducting himself as a Captain at the sea who would demand to quit the ship amidst a heavy storm. By granting what Sejusa was demanding, Kanyeihamba opined, the decision would hand to soldiers a license to even walk out on the military amidst the war. Of our dire interest and to be brief, upon losing the case, the physcologically and egoistically injured Tinyefuza, would now threaten, and excusably so, to go ahead and kick up trouble. The irritated military man uttered those grave threats from right inside the Mengo Court precincts.
Many Ugandans, especially the Opposition side, and some in the military, innocently believed Tinyefuza's threats. The naive Opposition, for our case, got so excited so quickly. They wrongly thought that Tinye was indeed too powerful and was thus, capable of rocking Museveni's boat into finally tipping over into the sea. "Total rubbish! Tinyefuza can't cause any trouble. He is full of himself for nothing. He is simply having an overly inflated ego of himself," Museveni would tell an intelligence team who had now panicked into meeting him at his country Kisozi home in Bobi Wine's Gomba home village.
Museveni would end up enjoying the last hearty laugh. Elsewhere, the Opposition themselves would wind up with badly bleeding hearts. And this, for having fathomed a big mountain out of a mere mole. Not only did Tinyefuza's threats come to absolutely nothing. Just as Museveni had ably forecasted they would. But, also, Tinyefuza himself ended up returning to his spew. He rejoined Museveni. Following his rehabilitation by the State and the military, Tinyefuza would now be appointed the Joint Chief of the country's Intelligence Services.The Spy Csar now out to appease his formerly estranged bosses, would now indulge into acts of overzealousness and ruthlessness.
So much that the same would seem as if they were boardering on some bit of recklessness. The anti-Kabaka Kayunga overture military operation, would turn out as one of Tinyefuza's living acts of ruthlessness. Unfortunate as it were, but Tinyefuza would exploit the event to overdo himself. For, he treated the absurd event as an opportune moment for him to use to reassert his might as a military Csar. Further to this, Sejusa saw the event as an opportunity for him to use to prove to the bosses the unstoppable loyalty he was now capable of rendering to them.
He was doing all these, since he had previously crossed his masters by issuing a sarcastic missive against them. And following which, he, went on to even stubbornly try to force his exit from the military. During the Kayunga saga, Tinyefuza militarily exhibited such a high degree of ruthlessness. So much that his military operation wound up with scores of youth brutally killed as well as hundreds of people in prolonged detention.Asked to find it within his own heart to apologize for the foregoing excesses, Tinyefuza would flatly reject the same. To demonstrate his utter contempt for what he was being asked to do, Tinyefuza would henceforth take on the additional name of Sejusa.
Sejusa, for the uninitiated, means: I don't regret. I don't care. So what? Or F**k off! The next we heard, the now larger-than-life Sejusa, had confiscated and forcefully taken charge of the Lord Mayor's Kololo House. He would thereafter blasphemously walk into a mosque in Kyengera. He would do this amidst an ongoy Swallah prayers. To add insult to injury, Sejusa would go on and spitefully beat up moslems. Their sin? Shouting and interfering with the Csar's sleep! The huge public noise sparked by this insolent incident, would now prompt Sejusa's boss, President Yoweri Museveni to call out his man.
His big ego thus deflected, Sejusa would, in a fit of anger, now pack hurriedly up and leave his home at Kyengera for the Moslems' and his own peace. Sejusa would have his ego further deflected after an unarmed woman in Jennifer Ssemakula Musisi emerged later on and directed him to quickly vacate the Mayor's house in Kololo. Before then, Sejusa had employed all the swear words you yourself can think of, to say and tell how he was only going to vacate the Mayor's house over his dead body. Even if he huffed and puffed at Jennifer, Sejusa would finally coil his tail between his legs, and leave the house he had sworn never to leave.
Sejusa's exulted life was never the same following his eviction by Jennifer. He felt hugely offended and humiliated to be evicted by a mere woman. In fact, some historians will argue, the said humiliation is the one which prompted Sejusa to revenge by divulging the First Son, Lt Gen Kainerugaba Muhoozi's reported presidential project hirtheto top secret. Sejusa didn't stop at divulging the secret, but also named what he said were top military generals who were risking death for opposing the project. Facing the court-martial for making those grave assertions, Sejusa would now dash into the UK self-imposed exile.
After making a lot of noise from his exile home in UK, Sejusa would return to the country. He had by now revealingly toned down from the original bombastic military guy. Kaguta would swiftly withhold Sejusa's military entitlements. Whilst, at the same time, keeping Sejusa as a military officer. And whilst also, trying Sejusa at the court martial. Eventually, Sejusa would return to court to demand again for his release from the army. Since, he was more less a civilian. This, by the fact of his continued absence of work coupled with lack of any kind of payment. Justice Margaret Oguli granted Sejusa's request. Only for the court of appeal led by Justice Christopher Madrama to keep Sejusa in the military.
Madrama moaned with Sejusa for the fact that Museveni was continuing to endlessly keep him in the army. Yet without, at the same time, giving to Sejusa any kind of work. Nor, paying Sejusa. But so what? The same judge again counseled Sejusa to follow the military code. If he at all, he was desirous of smoothly exiting the same. Thus completely defeated, Sejusa now went back and quitely sat at his home in Naguru. Whilst agonisingly waiting on Kaguta to finally release him from the military.
After taking his time to see if Sejusa was no longer a sturbbon officer capable of causing any more trouble, Kaguta finally let him go. To make sure Sejusa goes home an absolutely conquered man, Kaguta mockingly ordered him to write and read a send-off speech on behalf of fellow retirees. Do you know what people! Sejusa used the occassion to heap only praises on Kaguta without making any more mistake of crossing the boss` line. See! Sejusa is now a softie incapable of kicking up any trouble. Just as Kaguta has worked it to be, via the man`s prolonged military slavery.
Author Profile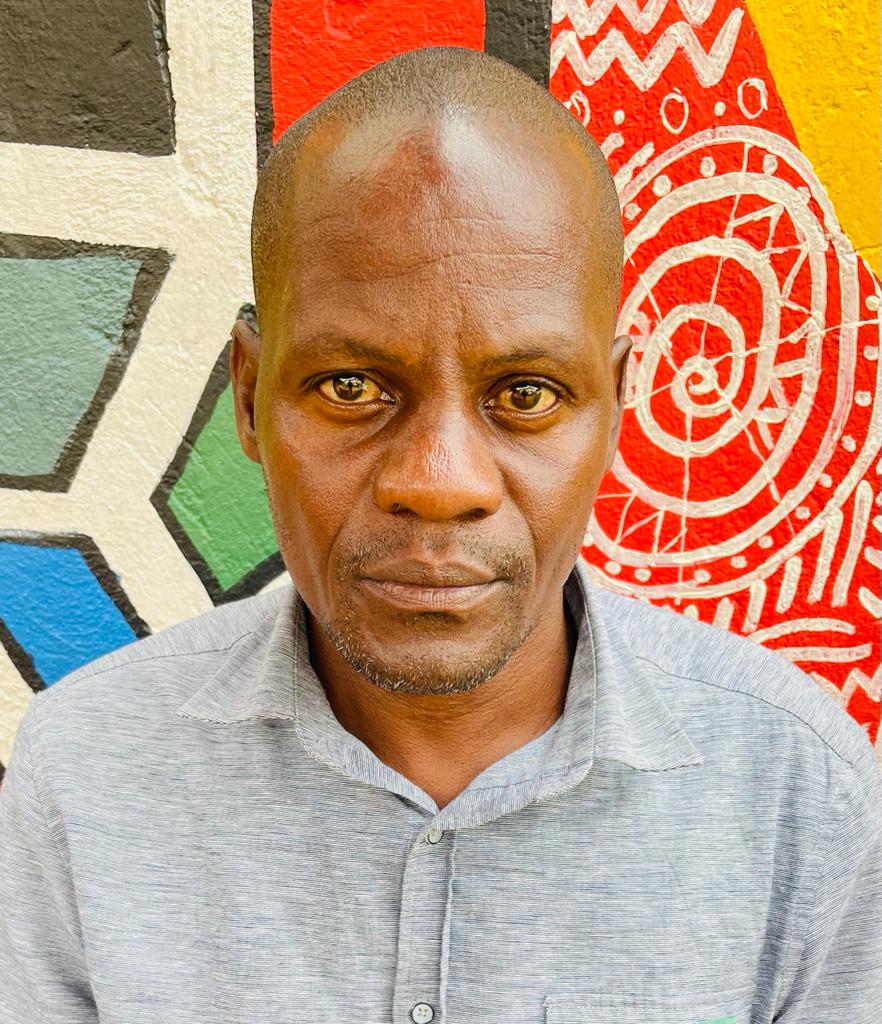 Mr. Stephen Kasozi Muwambi is a seasoned crime investigative writer, majoring in judicial-based stories. His two decades' experience as a senior investigative journalist has made him one of the best to reckon on in Uganda. He can also be reached via [email protected]