The Minister of State for Lands, Sam Mayanja, has vowed to bring to the attention of President Yoweri Museveni, matters relating to the abuse of court orders by the Presidential Task Force on land matters led by Rtd Brigadier General Moses Shaban Lukyamuzi. Mayanja, made the scathing declaration while speaking at a fact-finding mission.
This is after he was informed by a Nkumba family, citing that, in November last year, the Administrators of the estate of the late Nechemia Masabo Lwanga Sempama, of Nkumba Bufulu Zone in Entebbe had petitioned the Director of Chieftaincy of Military Intelligence (CMI), accusing Lukyamuzi and his bodyguard over misconduct. The petitioner accused Lukyamuzi and his bodyguards of malicious damage to property, assault and disobeying a court order. According to the petitioner, Lukyamuzi approached them and asked them for land in exchange for protection from imposters and land grabbers.
The land owner reportedly declined to take Lukyamuzi's demand, something that did not go down well with the army officer. That on November 29, 2021, Lukyamuzi and his team of about twenty raided the said land and removed all the mark stones and fencing poles from the deceased's land measuring 3.5 acres. In a meeting with the aggrieved family last week, Minister Mayanja noted that; "If court put a caveat on this piece of land, the Presidential Task Force on Land matters has no business to come and interfere".

Mayanja added; "It is like inviting someone to your home and they over stay their welcome. Why are they deploying armed forces here! This is illegal, they should act in tandem with the law and the Ministry of lands." The visibly angry Minister went on to add that he was going to petition the President over the task forces' dealings and advise him to disband it if it doesn't stop engaging in the abuse of lawful court orders. Mayanja said that even the Task Force is not gazetted. "Its activities are always contrary to the law, court orders and it is not even gazetted."
According to Mayanja, the committee is not an execution arm of courts and cannot implement court orders. "Execution (of court orders) is done with the help of the Police which is mandated under the Civil Court. The committee does not have the mandate to solve land matters. It's only meant to respond fast where there are issues and hand over to Police for action," Mayanja said.
Mayanja's comment on the task force comes amidst a backdrop of cases of land matters in which Lukyamuzi and his men are involved.
Author Profile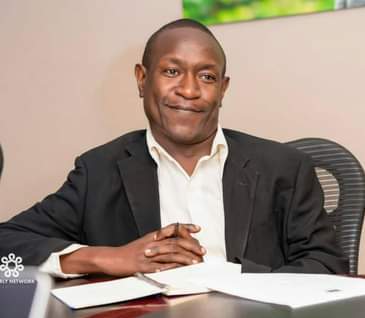 Mr. Jacko David Waluluka is another unique entertainment and general investigative news writer, a field he has diligently covered for over fifteen years. He's also the Chief Administrator at The Investigator. He can easily be reached via [email protected]