Sections of the pissed off Ugandans have, in the wake of Gen Salim Saleh Akandwanaho's fabricated demise, come up to strongly express total support for Kampala lawmaker, Hajj Mohammed Nsereko's fresh law on the computer and internet misuse. The public strong clamor for the law to be harshly applied as against the culprits can be fairly understood and excused in the context of the people bent on maligning others via the social media, as well as those fond of cooking up and recklessly serving dangerous stories against others where none exists factually.
Let's first of all, glowingly congratulate Gen Saleh for keeping a cool head in light of the repeatedly fabricated announcements of his own demise. It would absolutely take a man of Gen Saleh's commendably generous humility, grace and demeanor as well as coolness of mind to brush off the devilish death news as those pronounced against him. Yet, while some people have been falling over each other in the name of now voluntarily fighting for his cause, Gen Saleh has been, on his part, coolly minding his busier schedules.
The Rwakitura-bred and big man's young brother has been, it would seem, unbothered and too engrossed in patriotic duties to give a damn plus time to the naysayers and their cannibalistic kin and kith. "Am not about to die," the amiable military honcho would laugh off the rather burdensome death pronouncements when he had finally made time to break his silence over the same. After all, the cool military General added, while giving away his daughter, Esteeri, on Saturday thus; "everyone is going to die finally, no matter whether, he or she, had ever, thereafter, been maliciously pronounced dead or to the contrary."

Picture now what would have happened if any other man in a station of life as Gen Saleh is, was the one who had been now pronounced dead whereas not, to tell the kind of hell that would have befallen to the ones who would have recklessly engaged in such kinds of callous games. As if, however, taking a cue from fellow combatant, Gen Severino Kahinda Otafiire, Gen Saleh would calmly settle for leaving alone the stupid and their stupidity.
Coming fast to Hon Hajj Mohammed Nsereko's chaotic fresh piece of law and going by Gen Salim Saleh's calmness and reasonableness in the face of callous provocation, one would submit that the same law is over the board. Gen Saleh was pronounced dead. He didn't panic. And rightly so, since hadn't found any reasonable cause for him to follow suit and press the riot button. In any case, the mere faked pieces of news didn't, by themselves, mean that Gen Saleh had actually now died. Going by that fact, the good General, hence, simply shrugged off the lies for the contempt they deserved.
After all, the actual issuance of the fake news didn't end up seeing the earth, the solar nor the lunar system now mercilessly tumbling down on Gen Saleh nor anyone of us. When he had finally found time to address himself to the lies, Gen Saleh would appear so cool and reasonable enough as not to utter dangerous threats merely because he had been funnily pronounced dead whereas not. For this reason, Gen Saleh would end up wowing as well and even humbling the authors of such fake news themselves and just anyone else on account of his inspiring humility, grace and proper grounding in etiquette.
Let us now revert to Hon Nsereko's fresh law via which he wants those who peddle lies and attack privacy of others, to be harshly penalized. First of all, the lawmaker should know better being a lawyer than to duplicate laws. This country is already swimming in too many a legislation in regard to what Nsereko wants to unwarrantedly cure. One of the laws is in regard to defamation. Nsereko knows about many other such laws in existence already to warrant mentioning one by one here.
That aside, we have a judgement on record which banned the crime of publication of false news. I think the lead judgement by the eternally respectable Justice Joseph Mulenga counseled that by the fact that false news are inherently false, makes it stupid for someone to prosecute anyone basing on them. This fact, since the redress available to such an aggrieved person would be to come up and give the correct version. Note. The same doesn't, rather albeit, take away the civil rights available to the aggrieved party to seek redress through the civil courts by filing the tort of defamation and such.
Fundamentally, Justice Mulenga cautioned that retaining the criminal law on publication of false news was dangerous since those who are averse to criticism can be naturally inclined to use the same to harass those whose ideas, they don't espouse under now the cover of fighting false news. In any case, what is also false news many times can turn out to be just a matter of tastes.
Expressed differently, the idea that certain news are false, can be subjective. For, what is false news to one set of people, can turn out to be perfectly genuine news to yet another set of people. But, if Nsereko's law is allowed to stand, we are afraid, it's going to be the last nail in the right to free expression granted by none else but the supreme law of the land. How are people going, frankly speaking, to express their thoughts if Nsereko wants them to seek permission first from those whose actions or omissions they are henceforth going to be expressing their views about?
If the law currently allows members of the public and the scribes to access the information in the State's possession and paraphernalia, how can the lawyer in Hon Nsereko now reconcile his law with the one we have stated? Away from that, if X has stolen public funds and Y has taken photos of X actually dipping his loose fingers into the public till. Right. And if Nsereko now wants Y to ask for permission from X to publish the photos of X live stealing the public funds. Right. How, honestly speaking, is X going to give permission to Y to publish those photos! Read this one as well. If L finds R secretly defiling a pupil in a secluded hotel on the far-flung Beach. Right. And R takes the photos of L in crime. Right. Hon Nsereko, tell us; How is L going to give permission to R to publish such photos of him red-handed atop of a minor!
Let's conclude with this challenge. If Hon Nsereko is caught whiling away time, sleeping, reading a novel, gossiping, and or concluding personal business deals over the public iPad, for instance, during the time the plenary is in session. Right. And photojournalist X fortunately takes whatever mischief Hon Nsereko had been up to during the exact time the plenary was in session. Right. Let me now know from Hon Nsereko how he is going to give permission to the photographer X to publish such photos before actually publishing them, in order to render accountability to Hon Nsereko's voters? With that, yours sincerely signs.
Author Profile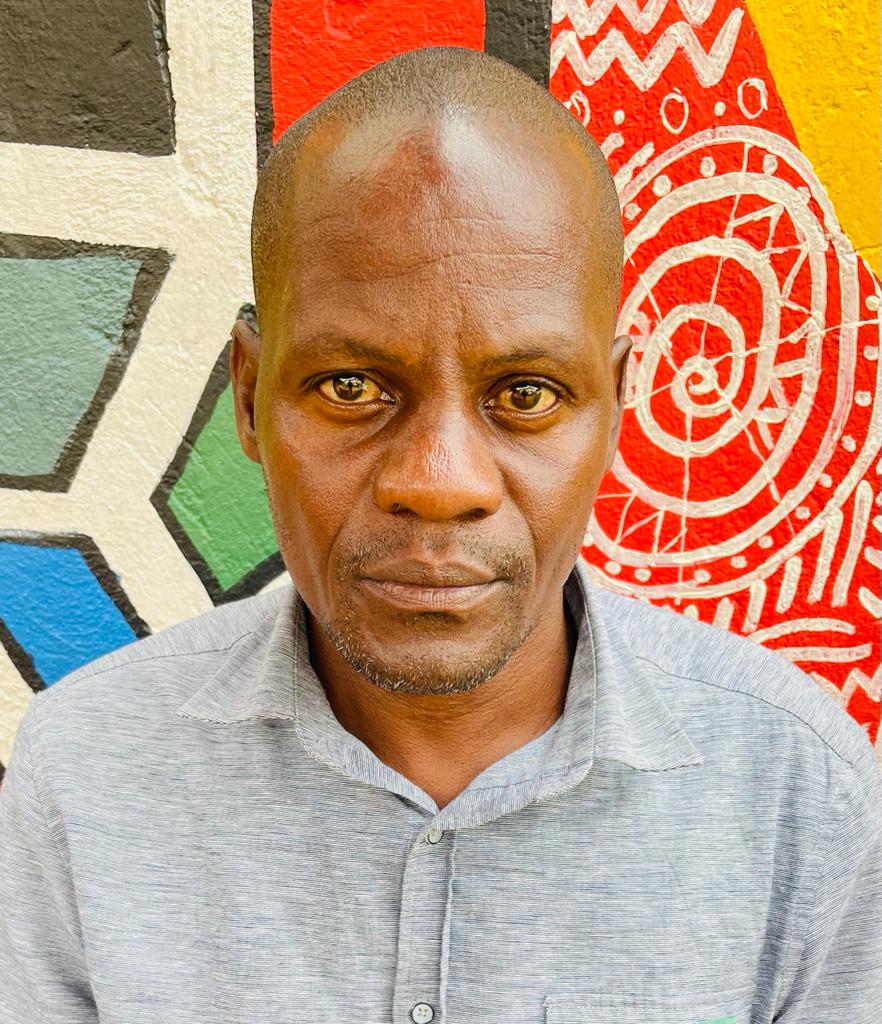 Mr. Stephen Kasozi Muwambi is a seasoned crime investigative writer, majoring in judicial-based stories. His two decades' experience as a senior investigative journalist has made him one of the best to reckon on in Uganda. He can also be reached via [email protected]