Uganda's emphatic and comical performer, Singer Roden Y Kabako has set a record as being one of the luckiest local artistes after he received a last-minute call and Visa to perform at the forthcoming Uganda`s 60thIndependence Anniversary celebrations in the United Kingdom.
Kabako, was miraculously contacted by Phurz Media, the organizers of the show at the last minute and as one of the two major headliners of the show, just about 8 days to the fete. This development, thanks to the 'accident' that he suffered whilst performing at Gravity Omutujjus' concert at the cricket oval last weekend. With the buzz in the booking office about when he will be gracing the UK stage, the organizers went full throttle and managed to get him on board.
This however, will not only create the much-needed anticipation of a show down between him and Uganda's best solo music export, Jose Chameleon, but also re-ignite the 'battle' for the best performer at the Royal Regency on 8th October 2022. Save for Chameleon, singer Kabako will also be joined by other musicians like Geosteady, Lydia Jazmine, Weasel Manizo and Daddy Andre, among others.

Author Profile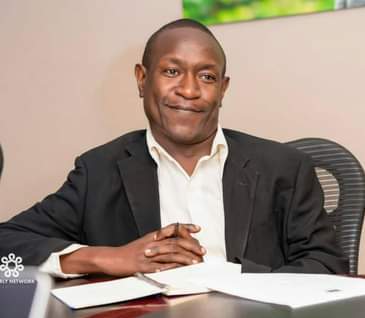 Mr. Jacko David Waluluka is another unique entertainment and general investigative news writer, a field he has diligently covered for over fifteen years. He's also the Chief Administrator at The Investigator. He can easily be reached via [email protected]