Even when I was expecting them, they dropped in at a time when I was in a disheveled meeting. Disheveled because, this particular one was in a form of interview where, a Kyanja Trading Center land lord, a very senior government official at that, wants to grab his tenant`s business for his own, in a shrewdly manner that there is to mention. Well, that's another story.
Sheltered into this interview, I get a notice of their arrival. I sent in a message how I was in a meeting and would join them shortly. "Ok Owek" was the reply. One hour later, I briefly joined them, only to deliver a physical apology that I would join them after about thirty minutes. I request my junior colleague (those ones you call waitresses), to serve them something but the lady was still full with Mbombo she had gleaned down her stomach, at a Kwanjula function in Gayaza, earlier in the day. The man sends for Yaya Chicken Mchomo.
After promising how his food would be served in a few minutes, I again, excused self to finish whatever was there for me to finish. They promised to wait until after about forty minutes when I returned, this time `for good`… Meet Mr. Abdullah Nsubuga aka Fab Love and Ms. Phiona Nabitengero aka Fifi Da Queen, a couple whose supposed privacy, Ugandan naïve `journalists` and some bloggers love to poke their nose deep into. It is such `journalists` that provoked Fifi Da Queen to take the toughest decision of dragging her supposed mentor and boss for years, to the courts of law, over, arguably, a deadly character assassination case.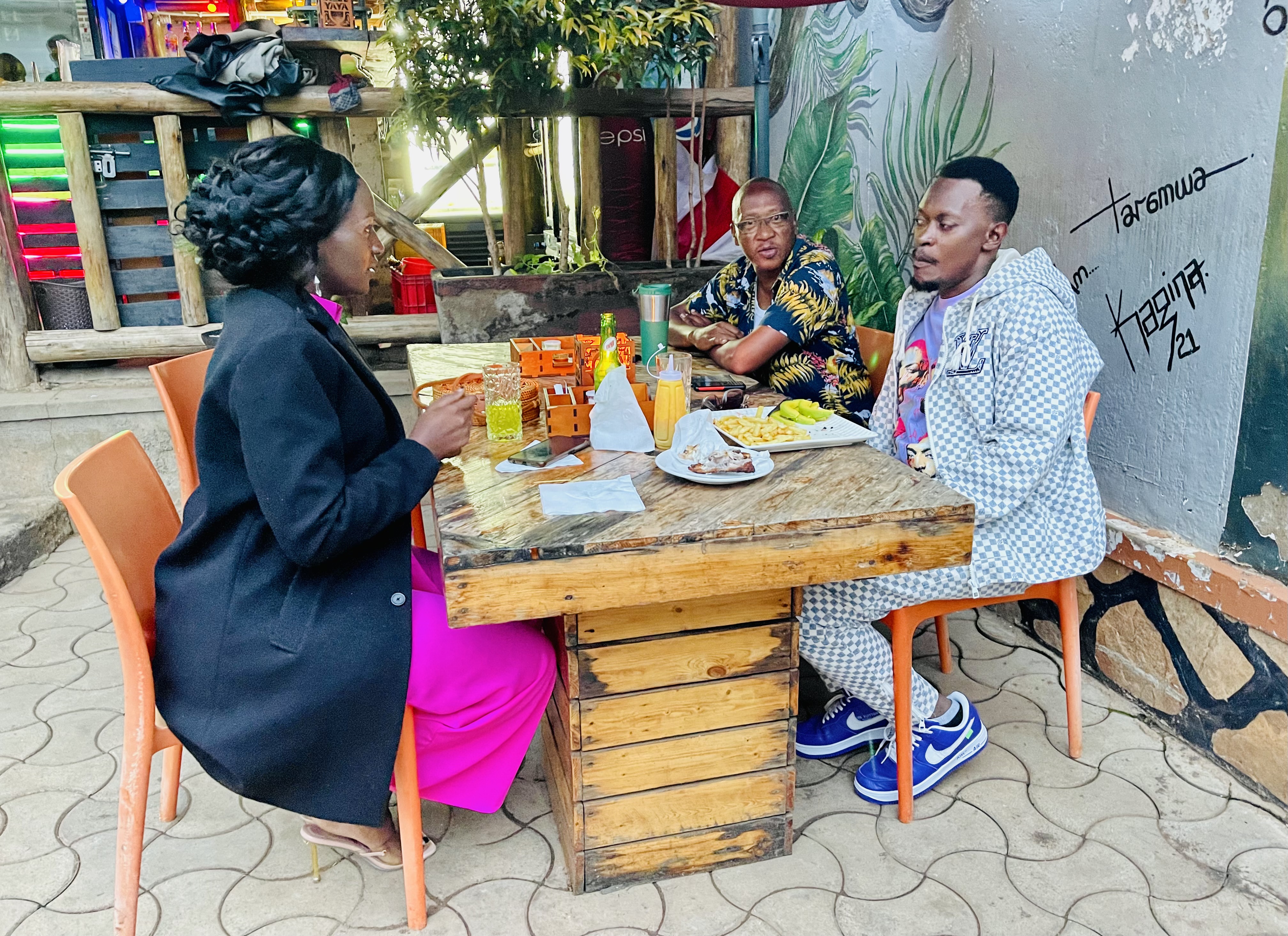 The Preamble
About four to five years ago, I met Fab Love at his working place, Bright Star Limited along Bukoto Street in Kamwokya. Bright Star belongs to my tight buddies, Owek. Henry B and Phoebe B. It was adjacent to Yaya Lounge, my workplace at the time. From that time, we swiftly became friends with my young brother Abdulla Nsubuga. `Swiftly` because, I guess, he`s love for vintage, sleek and serious cars, got me easily attracted towards him, mostly via impromptu stories that would come up whenever I asked any question about his love for these unique rides amongst the young boys` fraternity.
After a few days, I noticed a lady who, almost every evening, would come and frivolously loiter around, chatting with some of her friends in the office who would not be busy at a time or, stick to her phone throughout. I later learnt she was the famous Fifi Da Queen. She always came around to wait on her fiancé Abdulla Nsubuga aka Fab Love. Seeing the gravity, she had launched, yet going about it with a lot of comfort, to protect their relationship, I fell flat in love with the couple, in entirety. Now you can guess why they are at Yaya Xtra Residence, the peoples` home, for all these hours and still counting! Yes, they are home.
Introduction to the Rumor:
Recently, I landed on a story taking rounds on social media. The gist in these stories authored by the several keyboard queens and kings of, Ugandan caliber of course, suggested that my two great friends` relationship had, out of the blue, hit the rocks and crashed beyond repair! My heart jumped into a subdued mood! Why would they allow their affairs into public arena? I questioned self. The more I would go through hundreds of posts, thousands of comments and tens of bloggers` stories, the more it looked all true! Then amidst this wave, stories of how Fifi Da Queen had been arrested by Kabalagala Police over charges related to Sipapa`s ugly `aggravated robbery` case, propped up! I was later to see, a clip by Fifi Da Queen, rebutting the story. From the clip, she mentioned New Vision Group, one of whose outlets, authored the defamatory story.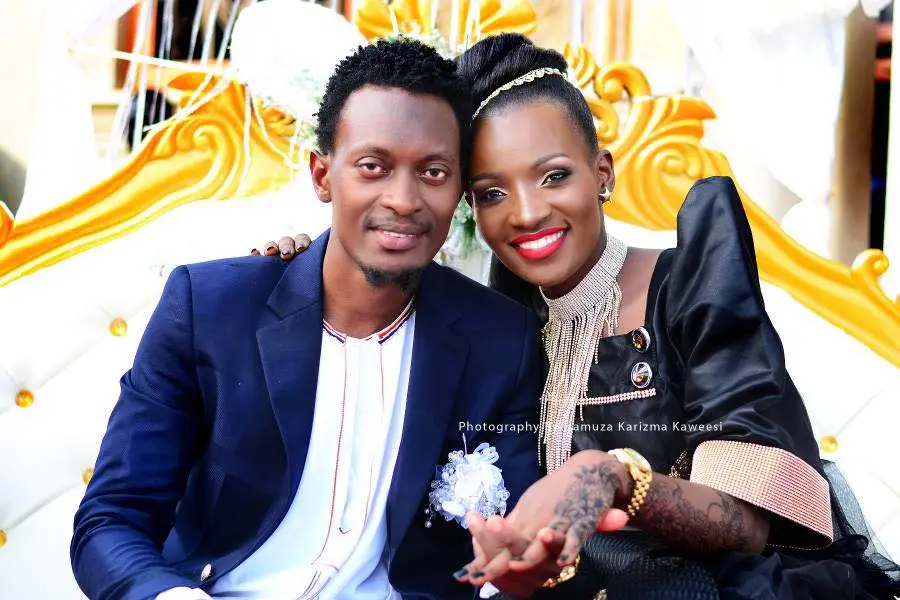 It being in New Vision-owned Bukedde, and the fact that it was a Fist Page headline story which, must only be discussed and authorized by top editors, I decided to put my comments and assumptions into a reservation mode. That's how, the following day, I phoned Musisi, praying against prayer, he doesn't confirm anything. "Tuli bulungi Owekitiibwa," he said in Luganda, loosely meaning; "we are good…" Of course, I knew they were good! I gathered he could be dodging my question by replying to it directly. I changed the question, now hitting directly at their relationship. The soft spoken Nsubuga replied; "We actually don't know where these rumors came from and or, the motive of whoever started it."
Even with this answer, I wanted more. I tasked Musisi to, if whatever he told me was true, have himself and Fifi Da Queen, visit me "on Saturday without fail." Again, you now can effortlessly guess why they came to Yaya Xtra Residence! Upon joining them `for good`, I got when Nsubuga was done with his meal. It was now the right time to know the truth. If not through word-of-mouth from the horses themselves, at least from their body language. I settled for whatever the case. "Glad to see you again. I am sorry for standing you up all this time," I started my engagements. After I received my "No worries Owek" replies, we settled to talk.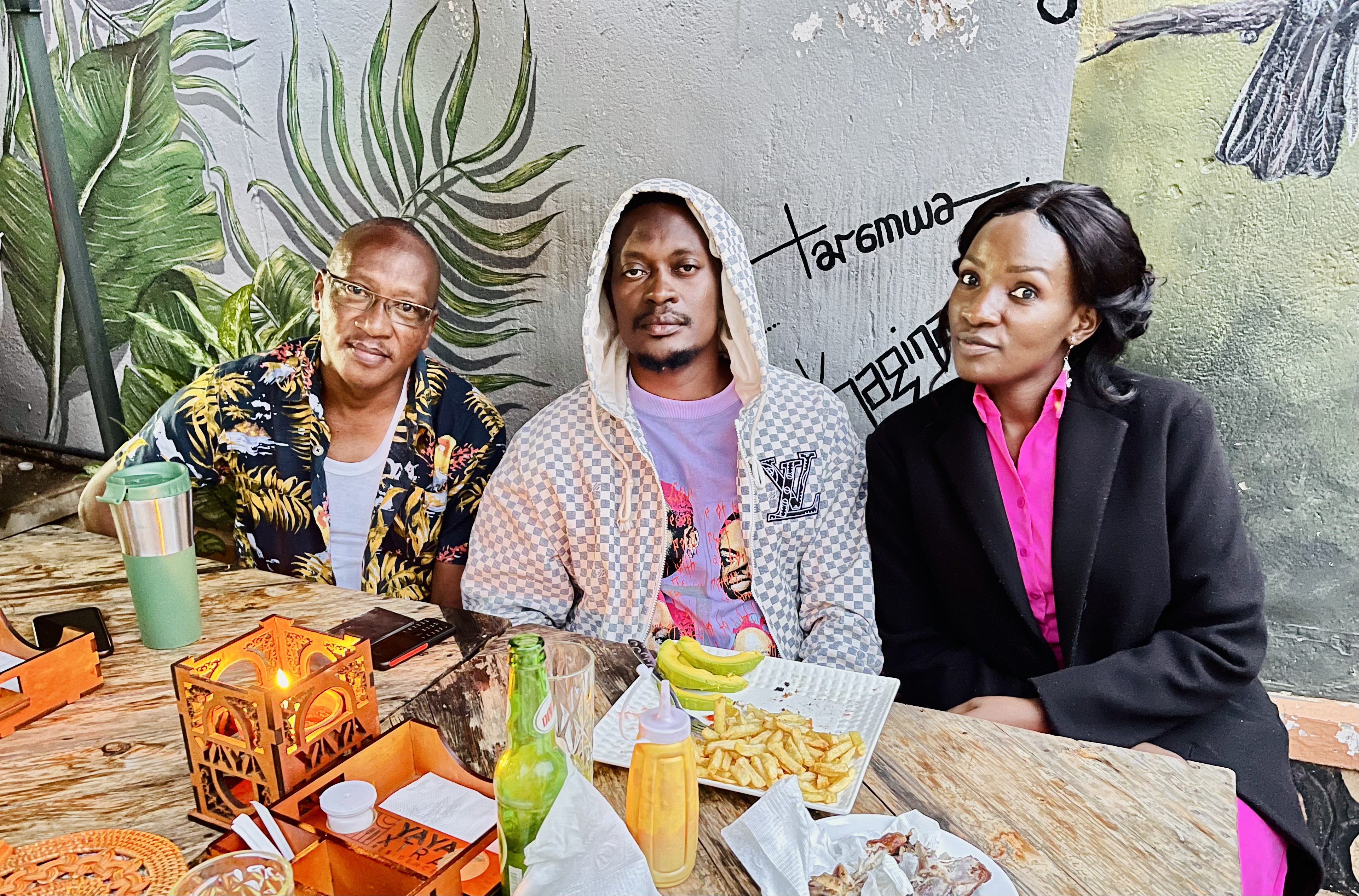 "Sorry for whatever you guys are going through. Hope they won't affect your much-envious relationship." I started, expecting an exhalation from either but they are well composed. "We are used to such Owek," replies Fifi. Since we first met with Henry B and Phoebe, they always addressed me as Owekitiibwa (Owek in short, meaning an Honorable). This gesture, given my ministerial position back home in Obwakamuswaga Bwa Kooki. For this, all Bright Star family members, current and former, address me as so. Now you fluently know how deep Fifi was entrenched into Bright Star family, Musisi`s workplace then.
"You may be used `to such` in your personal, respective capacities. But do you consider your funs, your genuine friends, your family members and elders?" I now delved into the gist of my decision to invite, or rather, summon them into my presence. I know my dear readers are going to pick guns against me! This stance, especially when I categorically state that after making them glued into a 1000+ words story, I again announce that, it was just a preamble of Fifi Da Queen and Fab Love`s true story series! Watch this space…
Author Profile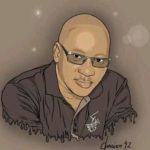 Stanley Ndawula is a two and a half decades' seasoned investigative journalist with a knack for serious crimes investigations and reporting. He's the Founding Editorial Director and CEO at The Investigator Publications (U) Limited