Veteran Ugandan musician and administrator (National Cultural Forum) Daniel Kazibwe aka Ragga Dee, has embarked on a project of zeroing in on a sound that will eventually graduate into a wholesome country genre. The project that has been taking shape will feature and sample Kadongokamu songs of selected veteran artist both alive and dead.
This initiative that is said to have been a brain child of Gen. Caleb Akandwanaho aka Salim Saleh, is being natured by Ragga Dee, by 'marrying' today's star singers like King Saha, Queen Sheeba, Spice Diana, Bebe Cool among others, to do covers of songs of veterans such as Matia Luyima, Sarah Birungi, Eclas Kawalya, Freda Sonko, Fred Masagazi, Elly Wamala, Fred Sebata, Paulo Kafeero, and Herman Bassudde among others.
Though still being stagnated by some legal impediments as regards the copy right law, Ragga Dee, insists that it will be just a matter of time before Uganda officially realizes its unique sound that will be its signature tune. One of the songs that is off the project is 'Empeta' done by Ragga Dee himself and has since had a new cover done featuring King Saha and Sheeba Karungi.

Kadongokamu is a music genre native to Uganda and is the oldest mainstream music genre in the country. The word "Kadongokamu" is a term in the Ganda language that means "one little guitar". To understand why the genre has this name, one has to understand the stylistic structure of the music which is created with only one acoustic guitar, a dry acoustic non-electric six-string guitar.
But this is not always the case and many times other instruments are involved. However, the true style of the music relies only on one acoustic guitar as instrumentation, hence the "one little guitar" name. It should be noted that 90% of Ugandan music is now fully engrossed into Nigeria's Amapiano, Jamaican Dance Hall, Congolese Lingala and rumba, thus trying to formulate a new Ugandan genre will be like going onto a wild goose chase.
Author Profile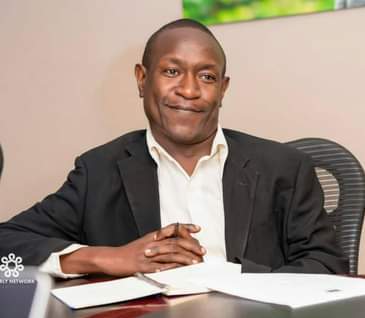 Mr. Jacko David Waluluka is another unique entertainment and general investigative news writer, a field he has diligently covered for over fifteen years. He's also the Chief Administrator at The Investigator. He can easily be reached via [email protected]