The Uganda Musicians Association (UMA), through its General Secretary Phina Mugerwa aka Masanyalaze, have threatened to boycott the forthcoming UMA Annual General Meeting that will be organized by Uganda Performing Rights Society (UPRS). This stance, over accountability issues and funds misuse.
Phina Masanyaze`s letter dated 17th October 2022, is addressed to Nassuuna Maureen, the current Chief Executive of UPRS. It stems from a prior communication regarding the loyalties of the late Grace Batwire who, until her death recently, was popularly known as Lady Grace. She died in a road accident along the Matugga-Ssemuto road recently. The Association relayed their disappointment with UPRS, after it failed to avail accountability of the loyalties owed to Lady Grace, let alone failure to contribute even a single coin for her funeral.
In retaliation UMA has now threatened to mobilize their members across the country, to boycott the forthcoming UPRS –AGM seeking to elect new leadership, unless they avail accountability of funds which they have been religiously collecting from Telecommunication Companies, Radios, TVs, entertainment spots and Bars, among others. When contacted, Phina, affirmed that indeed the boycott was still on course.
This stance; "unless UPRS appears on 21st October 2022 (Today), at our offices in the Green Room at the National theatre. We expect them to produce the desired accountability and clean books of accountability for the funds belonging to all the registered artistes." Phina also let the cat out of the bag, when she informed us that UPRS had acquired a UGX1Bn loan from Operation Wealth Creation (OWC), to procure a machine that will monitor and tally the loyalties assessment and payment roster.
She also claimed that the two UPRS representatives; Wisdom Kaye and Justine Bas, who are supposed to furnish them with information, have religiously ignored or failed to meet their designated obligations. It should be noted that in 2019, James Wasula, the then UPRS boss, was unceremoniously axed for alleged mismanagement of the same body funds. Recently, the indefatigable gentleman, Anthony Mwanda, whom many thought would curtail the mismanagement of funds, instead resigned and was replaced by Nassuuna Maureen, whom Phina accuses of applying double standards.
Author Profile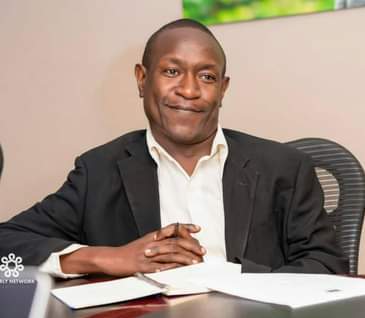 Mr. Jacko David Waluluka is another unique entertainment and general investigative news writer, a field he has diligently covered for over fifteen years. He's also the Chief Administrator at The Investigator. He can easily be reached via [email protected]