He has been lately causing a stir in Kampala, exposing and naming those involved in Kampala public Markets` suspicious jobs, doing all this undercover. He has on several occasions reported to President Museveni with a list of government officials who are behind the worrying issues of such markets.
The markets who`s plight he has `helped` to unearth include Owino, Nakasero, Wandegeya and Kisekka, among others. The Investigator unveils Museveni`s hitherto undercover boy, whose veil Gen. Museveni himself accidentally lifted in one of the meetings with Kampala leaders. His name is Ian Gumisiriza.
And, following the recent activity and panic in Kampala over President Museveni's directives involving issues of public markets, Gumisiriza`s covert goings-on were uncovered, arguably putting his life on the line, at the hands of the city mafias. According to our independent investigations, Gumisiriza became known to his now supposed accosters clique in a meeting at State House, Nakasero on 2nd November 2022.

What happened? Gumisiriza, whose attendance could not be explained by fellow attendees, found himself on the elite list. This is according to our source privy to the matter and the same was part of the meeting. On the invite list were the Prime Minister, Ministers in charge of Kampala, Minister for Local Governments, Executive Director KCCA, RCC Kampala, Chairman Kampala District Land Board, Mayor Uhuru Salim and Suzan Kushaba who represented the market vendors.
These were directly involved and invited to discuss with the President the issues in regard to Kampala city and public markets. According to our source, the meeting had been going smoothly as expected, with KCCA officials and the Ministers informing the President how they were implementing his directives. Gumisiriza, who our source insists was sneaked into the meeting by Museveni himself, seemed irritated and opted to react.
Irritated that the official guests at the State House were telling lies, a visibly livid Gumisiriza who had all along been silent, violently raised his hand, hence receiving the President's green light to talk. When the President gave him audience, he introduced himself and the old man immediately remarked that they always speak on phone. What a signal!
Well, it was at this point when all hell broke loose as Gumisiriza, who was an uninvited guest, launched an outburst against KCCA officials and Ministers, accusing them of disrespecting Presidential Directives and conniving with market leaders to exploit poor market vendors.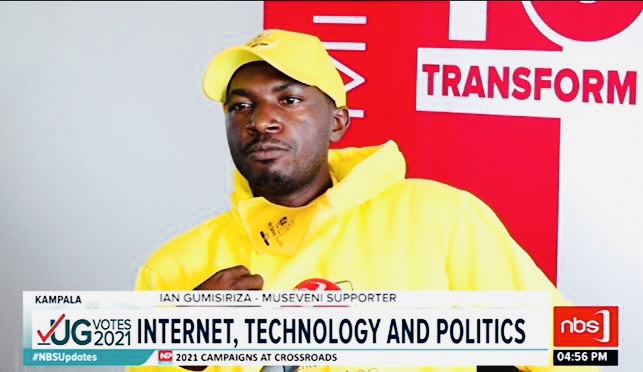 Presenting to the quietly listening Museveni in Runyankore, again on Museveni`s permission, Gumisiriza launched into details of exploitation of poor vendors in all markets, beginning with Wandegeya, Owino, Nakasero and even markets outside Kampala; such as Kitooro Market in Entebbe. We are told that his presentation won Museveni`s heart who thereafter, instructed the Prime Minister to include him on her team, to help her understand the problems in the market. Such was to the shock of KCCA officials and government Ministers, who's well-thought-out package was, reportedly a total lie to the President.
Looking with awe at Gumisiriza, and ashamed before the President, says the source, many of them have in turn launched into a mafia job against the person of Gumisiriza who, they confirmed, has all along been the boy behind giving information to the President! The Ministers and KCCA officials had hitherto been wondering who could be giving such information to the President.
Museveni, we are told, had been addressing them with phrases like, "I have been informed" or "It has been brought to my attention" before he proceeds to spew facts as if he resides in these markets or, even a vender himself. Many of them were further left in utter shock when the President himself introduced Gumisiriza in the meeting as, "He is my volunteer. He is a son of my cadre Florence Kata who was the Executive Director of Uganda Export Promotions Board."
Further findings also show that Gumisiriza is the Chairman of yesterday Museveni Supporters' Association and Team Leader of MySevo App, a mobile application that was used by Museveni to scientifically campaign during the Presidential elections. Reports of supposed assailants on Gumisiriza are also rife.
Our source informed us that before Gumisiriza moved onto his proposals in another state house meeting over market issues as tasked, he first informed the President that there had been attempts to kill him by people he claimed were present in the first meeting of 2nd November at Nakasero. He claimed that assailants had vandalized his vehicle and took off with copies of reports he had been giving the President before they poured salt into his fuel tank causing engine failure.
It is also said that Gumisiriza informed the President that the mafia had infiltrated the President's inner circle using a certain Colonel and Major in SFC, and that they were responsible for preventing him from receiving genuine reports, causing untold suffering of people in Kampala Markets. We have a detailed report of the minutes and what transpired in the meeting. We shall publish the same next week. Watch this space…
Author Profile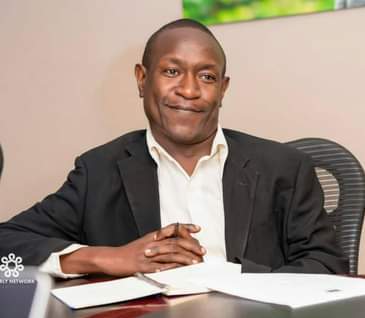 Mr. Jacko David Waluluka is another unique entertainment and general investigative news writer, a field he has diligently covered for over fifteen years. He's also the Chief Administrator at The Investigator. He can easily be reached via [email protected]