Dear Netball She Cranes was responsible for both the dance, and, for the results; Killing our sadness and replacing it with happiness. Many of us were back home in Kampala, Uganda, but our hearts and eyes were with you, beating and looking in New Zealand, Australia direction. I have no time to waste but to write and tell you my dear Ugandans that our National Netball Team-The She Cranes has not disappointed us.
That dance! Many, like me first despised the act, asking myself why for heavens` sake, should our girls take to the court, I mean Netball playing field and started shaking their bodies even in front of the World's most fluent media and cameras?' Why; why? Then, thinking through it over, and over again, very beaten, very disappointed, I read, "It's our responsibility to kill the World's sadness and create the happiness. That's why we're Fans Favorite," Read a statement on the She Cranes twitter handle.
Then, "We hope to get the same from the Government of Uganda and the public!" Oh yes, I acquired it. Before I can handle the results, which I pretty much know that you all know, I want to tell you exactly my opinion on why She Cranes danced, moments to the game through the Fast5 Australia Series.

It was such a great and fulfilling marketing and lobbying gesture. To a sad fan, happiness was created; To the World, they marketed the country; To the sponsor, they packaged the brand; To the Ugandan artist, oh1 Girls, you sold the industry; To the tourists, you gave them what to look out for – Mother Uganda.
The truth is that; I also didn't know why you danced! Nonetheless, I have educated myself the same by, first, defining dancing and then its importance both scientifically and in general. Dancing is the movement of the body in a rhythmic way, usually to music and within a given space. This, for the purpose of expressing an idea or emotion, releasing energy, or simply taking delight in the movement itself.
Dance burns calories, strengthens muscles, improves balance, increases flexibility, and gives the heart a good workout. Dance has also been proven to increase cognitive development. Hence dancing lowers stress and anxiety as it exercises the heart, lungs, muscles, joints, and ligaments, and in doing so, it tests your balance, muscle strength, and coordination.
But more than that, dancing also requires cognitive skills and memory. To the Babandana by Grenade, the girls danced. And every time they danced, they relaxed, played and won. Where they lost, it was, I think by choice and, or respect. This, noting from the margins of the loss. In New Zealand for the FAST5 Netball World Series, She Cranes left a huge mark behind at Christchurch.
The world's top-ranked six teams converged to play the fast-moving condensed version of the game and our own finished fifth overall. Out of six, She Cranes finished fifth at the final table standings, losing only to South Africa 22-27, England 34-38 and New Zealand Day 32-49 before going ahead to shock world's number two Australia with 32-30.
To our brothers in Jamaica, sorry, for we beat you twice; 32-10 during a classification match, and then 33-22, during a group match. Jamaica Beats Uganda at the dance but when the girls tried to dance, they beat them twice. That is the power of dancing. You can beat someone at their own game. I and others, have thanked you a lot as a team, but still help us to thank specific players. Faridah Kadondi, the match's best player in the memorable victory over Australia. Too, lets thank Irene Eyaru, who was named as the outstanding player in the second win over Jamaica.
Again, we thank our towering sharp shooter Mary Nuba who was voted as the fans' choice player of the series. Talking about marketing, you shocked us. Who even gave you the idea? That you can dance and move the crowds. That you can dance and win. That you can dance and market the country. That you can dance and………! Surely; Respect! On their first time of asking, dance saved the day. Please good girls, continue dancing; At least I, and others thinking like me, we beg for more.
Author Profile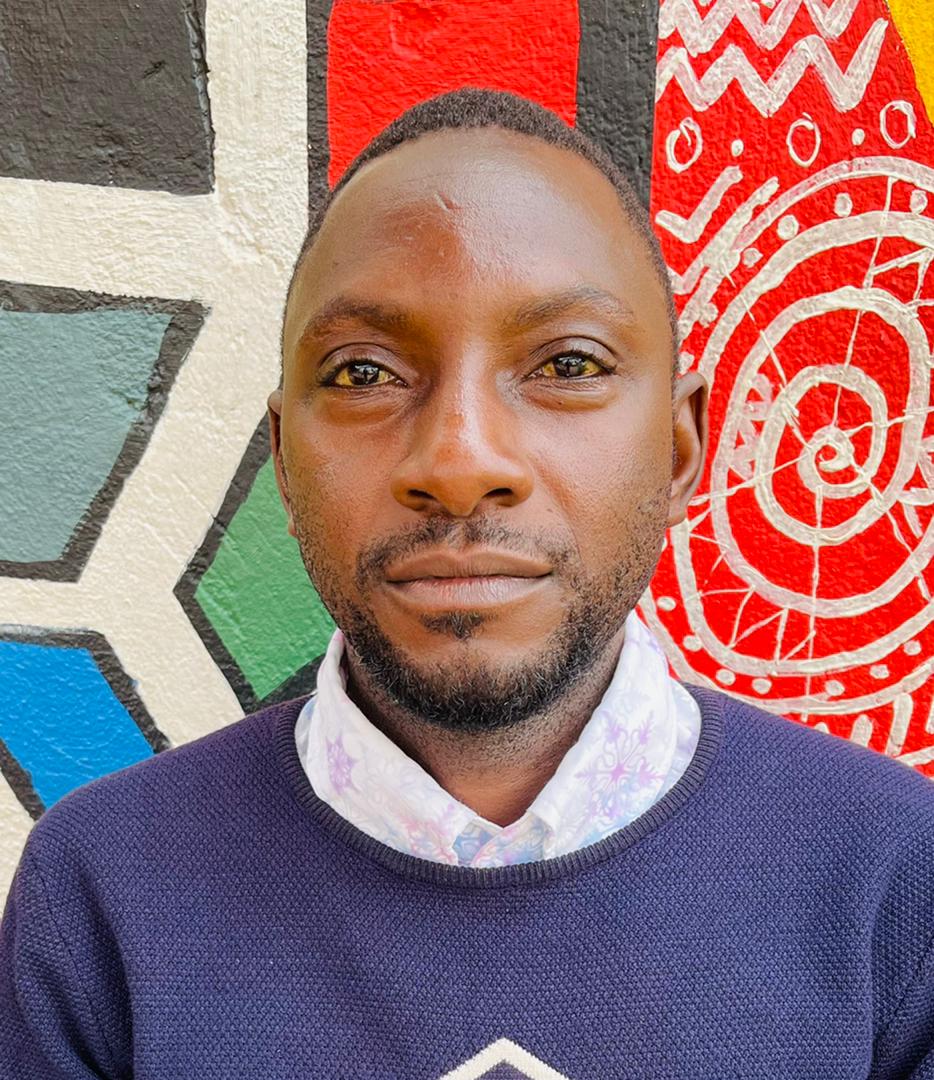 Mr. Daniels N. Tatya is an affluent Sports Writer, Commentator and Editor. His over 15 years of covering almost major sporting events makes him a revered and an authority on investigative Sports journalism in Uganda. He can also be reached via [email protected] +256(0)758268315