Singer Fille Mutoni aka Fille has blasted fellow artists for abandoning her whilst she battled both depression and drug addiction. A self-confessed relieved addict of illicit substance abuse and prisoner of depression, Fille revealed that contrary to her earlier belief in friends offering emotional support, she was abandoned and left all by herself alone.
Fille made this appalling and heart-breaking revelation during an interview paneled by her baby-daddy and lover, Edwin Katamba aka MC Kats, on his NBS TV After-5 Show recently. "The battle when faced with such challenges is yours and your close family [but] not the so-called friends" she said.
She also noted that whereas some people might think that artistes are to blame for such shortcomings, it is indeed an issue that comes with a long history of dependence due to many forces, mostly formed of nature of work, and the stress it comes with. Reports of the singer having been addicted to the drugs and other substances emerged through her close-knit circle led by MC Kats in 2018.
At that time, Fille who had emotionally broken down after being dumped by MC Kats, resorted to drug and alcohol-dependence as a way to fight rejection. It is at this time that she met another singer, Babarita of the 'Saawa yonna and Kazoole' song fame that she did with Fille. Babarita didn't help matters though. She rather escalated them as she was accused of availing Fille with daily doses of the 'joy ecstasy' cocktails.

Indeed, in a few months later, Fille was booked into a rehab. Here, she steadily improved with time and was discharged hence forth, before she begun on her steady road to recovery. Matters had nearly been made more complex after her diligent shoulder, MC Kats, also went into the same situation and had to be booked into Butabika mental hospital to sober up.
With teary eyes, she recounted how she lived with a constant craving for a second fix. This lust for the 'dose' eventually affected her singing capability, her only source of income. She was eventually evicted from her place of abode, then in Ntinda-Naalya. With her against the World alone, Fille says, she would go back home at times and lie to her relations, in order to get some funds.
Eventually, she also went back to live with her mother. It is during this stance that she made an ultimatum to reclaim her sobriety against all odds. However, Fille confesses that at the same time, other distant singers like Maureen Nantume, Rema Namakula and Nina Roz, who had heard of her plight, came to her rescue and counseled her into redemption. Now, as her New Year Resolution, Fille has resolved to use her own, personal recovery story to setting up an NGO that will deal with such issues amongst Ugandans come 2023.
Author Profile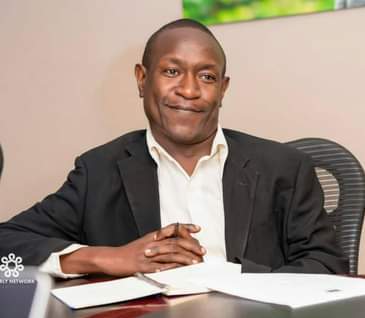 Mr. Jacko David Waluluka is another unique entertainment and general investigative news writer, a field he has diligently covered for over fifteen years. He's also the Chief Administrator at The Investigator. He can easily be reached via [email protected]