FixnRev mechanics is an all-in-one facility along Bukoto-Kisaasi Road – a one-stop shop for vehicle spare parts, repairs, workshop and, or a garage providing a wide range of professional vehicle-related solutions. The company opened its doors to customers in 2020, though the proprietors had baked the idea for over a decade. We talked to one of them, Nicholas Sentongo as last year clocked the end…
Qn: Who owns FixnRev?
Ans: FixnRev mechanics is owned by two brothers. Myself, Nicholas Sentongo and Brian Mungereza.

Qn: Why did you chose automobiles repairs as a business?
Ans: The idea for the workshop was conceived 13 years ago. We had a business then that was selling European car parts imported from the United Kingdom. It was our introduction into the car trade. However, during our time doing this, we realized the need for a professional service in the country. Most garages/workshops then, actually to this day, are makeshift places. They lacked professionalism; you heard a lot of vehicle owners then and even to this day, complaining about their lack of trust for mechanics and the trade in general. People were tired and always looked for that mechanic they can rely on. We decided to do our research and when ready, we would open up something different that aimed to change the reputation of mechanics while providing a quality, affordable service.
Qn: What is your company's mission and vision?
Ans: To become the most trusted, sought-after automotive and fleet service center in Uganda whose customers and employees have confidence in and respect for how we manage our business that will create only long term, win/win relationships.
Mission:Our mission is to provide our customers with the best standard vehicle maintenance and repair, in a timely manner, using top quality parts, at competitive pricing. We manage this through applying integrity and upholding the highest ethical standards to all our stakeholders.
Qn: What type of automobiles do you work on?
We have different departments within the workshop that work on different types of vehicles. The servicing and mechanical repair department works mainly on Japanese vehicles (Toyota, Honda, Daihatsu, Nissan, Suzuki, Mazda, Mitsubishi, Subaru) but we have as well, the expertise to work on German vehicles, British vehicles, and hybrid vehicles (Mercedes Benz, VW, BMW, Audi, Land rover, jaguar, Volvos, Peugeot, Renault).
The tyre clinic department deals with wheel alignment, balancing and tyre changes and it works on all makes, brands of vehicles. Then the body works comprise of the spraying department which works on all makes and brands of vehicles https://www.fixnrev.com/service/body-paint, the Washing Bay Department and the Vehicle Breakdown and Recovery Services Department. The latter also works on all makes/brands of vehicles under 3.5 tones. Lastly is the Car Parts/tyre sales Department for all makes.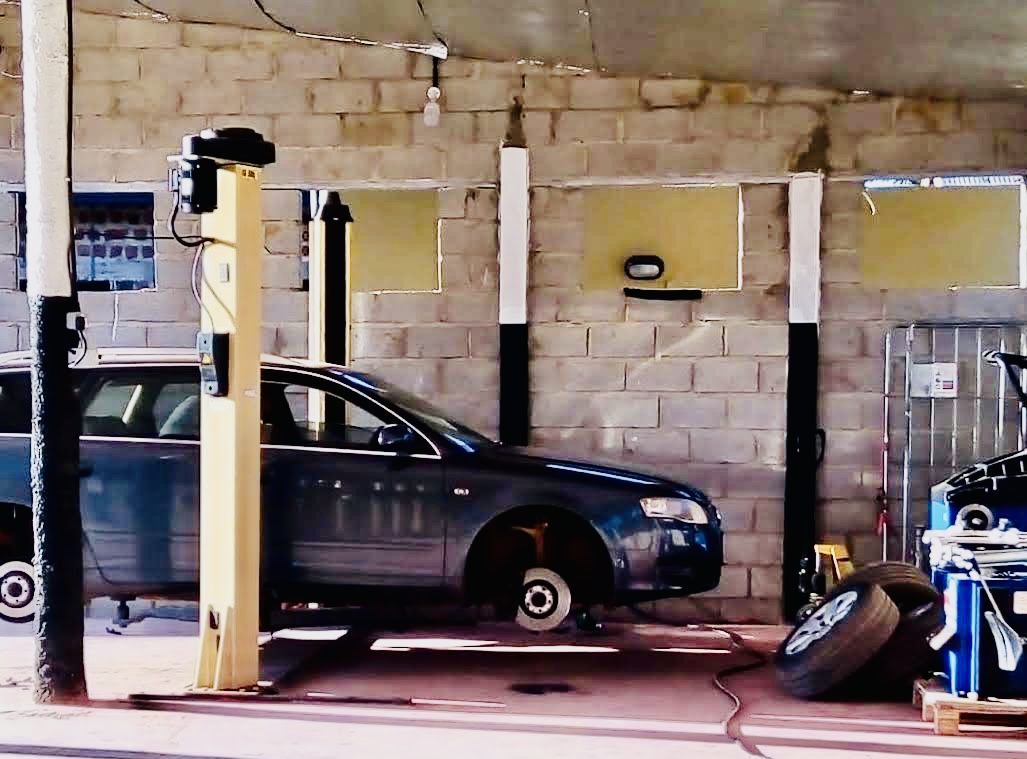 Qn: what makes you different from the other garages.
Ans: First of all, our garage brings all car repair services in one place, which is a rare thing to find in garages/workshops in this Uganda. It is a one-stop center for one`s entire car repair needs. We provide a professional service in the way we deal with our customers from when they drive into the workshop to when they set out. We provide an after-sales service to our clients if needed. We diarize courtesy calls from our business development department for our customers reminding them of when service or any other repairs are due. We have a system where, when replacing a customer's car part, the customer is shown the old part that has been taken out of the vehicle and also shown the part that will be put in the vehicle. When done, they are given the option to take the old part with them, taking away any thought of their car parts being stolen or reused.
Two, as part of the business, our garage operates a 24/7 hours vehicle breakdown recovery service, which is a service that isn't provided by 99 percent of garages/workshops in Uganda. We have a welcoming, waiting area equipped with free Wi-Fi, has provisions for beverages/coffee/tea while you wait for you vehicle repairs. We are open, transparent and available to customers who would need access to us, the directors, in case they need to deal at a higher level.
Three, we have a team of well-trained and experienced mechanics, tyre fitters, vehicle body workers, sprayers, vehicle computer diagnosis team, AC refill and repair specialists, vehicle wielding specialists, car wash specialists, spare parts experts and expert vehicle recovery technicians that provide a stand-out service to our customers
Qn: Give us a break down of the services you provide or offer?
Full car service.
Vehicle computer diagnostics.
Laser wheel alignment.
Wheel balancing.
Tyre changing.
Vehicle AC filling station.
Free local collection & delivery (up to 1.5 miles radius).
24-hour recovery to/from anywhere in Uganda.
Vehicle welding works.
Selling European/Asian car parts and accessories.
Exhausts, Suspension and Brakes repair/replace.
Battery charging.
Selling car tyres.
Selling car rooftop storage boxes, bike racks and roof top bars.
Bodywork, panel beating and painting.
Vehicle wash.
Vehicle Key programming
Vehicle Tracker installation
Vehicle seat fabrique installation/change
Vehicle window tint replacement
Vehicle sales
Qn: How Long does a car take in your garage and what assurance do you give that it will leave your bay intact?
Ans: How long a car takes in the garage is dependent on what works will be done on the vehicle but we aim to do work in a timely manner, at the same time giving our selves enough time to ensure that before a vehicle is handed back to a customer, it has been checked over again, to make sure the works have been completed properly. We have checks we carry out with a customer on their vehicle each time before the works start and then documented. Then after, we deliver the vehicle and also the documented detail as well.
Qn: It is said that one of the most difficult cars to work on are hybrids is this true and why?
Ans: Yes, that's true. The reason for this is because a hybrid has two systems. It runs on both petrol and electricity. There are two types of hybrids. We have the self-charging hybrid (the electric batteries are charged automatically as the car moves) and then we have the other, which needs an electric charging point to charge the electric batteries of the vehicle.
Qn: Where do you purchase spare parts in case of replacement?
Ans: For European cars, we buy our parts direct from the United Kingdom, cutting out the middleman and being able to give our customers a competitive price. For Asian cars, we buy parts from Dubai and also our local reputable partners. We always give our customers three options and let them choose their preferred part, normally based on cost but we always advise them on quality.
Qn: What challenges does FixnRev Mechanics face as a business entity?
Ans: First of all, we are blessed to have a strategic location on a busy Bukoto-Kisaasi road. However, as a new business, we have had feedback from customers who come to try us out for the first time saying that they "thought we were expensive". The reason for this is that the place is built in a professional way to meet European workshop standards and the customers automatically come to the conclusion when driving past, that the place must be expensive due to the look. They are pleasantly surprised however, when they are given the prices for the service they have come for. We take this stigma away by educating each and every customer that walks through our doors that prices are competitive and are given a price list for the standard services
The industry is a very competitive one with several new players entering the market. On our road alone, there are three workshops opened up in the last one year and a half. We stay relevant to our new and existing customers by offering quality works and an after-sales service, product discounts, free offers and educating our customers on how to handle their vehicles.
Qn: Where do you see FixnRev in the next five years?
Ans: We look to have FixnRev mechanics as a reputable well-known brand in the industry and beyond, for doing quality works, being a good neighbor and active player in the local community. We aim to open up other branches with in the country and aim to grow the brand beyond our borders. We are also looking at giving back by enlarging our apprenticeship program and in time, open a mechanics training centre attached to our business.
Qn: What advice would you give anyone interested in setting up such a business?
Ans: Do your research! Take time doing it. Don't act on hearsay. And that's for every aspect of any business. We recently went to see Mr. Wamuco of Wamuco Motors Uganda Limited, a veteran of the industry for the last 45 years. He advised us thus; "my boys, in this industry never stop doing research and seeking knowledge as things change every day. So, for you to stay relevant, whether you're thinking of entering the market or staying in it, you have to be ready to seek knowledge every day".
Qn: What are the dos and don'ts for one to avoid visiting a service garage?
The Do's; Make sure a checklist is filled in before you hand your car over to a garage and signed by both parties. This is to avoid accusations of theft of things left in the car and now missing or damages that have occurred in and outside the garage but responsibility can't be assigned to either customer or repair work shop.
Find out which mechanic in the workshop will be working on the vehicle. This is the one that will give you the exact feedback about your vehicle after works. Ensure you have funds available to pay for works, haggle, go to a garage that has the service history of your car. I would feel more comfortable taking my car to a person who knows and documents all the repair history of my car over one that doesn't. You should treat your car just like you treat your body.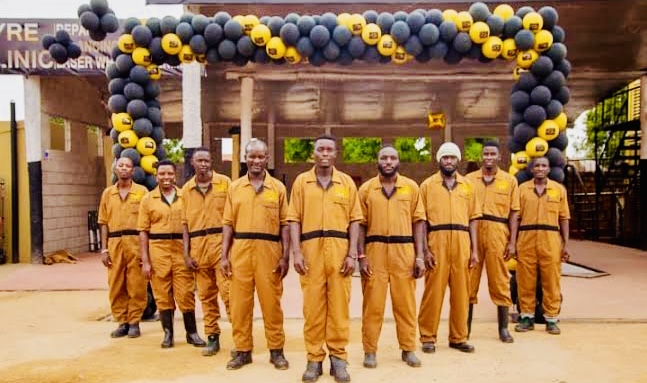 Why do you have a family doctor and keep going back to the same doctor? Because he knows your body well and has your health history, so is best suited to giving the right diagnosis when you are ill than someone who doesn't have your history, record. Another important thing, get contact details of the garage and be in constant communication about the state of works, then be honest about the service history of the car when talking to the workshop people to get a fair diagnostic of the vehicle. And lastly, have an open mind on the completion times for the works. Be wary that some jobs may exceed the given timescales for completion.
Then the Don'ts; Don't leave your belongings in the car when leaving your vehicles with a workshop, to avoid misunderstandings. And two, don't rush mechanics, for you might lead them into making mistakes. Let them take their time in diagnosing and working on your vehicle.
Qn: Tell us about the sponsored charity you talk about on your website?
Ans: We at FixnRev mechanics have always believed that giving back is as important as receiving. So, we carefully chose a charity that is dear to our hearts to support and promote. They do great work in the local community. It is an orphanage looking after over 82 children of ages between 1-17. Please see the link below if you want to support the work that they do. https://www.fixnrev.com/sponsored-charity
Qn: How do you go about getting new business?
Ans: We are doing a lot of online social media marketing and advertising. We have a business development team that does a lot of lobbying on behalf of the company. We are also looking for fleet work with various government, NGO's and private organizations. We attend to a lot of trade and industry fairs/shows, use of word of mouth and branding advertisements. We are also engaging a lot of local businesses; we sell a lot of our services to our local competition, as a lot of them don't offer the services we do at our garage.
Qn: Do you offer apprenticeships to previously qualified or people looking to enter the trade?
Ans: Yes, we offer full-scale apprenticeships where we take on and upskill recently qualified mechanics and even novices that know nothing about the trade. What we look for is someone with the right attitude and willingness to put in the time to learn. We currently have three members of the team on the apprenticeship program.
Qn: Have you partnered with any company in the business? And if yes, how has this been beneficial to you?
Ans: We have a few partners in the industry but I would like to mention a strategic partnership with a company called www.makanika.com. They are an innovative online business that's transforming the way you book to see your local mechanic in your local area. We are working on a lot more with them and we will be unveiling a lot more industry related products in the coming year.
Qn: Are there any final words you want to say?
Ans: I want to end by saying these words to your readers; We at FixnRev Mechanics promise to get it right the first time while repairing your vehicle but where we don't, we promise to go out of our way to correct our wrongs. We want to give you the confidence that you have Finally got the "MECHANIC YOU CAN TRUST".
Qn: What are the various social media platforms are you on?
These attached below are the links to our social media networks and our website details.
https://www.fixnrev.com/
https://twitter.com/Fixnrevmechanic
https://www.instagram.com/fixnrev_mechanics/
https://www.youtube.com/@fixnrevmechanics1561/videos
https://www.tiktok.com/@fixnrevmechanics?lang=en
https://www.facebook.com/fixnrevmechanics
Author Profile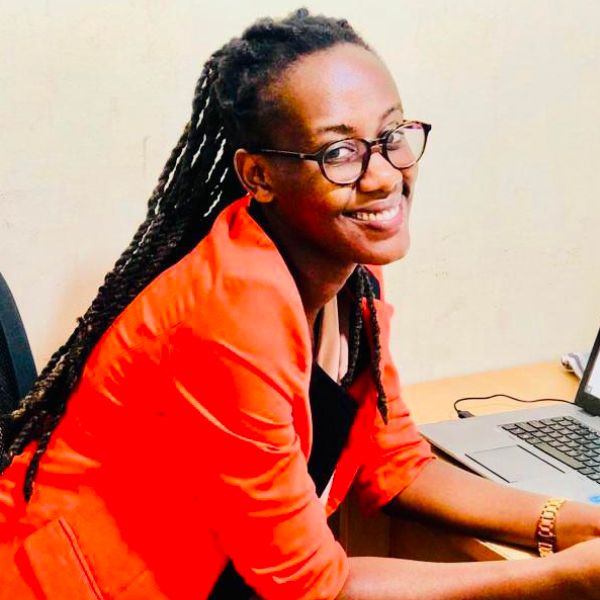 Joan Atuhwera is a Business Administration Graduate, a Human Rights activist and writer with over five years' experience in pursuing justice for others via her keyboard. She can also be reached via email: [email protected] or WhatsApp +256774334595