Yesterday, sections of media carried a story where, some members of Labour Export Companies who subscribe to the Association of External Recruitment Agencies (UAERA), issued a petition to several top government offices, accusing their Association top officials, of conniving with external elements to defraud them via fees for the must-acquired travelers' Yellow Fever Vaccination Cards.
In the stories, the petitioners` plight was presented only as a complaint against the questionable UGX20,000 which was imposed on every traveler who gets the mandatory yellow fever vaccination card. However, reading deep into their petition and other related documents, plus interviewing other stakeholders, the real story is much deeper than what meets the eyes and ears.
It is a story of an organized cartel. So organized that it includes top individuals from almost all the critical government departments tasked with Civil Aviation Authority related health regulations. These include among others, the line Ministries – of Health, and that of Labour. Then the President`s office is majorly mentioned, as well as UAERA and other private companies, all with big-name individuals presented as key stakeholders of this, debatably potential criminal cartel.

The leader of this irregular racket is a private company called Association of Externalization of Labour Health Units (AELHU). Top at the helm is none other than Florence Nakiwala Kiyingi, a businesswoman, politician and Presidential Advisor for Youth and Children Affairs. She was appointed to this position on 6th June 2021 during a cabinet reshuffle where she was dropped as Minister of State for Youth and Children Affairs.
Having been sourced from the opposition Democratic Party in June 2016, also a former Minister in Kabaka Ronald Muwenda Mutebi`s Mengo cabinet, and a former Kampala Woman MP hopeful for 2016 – 2021 Term, Nakiwala is thought by many in government and elsewhere, as one of President Museveni`s delicate appointees. Museveni`s soft position for snatched opposition figures is an open secret to the knowledgeable. However, when he finally let go, it's a surprise with a huge thud.
It's probably, via this scary stature she firmly wields, that many fell for the trickery when she presented her private company, veiled as a presidential initiative, to act as the sole authority of the prerequisite yellow fever vaccination card. "We don't want to appear in her bad books, for we can't tell who she`s working for. [Its] good she has been questioned by external and private people. We shall pick it from there when called upon by the above authorities," a top Ministry of Health official offered on condition of anonymity last night.
That AELHU is an absolute private company owned by Hon. Nakiwala Kiyingi, her family members and close associates, and no authoritative finger could be raised against her supposed fraudulent cartel, gives credence to government officials` fears. Yet we have learnt, it's not only the government officials who are intimidated by her mystery powers but the labour export companies as well, inclusive of those that penned the petition and faced the media against her!
The Importance of a Yellow Fever Card
For starters, Uganda adopted the mandatory yellow fever vaccination policy in July 2016. This is because it's near the Equator and therefore, in the yellow fever belt, alongside other countries like Brazil. Furthermore, some countries like South Africa, Tanzania, Kenya, India, China and others wouldn't permit someone originating from Uganda without the yellow fever vaccination card. Hence, it became top on World Health Organization (WHO)`s regulations.
Again, according to Dr. Eyul TK James, the Aviation and Public Health Specialist`s release, many Ugandans were known to forge yellow fever vaccination cards for purposes of travel and some of them were detected in foreign countries, which tainted the image of Uganda and its medical practices. This is one of the reasons checks at departure for the authenticity of the yellow fever cards were instituted to curb the vice. To this effect, Ministry of Health, in line with Public Health Act, vetted and signed a Memorandum of Understanding with health facilities under its supervision, to administer the yellow fever vaccine.
More to the Yellow Fever Vaccination Card (YFVC), even if one`s passport is complete with a visa, lack of YFVC will render all useless. "It's always prudent to find out information about the destination you are heading to. Countries have different health requirements for people entering their territories and many of them require authentic proof of vaccination against yellow fever. This is a requirement by World Health Organization under the International Health Regulations," Dr. Eyul TK James.
The Billions Worth Lucrative Deal is Born
Trust Ugandans, for they have lesser, or no sleep when it comes to forging ways of minting money. And Madam Florence Nakiwala Kiyingi is no exclusion of such Ugandans. It is via a government facility known as Port Health Laboratory through which, the YFVCs were hitherto acquired. Due to high demand, given the increased number of travelers, thanks to enlarged figure of labour export companies, MoH accredited over 84 health facilities, in addition to the initial 22, to carry out yellow fever vaccinations countrywide.
These facilities signed an MoU with the Ministry, lining out all terms and conditions that had to be followed to the letter and, among such conditions was for all travelers to pay a fee of not above UGX6,000 only, for the YFVC. However, out of the blue, Nakiwala Kiyingi`s company emerged a few months after. Our investigations indicate that she lobbied individuals at all the stakeholders` units, inclusive of Port Health Laboratory, Ministry of Health, UAERA, and Ministry of Labour among others.
Upon formulation of the cartel, followed by the registration of her company, she, on 5th September 2022, summoned proprietors of sixteen, out of the over 84 accredited facilities to her office at Kingdom Kampala. She announced that its these 16 that were now qualified to apply the YFVCs on behalf of Ministry of Health. Each was directed to pay a subscription of UGX200,000 to formalize their accreditation. This was not a debatable suggestion but a directive `from the President`s Office`.
They were further instructed to charge an extra UGX20,000 for the YFVCs. This money was and still is, paid through an online generated code. Many kowtowed to the directives. But some who took it lightly and, at times summarily used the old UGX6000 fusion, woke up to find out that their clients had missed flights, simply for lack of the verified Nakiwala`s AELHU QR code! It is at this moment that the Yellow Fever Accredited Facilities Association (YFAFA) woke to the ugly truth of their captivity.
"The Airport is being used as an enforcement center in facilitating this fraud which is being challenged at the Ministry of Health. This has resulted into people who have been vaccinated but fallen short of paying the [Shillings] twenty-thousand token imposed by AELHU miss their flights. We therefore call upon you to urgently intervene into these acts as they pose a big threat to the image and security of this country…" raged Dr. Ivan Tibagalika, the YFAFA Chairman, in a January 6th 2023 letter to the Director General of Civil Aviation Authority.
Our investigations impeccably established that indeed, AELHU belongs to Florence Nakiwala Kiyingi, and her son Edward Bazannye among other close family members and friends, most of whom, are hitherto members and workers at her Rubaga Division-premised Lisa Medical Center. Away from these, petitioners and other sources implicate other government known figures as close accomplices to this hypothetically veiled fraudulent clique.
We further established that just in case the Digital Code system is down, money is channeled through the gang members` private phone numbers! Deeper investigations unveiled that since its inception, the cartel has so far collected over UGX10Bn whose detailed breakdown is saved for the follow-up story. We talked to Edward Bazannye. And indeed, his response was synonymous to that of a billionaire him and his team are claimed to be. Watch this space…
Author Profile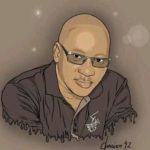 Stanley Ndawula is a two and a half decades' seasoned investigative journalist with a knack for serious crimes investigations and reporting. He's the Founding Editorial Director and CEO at The Investigator Publications (U) Limited