Two days ago, a video went viral on social media, of three intoxicated young girls engaged in a fight over a boyfriend. This happened when the victim, Pretty Nicole, was invited by the man in question, to his crib, only to be confronted and beaten up by the trio led by a one Khafta Queen. Although the police arrested Khafta, the case leaves us wondering, why do women get into fights over men?s
There's a very common saying among men, which I do not want to use here as it dehumanizes women, but basically is a pledge to put your bros, or friends over your girlfriends. This pledge is yet another part of the legend that shrouds male friendships which are said to be unbreakable. Men also love to brag about how nothing can provoke them to turn on their bro, be it love, money, lust. Can women say the same about their female friendships?
Why do women seek validation from men?

Today, many women seek relationships because they feel that a benevolent male gaze is what gives worth to their beauty and life. But wouldn't it be better if women recognize their own worth and wear it with pride? Why must a man's validation get to decide whether a woman is good or not.
As a woman, if you have ever had to fight another woman over a man, you have already lost. Let me enlighten you on something, ladies. There's is simply no winning when fighting over a man. The bitter truth here is that when your bandy words engage in fisticuffs with another woman, the only person who wins is the man in the middle. After enjoying from both of you, he gets a nice little ego boost as you tear each other apart over him. And you know what else? He has satisfaction of knowing that however much things turn out, he is still going to have at least one you by his side.
Why can't women own their worth?
The major reason is that women in our society are conditioned to believe that their identity is validated only by men. Only when a man appreciates her beauty, skills or food, the woman believes in herself. Since men hold the power to dominate society, everyone wants to be favored by them. But dear women, why do we let our worth be dependent on a man's approval?
Why do we, women give men the power to elevate us or to burry us down emptiness? Why can't women be the owners of their own lives and choices? Why can't we embrace ourselves and be proud of who we are rather than waiting for a man to do it. Have I ever fussed at another woman about mine (or her) man No. I have, however cursed a man out, threw things, and cried when I found he was being unfaithful.
I have never approached or confronted the other woman because my beef is not with her. It's with him. He`s the one who promised to be faithful to me. Not her. Though I may consider her all kinds of skunks, I have no ill feelings towards her. Fighting another woman, either verbally or, for god's sake, physically, is not only desperate but it's pathetic. In the end, you have done nothing but embarrassing yourself.
Dear ladies, if you have the ability to love, love yourself first. Once you are comfortable with who you are, no matter who comes into your life, they will not break the bond you have built with yourself. And if you are going to fight for anything, fight to build up your self- esteem to a level where you know you are worth the commitment and strong enough to leave any situation where you are not getting what you put into it.
Author Profile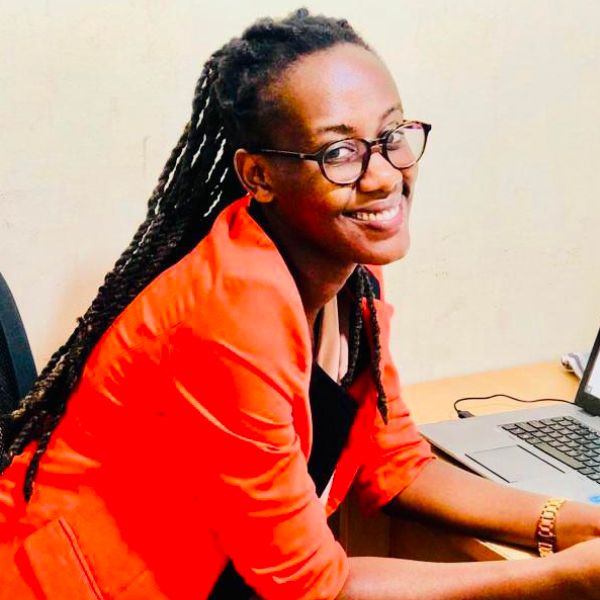 Joan Atuhwera is a Business Administration Graduate, a Human Rights activist and writer with over five years' experience in pursuing justice for others via her keyboard. She can also be reached via email: [email protected] or WhatsApp +256774334595