Following the release of a story by this mighty website, of the trending video featuring veteran singer Hope Fred Mukasa furiously charging at his daughter yesterday, mixed reactions from our ardent readers and social media fraternity were generated.
Whereas it should be noted that the video was shot at the Mukasa and ex-wife Sheena's residence of Lungujja, by their daughter Sabrina Mukasa, how it found its way onto the ferocious and emotional social media pages is a story for another day. However, some of our followers hit social media handles to blame us for its release.
Some argued us to leave the matter to rest as it is a `private` one. But the ugly truth is that the moment the same crossed their extricated family doorsteps and snaked its way all through to court corridors, from where strangers in Court Officials tentatively resolved it, the hitherto private affair ceased to be a private.

It should also be noted that Hope Mukasa, notwithstanding his current status quo, is indeed one of the few Ugandan Musicians who can be termed as a legend in his own right, and a legit celebrity at that, hence making his 'family' issues obviously everyone's business.
For starters, the matter had been resolved by the two parties, following a successful petition that was lodged by Sheena against Mukasa at the Family Division of the High Court of Uganda. This was via Divorce Cause No.154 of 2019. The matter was concluded on 17th June 2022, by Hon. Justice Dr. Joseph Murangira, who ruled in Sheena`s favor.
The ruling decreed that Sheena and Hope were entitled to an equal share of their matrimonial estate. Going forward, Mukasa maintained his status at plot 406 together with tenants, while Sheena resides together with her tenants in plot 405. It is Hope Mukasa's U-turn refusal to respect the judgment that led the entire affair into public domain.
For, if he had respected the court decision as he had prior done, he wouldn't be where he is today. It's surprising that even with his cocoon of influential friends who are deemed to be upright thinking affluent persons in the society, he still failed to be advised on how to handle the matter amicably.
With all due respect, for many in their 40s plus age bracket that used to hang out at his Sabrina's Pub and Bava Studio's, Hope Mukasa is looked at as a mentor who should live his life more responsibly contrary to the one depicted in the now violent footage. We only pray that sanity will prevail and all his matters be resolved far away from our prying eyes and ajar of the public domain.
Author Profile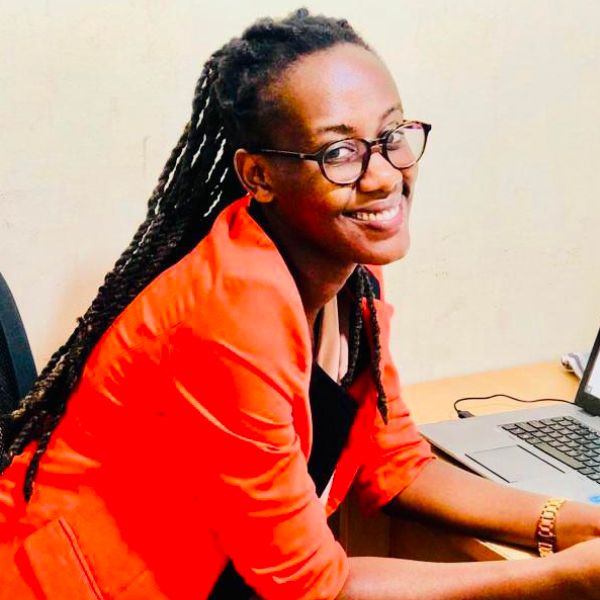 Joan Atuhwera is a Business Administration Graduate, a Human Rights activist and writer with over five years' experience in pursuing justice for others via her keyboard. She can also be reached via email: [email protected] or WhatsApp +256774334595