Developing Story: Around 2018, Alex Kwizera Niyonzima, a city businessman dealing in Real Estates walked into a microfinance facility in Kololo. His visit aimed at securing a loan facility for his businesses. After accomplishing their long list of requirements, he secured a UGX100m facility, giving in one of his Kisaasi-premised properties as a collateral.
He started on facilitating the loan and this obligation, he did very well. So much so that when, the following year, 2019, he walked into the same commercial facility to secure a top-up loan, he encountered no barriers. He was given another UGX190M, bringing the entire loan facility to UGX290M. Even with the addition of the fresh loans, he proceeded to make good on his obligation until early 2020 when, the Covid-19 pandemic hit the country.
It would be a baffling assumption that one could manage to facilitate a loan during the total lockdown where, even the President requested banking facilities to accordingly reconsider their schedules. And indeed, Kwizera defaulted on his obligations. Nevertheless, he struggled to pay some money after the lockdown, bringing the entire figure so far paid by September 2022, to UGX292M, just Shs2M away from the UGX290M principle.

But Alas! The Wampewo Avenue-based Letshego Microfinance sent him a spine-chilling demand note of UGX343M as their balance! Like a headless chicken, the astonished Kwizera started running from one place to no other. An auditor himself, he became a true definition of Baganda saying that; `Omuganga teyeganga` loosely meaning, `a doctor can't treat self.` He sobered to acceptance that he needed services of fellow auditors and financial advisors.
The search landed him to a city auditor with a rich history in banking sector majoring in credit and mortgages management. His name is Robert Kaggwa who, to those in the know of his services, has sent several bank managers into wetting their pants. But as Kaggwa went down to do what he does best, Kwizera too, trotted to both the Centra Bank and to the regulator of Microfinances, the Uganda Microfinance Regulatory Authority (UMRA).
By the time UMRA called for the first mediation meeting between Kwizera and Letshego on January 6th 2023, Kaggwa had made his computations. According to Kaggwa`s calculations, Letshego had overcharged Kwizera`s interest to a tune of over UGX254M. According to him, Kwizera was meant to pay a total of UGX378,519,049 for both the principle and the accrued interest. But according to Letshego, both the principle and its interest was UGX635,039,096.64.
With these staggering variances, UMRA deemed it necessary to call for another meeting which, they scheduled for January 19th2023. In this meeting, UMRA wanted Letshego to present documents elaborating in detail, how they reached the staggering figure of over UGX600M. On behalf of Letshego was the Head of Credit Joseph Kimbugwe and their legal officer, Ivan Eguman. In both meetings, it was resolved that Letshego stays the process it had embarked on, of selling off Kwizera`s property.
Nevertheless, just a day after the January 19th meeting, the arguably defiant Letshego proceeded to sell off the collateral at a UGX800M price. Kwizera now wrote to the Finance State Minister in charge of Microfinance, Haruna Kyeyune Kasolo. He lamented how he got to know about the sale through a letter sent to his tenants, introducing the new landlord! The minister is yet to respond. But our sources at UMRA confirmed that they are not taking Letshego`s action lying down. Watch this space…
Author Profile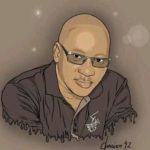 Stanley Ndawula is a two and a half decades' seasoned investigative journalist with a knack for serious crimes investigations and reporting. He's the Founding Editorial Director and CEO at The Investigator Publications (U) Limited