Death has occurred of senior Presidential Advisor on media and public relations and veteran Scribe, John Nagenda. Nagenda was a veteran journalist, cricketer and family man. He breathed his last today Saturday at Medipal Hospital in Kampala. A family source confirmed that Nagenda had been admitted at the facility since last year.
Known for his unique writing in his column 'One Man's Week` in the New Vison, he was also synonymous for his passion for cricket and whiskey. Nagenda was a home owner in the United Kingdom where he lived for several years before returning after the National Resistance Army (NRA) captured power in 1986.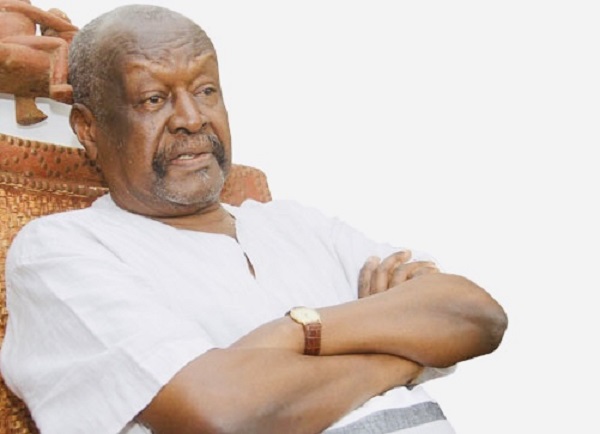 He is credited for having linked the Kabaka of Buganda Ronald Muwenda Mutebi II, with the NRA rebels. This is when he organized his visit to the then rebels in their Luwero jungle hideout. Born to John Mwesigwa Robin Nagenda on April 25th 1939, he was always proud of having played the One Day International (ODI) in the 1975 World Cricket Cup for the East African team and, the one first class cricket match in England, during the same year. He is also regarded as being one of the pioneer writers of fiction and poetry in East Africa.

Nagenda, also boasted as one of the lucky few Ugandans who was personally known to the late Queen Elizabeth the II and her late husband, the Duke of Edinburgh Prince Philip. Fare thee well John Nagenda, the man that loves Namutamba
Sir Gordon Wavamunno is Worryingly Sick
Meanwhile, we have also, sadly learned of the failing health of Nagenda`s friend, Sir Gordon Babala Kasibante Wavamunno, the Spear Motors Group CEO and St John Ambulance Uganda guru. We have ostensibly learnt that Wavamunno was flown to Germany on Thursday evening in a critical condition. A family source, on condition of anonymity confided that the tycoon had hitherto resisted efforts to be flown abroad for specialized treatment.
His refusal to seek the same reportedly emanated from the supposed depression he suffered since the passing on of his great friend, James Mulwana. "He was heavily thrown aback since that time. He had resorted to whisky and spent most of his time away from the main home. When he eventually fell sick, it was like a divine blessing served on a silver platter to him. He looked and seemed every inch resigned," a close family friend who visited him recently offered.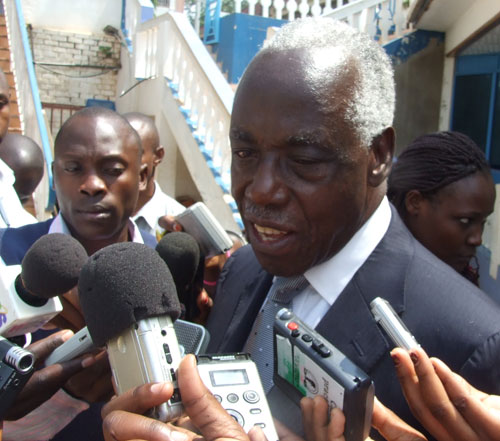 Pressed why of all Wava`s friends only James Mulwana affected him that much, the source challenged us to investigate. Well, we did. Indeed, it is irrefutable both men were tight buddies. But there was something strange that reportedly happened upon Mulwana`s death that left Wava never the same person. Firstly, Mulwana allegedly Willed that Wava should not be included on the list of people to organize for his burial!
As if this wasn't bad enough, Mulwana reportedly added salt to Wava`s bruising injury. In his Will, he is said to have revealed that actually, one of Wava`s middle daughters, the most trusted and cherished at that, was instead his own. Mulwana further supposedly willed that this very daughter, Belinda, reportedly had all his London property bestowed to her. We are told that since this revelation, Wavamunno`s health started deteriorating and thus, his reported adamant distaste of expertise treatment overseas. The same source confirmed that it was only after the pleading of his son Elvis Wavamunno that the elderly gentleman was eventually airlifted to Germany for treatment. We wish him quick and stable recovery…
Author Profile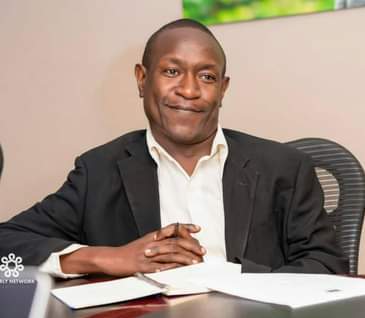 Mr. Jacko David Waluluka is another unique entertainment and general investigative news writer, a field he has diligently covered for over fifteen years. He's also the Chief Administrator at The Investigator. He can easily be reached via [email protected]