So goes the old adage shacked from George Orwell`s August 17th 1945-published allegorical novel; theAnimal Farm, thus; "All animals are equal, but some are more equal than others." And the particulars of this piece rhyme well with the old saying. This is if we are pardoned to paraphrase it thus; "All crimes are equal before the law, but some are less equal than others" depending on who it affects as a suspect.
Well, going into descriptions of the OPM iron sheets saga would be wastage our readers` time. It is a known story. We are here to interrogate the details in conducting its investigations. For starters, since its revelation in January, the President recently came out and ordered for the Mabaati saga culprits` investigations, for possible prosecution. However, what comes through indicate it could turn into a selective prosecution. Reason?
Some eight days ago, Speaker of Parliament Rt. Hon. Anita Annet Among was reported to have returned the 500 pieces of iron sheets she had received. Strong allegations that she actually, instead received 1000 pieces, which were signed for by management at her personal and privately run school; Bukedea Progressive Academy, is a story for elsewhere. Whereas media houses carried the "Speaker Returns `Evil` Iron sheets" headlines, we can authoritatively report that the same were rejected by the OPM stores.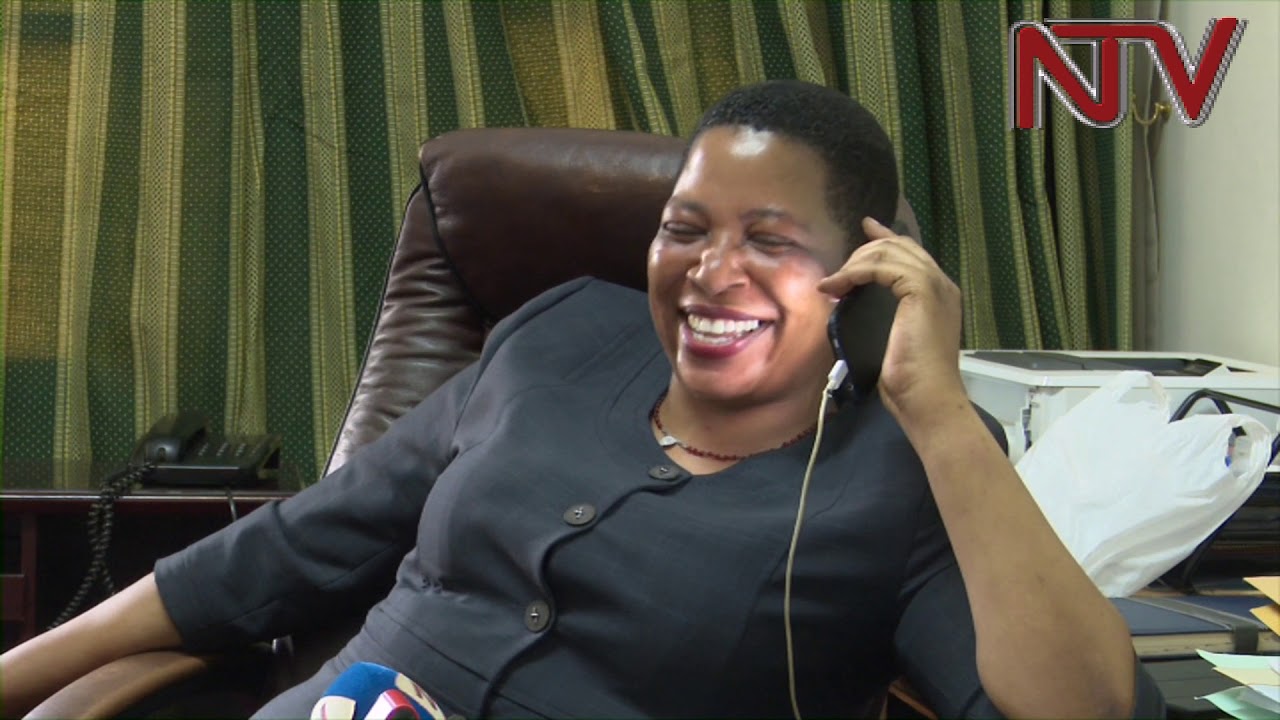 They were rejected, firstly because they were ordinary iron sheets, not the OPM patented, pre-painted ones along with prescriptions; "Office of the Prime Minister: Not for Sale" and, secondly, probably because the technical people at the stores were well conversant with the law which states that when a matter is under investigation, any recoverable items are treated as exhibits.
Our sources inform us that after this rejection, the Speaker reportedly contacted the Accounting Officer, and Defacto Ag. PS Godfrey Sseremba, allegedly stating that she had `executive orders` to return the iron sheets. How she went about the process and whether she indeed had directives [executive orders] from President Museveni, remains a puzzle for now. But we can authoritatively reveal that she maneuvered through and, was given a patent to have the manufactures, Roofings, make a special order for her.
This stance puts her in a clean and innocent position as her share must have since, been deleted from the exhibits` list. And hence, our borrowed suggestion that in Uganda, all crimes are equal, but some are less equal than others. Why? As Among walks away scot-free, yesterday, Police chief spokesman SCP Fred Enanga released a presser. He indicated that they are currently recording statements from `witnesses` and that, a team of Detectives had been dispatched to the aimed beneficial Karamoja region, to interface with the hitherto targeted beneficiaries of the relief cum loot items.
Whereas Enanga`s statement was a general piece, so silent about the names of the so far interrogated officials, we have the particulars. So far, technical people from OPM who recorded their statements include the Accounting Officer Godfrey Sseremba, and Under Secretary for Pacification and Development, Deogratius Masagazi among others. We have further gathered that on Friday, ministers will start recording their statements starting with Hon. Agnes Nandutu, the Minister of State for Karamoja, Hon. Mary Goretti Kitutu and Hon. Ester Anyakun, State for Disaster.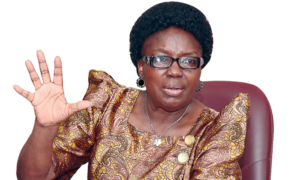 Monday next week, we have collected, is turn for Finance Minister Hon. Matia Kashaija and the state minister for Planning, Hon. Amos Lugoloobi. Others are Honorables Hamson Obua, and Jacob Oboth-Oboth. We have also learnt that exonerated from physical appearance at Kibuli-based CID headquarters are; Deputy Premier Rebecca Kadaga, Prime Minister Robinah Nabbanja and the Vice President Hon. Jessica Alupo. Whereas the trio will record statements, Detectives will go to them and not the reverse.
The President Museveni`s Brainteaser
We also have it that President Yoweri Kaguta Museveni has been caught between a rock and a hard surface. Whereas he is the one who directed for thorough investigations, he reportedly got overwhelmed by the status of the involved culprits thereafter. Actually, Yours Truly, in one of our Investigator Online TV, mentioned that this matter was sparked off by the OPM absentee Permanent Secretary, Keith Muhakanizi, probably to get back to the person of Hon. Mary Goretti Kitutu. Both are allegedly to have a hard nut to crack, from way back when the former was Minister at Energy Ministry and the latter at Finance as PS.
Indeed, during the presidential interrogation of all the ministers involved, Rt. Hon. Robinah Nabbanja revealed to him how, it was common, and an old practice for the ministers to receive and keep these relief items from OPM. The Premier unveiled to her Master that it is a practice as old as even when the First Lady was still the Minister in charge of the docket. This sounded like challenging the principal into casting his investigations net as wider as back in the years. Like we have had it already, the President learnt this was a revenge gone bad.
Like Rt. Hon. Nabbanja is said to have observed, it is a common practice for Ministers and MPs to have relief items kept in their private custody. Some are indeed abused, whereas some are properly delivered to the final users by the politicians. This is majorly found in areas where MPs and or Ministers have sour relations with their lower colleagues at local government administrations. But this is another whole story in its own right.
Relief items kept and, or distributed by OPM include food and nonfood items like iron sheets, goats, maize flour etcetera. Under OPM are dockets charged with relief distribution. These include among others; Northern Uganda, Luwero-Rwenzori, Teso Region, and Karamoja. The above summary therefore explains how easy it can be, to find relief items in any of these politicians' custody. And indeed, it came in handy with Kitutu pursuers.
The President landed on the strong allegations that whoever started the saga was targeting the person of Kitutu. Her royalists point accusing fingers at the OPM PS, Mr. Muhakanizi whom they suspect to have ignited the matchstick that set the hitherto normal iron sheet storages ablaze, catching beyond his main target in the process!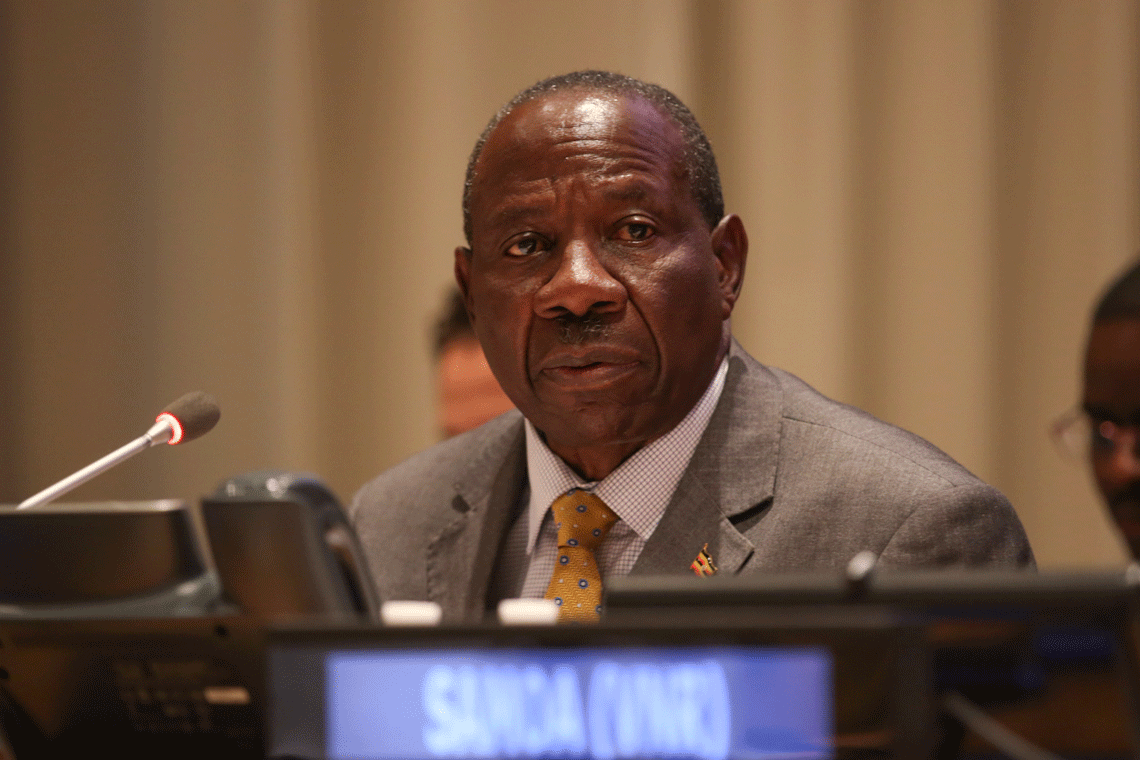 "The unfolding sleaze arising from 450 pre-painted iron sheets, marked "Office of the Prime Minister; Not for Sale" meant for distribution to vulnerable people in Karamoja sub-region but allegedly recovered in Namisindwa district from homes of the relatives to Minister Mary Goretti Kitutu, if proven, would be a heavy stench on government's otherwise good efforts in Karamoja, but the sunshine is on. It's being alleged that her mother, brothers, close relatives and political supporters in Namisindwa district who have since recorded statements with police were found selling the iron sheets for commercial gain," wrote Government Spokesman Ofwono Opondo aka OO.
OO`s opinion went on to accuse the person of Kitutu thus; "It's is even more shocking that the line minister is said to have chosen her colleagues in cabinet and parliament as beneficiaries for items meant for vulnerable people under her care, who every Ugandan would agree, deserve more compassion and support." To those who read between lines, we don't need rocket scientists to inform us how this whole stuff was packaged for Kitutu to carry.
Daily Monitor of Tuesday March 14th wrote; "Questions about the irregular distribution of the relief items put minister Kitutu and her junior Agnes Nandutu, both recipients, into the eye of a storm as Parliament began an inquest. During the inquest, the Karamoja Parliamentary Group demanded the duo should resign. Whereas Ms. Kitutu apologized to Ugandans and the President for lack of good judgment as a result of lack of proper guidance, she proclaimed her steadfast commitment to serve Karamoja, an area lawmaker from the sub-region said she was unwelcome."
The above further explains our stance, as alleged by Kitutu loyalists, that this was a matter supposedly between Mr. Keith Muhakanizi and Kitutu which, grudgingly spread like bushfire to other Ministers, a stance that has put the President between a rock and a hard place. For those in the know, the fury with which he elected to summon and address the Parliament last Thursday, was opposed to the composure he exhibited when he finally addressed the August House after a week plus.
But unlike the said composure at Parliament on Thursday, the son of Kaguta was not the same the following day when he summoned a special cabinet meeting. He reportedly chased away investigative agencies representatives, including ISO, State House`s Anti-Corruption Unit, IGG, and CID, who had gone to present a cabinet paper on fighting corruption. "You have all been infiltrated and I will disband all of you. You have nothing to present," he reportedly charged before pointing them through the exit. For the genesis of Kitutu-Muhakanizi battle, check out the video above…
Author Profile
Uganda's First online News Paper. "More than Just News" Investigative, Informative, without Fear or Favor