Opinion:In the second part of the Crime Infiltrated Police (CIP) Records' series, yours truly brings you more factual reasons why Ugandans should join President Yoweri Kaguta Museveni's call to have the country's police boss Gen. Edward Kale Kayihura helped to sweep 'his house' clean of criminal elements.
Though in Part One I elaborated why he cannot clean the dirt he himself piled in the Force (Read:Facts Why Gen. Kale Cannot Clean Police of the Trash he Himself Littered the Force with), I have a feeling that with Ugandans' combined efforts, especially through reminding him of the rot around him, who knows! He can kowtow.
But if he can't listen anymore, a petition to Parliament with a call on the Speaker to have his contract renewal thrown deep in the corners of a dustbin come November, will be the only way to save Ugandans of the brutal police force. Today, we start with profiling the individuals Kayihura has surrounded himself with, and with whose 'advice' he runs the Force.

Nixon Agasirwe Karuhanga
In December 2011, Gen. Kayihura resolved to dissolve the Police's Rapid Response Unit (RRU) after overwhelming reports of torture, extrajudicial killings, and lack of accountability at the Kireka-based facility. He renamed it Special Investigations Unit (SIU) and later elevated it to Division, making it SID in short.
However, the good General deliberately failed to institute an investigation into the abuses committed by RRU officers or ad hoc operatives, many of whom continue to work with the SID and other units. Reason? All the cases under review were committed under the command of his blue-eyed boy and most trusted operative-cum-policeman-cum-senior police officer, Nixon Agasirwe 'Karuhanga.'
When he came to the helm of police a decade ago, Gen. Kayihura dismantled the hitherto most trusted and respected crime intelligence wing of police, the Special Branch Unit aka SB. This he did for reasons best known to him. But whichever they were, they weren't for a positive move. He replaced it with Crime Intelligence department, Police Standards Unit, Rapid Response Unit, Flying Squad and lately, Nixon's deadly Special Operations Unit.
In all the above mentioned units, Nixon's name and deeds have a seat. As people in the know, we remain gazing in agape when we see the General laboring to trust a prime suspect in murder and robbery related cases, with people's and Government's sensitive cases! In the Human Rights Watch (HRW) report released in 2013, several cases of murders in police custody were reported. And oh yes! Nixon has a hand in all of them.
The Cases
Prominent in the several cases is that of the murder of Henry Bakasamba, a suspect in the alleged robbery of USD34, 000 from a city foreign exchange bureau. The currently sleeping murder case is vide CRB 108/2011 of Central Police Station (CPS) Kampala.
The details are that in a bid to 'recover' the stolen money, Nixon convinced the then KMP CID boss D/SP Andrew Mugarula to release the suspect to him for 'interrogation,' reportedly on Gen. Kayihura's orders. Bakasamba was tortured to death after Nixon had recovered some of the loot. "He died as a result of injuries," said an eyewitness.
According to the HRW report, an eyewitness narrated how he saw Bakasamba's hands and feet tied on the pole and being repeatedly beaten on the joints. He was then taken to the room for interrogation. "I heard people outside saying that the man had died. I was so scared that I would be killed too but we didn't know what to do," recounts a former inmate at Kireka.
Two police officers were reportedly detained and three RRU operatives, Nixon inclusive, successfully evaded arrest. "The case files of RRU officers in courts of law that police provided to HRW did not include this case. Police did not reply to the question in a letter to the Inspector General of Police about the action police had taken regarding Bakasamba's death," reads the report.
After Bakasamba's death, his accomplices were released unconditionally, with no charges of robbery against their name. A government sources privy with the matter told HRW investigators that police deliberately mishandled the case in a bid to cover up and save the involved RRU officials. "All cases where Nixon is involved are either messed up or files go missing," our police source confided.
Another such murder include one of Frank Ssekanjako who pleaded to be shot instead of the painful torture but his tormentors insisted he was to die slowly and painfully. "Why don't you shoot me so I die?" he had pleaded but the answer was, no bullets to waste. "You want to die with a bullet? No, you will die of beatings." The beatings continued, Ssekanjako stopped making any noise, his eyes were wide open and he lay there motionless. He was dead.
Frightened, his accomplices admitted to the crime of robbery in order to avoid the fatal beatings. The 77 former inmates and operatives HRW interviewed revealed that several murders were committed at the Kireka 'security' facility under Nixon's watch and command. "Many other people who had at some time been held in RRU detention told Human Rights Watch they had witnessed fellow detainees die, but they did not know the full particulars of the victims," reads the report.
Masaka Murder
Other murders where Nixon's name is premier is that of Masaka where, a street kid who, was reportedly on a theft mission at the residence of a bank manager got killed by the Violent Crime Crack Unit (VCCU) operative in Nixon. It is reported how the boy was found trespassing on the manager's property.
On seeing the owner of the house, the 14 year old ran and jumped into the ceiling before the manager called the police. The officers started sweet-talking the boy into coming down. That was before Nixon arrived. "When he came, he simply made his way into the house and showered bullets in the ceiling. Blood rained from the same. The boy was dead." The messed up file still sleeps in police shelves until that time when Gen. Kayihura sanctions its resurrection or when he leaves the Force.
Nixon at a Glance
A born of Rwentuuha in Sheema District, Nixon started his life struggles as a 'bad boy' on the streets of Mbarara where, he would vend shoes provided to him by Mbarara businessman, Muyambi, of Generation Suits. In 2000, he became among the first suspects in almost every crime that occurred in town.
He found solace in becoming the Mbarara District Resident Commissioner (RDC) Ngoma Ngime informer. He reportedly 'betrayed' his 'colleagues' who had hatched a plan to descend on tea farmers of Kyamuhunga who had received huge dimes from the President. He tipped Ngoma Ngime of the plot which was foiled and his colleagues were successfully arrested. It is Ngime who introduced him to VCCU boss SCP David Magara.
As an informer at VCCU, he learnt reading and interpreting call records and it's through being used to track suspects' phones that he penetrated the system to become an operative. During the CHOGM in 2007, the Queen's laptop was stolen. Kayihura assigned Magara to track it down. He in turn trusted Nixon with the mission and the laptop was recovered in five hours. Magara presented Nixon to Kayihura as the man behind the recovery of the Queen's property.
Sometime after that, Captain Mike Mukula received visitors at his Bugolobi palatial home. On their trips around town, they lost their property including laptops, phones and a good amount of Dollars to Kampala's 'smart' boys. Mukula called Kayihura who, in turn called Magara and asked him to send "that boy Nixon to Hon. Mukula."
After about three days, Mukula's visitors recovered some of their property. That became Nixon's qualification to join the Uganda Police Force. Without a single formal basic training, Gen. Kayihura named Nixon a police officer. He proceeded to promote him to the rank of Senior Superintendent of Police (SSP) and last week, he was among the Graduands of the Senior Commanders' course at Bwebajja.
He has become so powerful that even his seniors fear him with a passion. "It is so painful for a professional [graduate] who left University, went to the training for a year and qualified, only to be ordered around by, and/or salute someone who can't even, rightly respond to a 'Turn right-turn-left orders," said one of the many useless rendered senior police officers. Nixon is also known for jeopardizing several high-profile cases…Watch this space…
Author Profile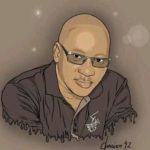 Stanley Ndawula is a two and a half decades' seasoned investigative journalist with a knack for serious crimes investigations and reporting. He's the Founding Editorial Director and CEO at The Investigator Publications (U) Limited