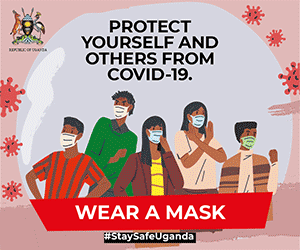 KAMPALA, Uganda -Civil Society Organisation are not getting the needed media coverage because of inadequate facilitation, media experts have revealed.
The revelations came out during the Social Accountability Media Practitioners Training workshop. The three -day event that opened at Fairway Hotel in Kampala on Tuesday was organized by the Africa Freedom of Information Center (AFIC)
Paul Kimumwe, a Media Consultant noted that a recent research he carried out showed that most covered news was basically hard news, accounting for over 60% of the news coverage. "As civil society, what can sell you most is the feature news, because research has shown that most people tend to read features more comprehensively compared to hard news," he said. The challenge with features involves getting the news content from the field that goes with costs that most CSOs are not willing to part with.
Most CSOs and NGOs rather prefer to hold workshops in posh Kampala hotels, something that doesn't enable them to get the adequate media coverage that they need.
"You need to appreciate that most media houses don't facilitate their reporters well. You may need to inject in some money to enable the journalists to visit your projects in the field so as to get good stories," he said. Kimuwe also urged the CSOs to engage closely with the relevant mainstream media houses and the respective editors so as to get a closer working collaboration.
Kimumwe also advised the CSOs to utilize experienced journalists who are well acquainted with what their organizations are doing.
Thomas Lanser, Director, Social Accountability Media Initiative, from Agha Khan University who gave the media fraternity tips on covering social accountability issues urged the fourth estate to empower people to make their voices heard.
"What advocacy communications skills do we most need to promote our social accountability messages. Too much media reporting without raising of solutions just increases problems," said Lanser.
AFIC Executive Director Gilbert Sendugwa Gilbert Sendugwa said much was not being reported by the journalists regarding public expenditure on contracts.
"In the year 2011, government budget expenditure of contracts amounted to shs7 trillion, this figure currently stands at shs32 trillion, fivefold yet the quality and quantity of services hasn't increased much, why? "he wondered.
Sendugwa said the public need to get value for the contracts that the public has paid for. "Our aim at AFIC is to increase disclosure and increase social accountability.
The three- day workshop is geared towards offering working journalists and editors background and practical advice on covering social accountability issues and stories.
Author Profile
Patrick is a seasoned and independent Investigative Journalist, A Market Researcher, Media Consultant