By Fred Daka Kamwada
Prussian general and military theorist Carl Von Clauswitz once said that war is a continuation of politics by other means. His philosophy which he wrote in his book , WAR , is an interesting read especially for countries that seek to get to war with each other.
The current ice cold but hostile bickering between Rwanda and Uganda might see a continuation of politics by other means.

This bickering has been one of the most talked about and written about subject in the region. Given the thirst for war in some sections of our society, quite a number of warmongering Ugandans are asking why the war has not taken off, as yet.
Although Uganda doesn't seem to have the stomach for a full-scale war –(and we shall explain the 'probable' reasons why at the end of this article), Rwanda has already expressed eagerness for the kickoff of this game of death, whatever the costs associated notwithstanding.
The Genesis Of It All
You must have read a lot of literature about why the two countries (of their leaders are not on 0on good terms)
The biggest paradox of all is that although both leaders seem to consider the actions of their governments' hostile to each other, they still meet and speak!.What they speak is always a public secret known only by themselves.
Less than a week ago, they (president Kagame and president Museveni) met in Luanda, the Angola capital. Just two days later, the Ugandan security agencies arrested over 40 Rwandese nationals!
The arbitrary arrest of these 40-Rwandese nationals is almost an invitation for war since its a direct violation of what Kigali considers a hostile treatment of its nationals, an issue that forms part of their grievances against Kampala.
It's also a contradiction is the sense that the Rwanda government had issued a travel warning to all its nationals not to set foot in Uganda.
So, how and why did these Rwandese enter a 'hostile' country that their country had already warned them about? Were they on a spy mission?
By the way the issue of espionage between the two countries is ridiculous given the fact that both countries have operated at a brotherly level for so long and know each other on an inside-out basis.
Rwanda, for instance knows what Museveni eats for breakfast, when he goes to sleep and vice-varsa , by virtue of the long time the leaders spent with each other.
Therefore, there are no secrets to talk about and virtually nothing to spy about here.
Yet , the paradox is that both countries have invested a lot in spying about each other(the recent MTN saga is part of this collision of intelligence information)
BUT WHAT REALLY IS THE MATTER, AND WHAT CAUSED ALL THIS?
To understand this conflict, you cannot ignore the root causes.
The hostility between the two erstwhile close allies has been on and off( cold war style ) for the last two decades( since they literally kicked each other's buts in Kisangani)
But interestingly the genesis of the fallout between two countries is a debate similar to 'the-chicken-and-the-egg, which-came' first dilemma.
However, quite a number of theories explaining the fallout between the two bush war comrades have been advanced by different personalities.
President Paul kagame's former close colleague ,Theogene Rudasingwa came close to revealing what the real cause of the conflict between the two former bush war colleagues emanates from when he wrote that when the then vice president Kagame wanted to assume the presidency from president Pasteur Bizimungu, he (Kagame) sent him (Rudasingwa)to consult with president Museveni about the issue.
Rudasingwa writes that when president Museveni was told about Kagame's desire to take over from President Bizimungu, he never seemed to enjoy the idea.
He (Museveni) questioned the whole idea (of a Kagame taking over) reasoning that a country like Rwanda had not yet healed from the 1994 genocide to warrant a leader from the Tutsi tribe (from which Kagame belongs) to takeover because it would scare or traumatize the Hutus-who actually form the majority.
President Museveni was of the view that president Bizimungu should have continued leading the country! Rudasingwa writes that when he reported back to Kigali , Paul was furious that his bush war colleague never approved him as a suitable person to rule his country.
It so happens that president Kagame made up his mind about his relationship with president Museveni.
And the relationship was to be as hostile as possible.
But paradoxically, it seems, on his part president Museveni forgot about it and thought it was business as usual. But Kagame felt betrayed to the core because he expected the Ugandan leader to just approve him as the most suited person to lead Rwanda.
So when the two countries ventured into Congo to oust President Laurent Kabila, the results were always going to be disastrous.
While the Rwandese contingent regarded Uganda as a not so brotherly ally, the Ugandans were still basking in the brotherly comradeship they had shared since the Luwero bush wars.
There is a story about how Rwanda's RDF troops took first option to attack Congo to oust president Laurent kabila and managed to capture most of the towns including Kisangani in 1999.
It's said that Uganda, however, came in later and arrogantly ordered the RDF boys to vacate all the sensitive positions in Kisangani including the banks, the airport, the prisons, the radio and other sensitive administrative areas.
When word reached Kigali, the RDF reinforced its troops and deployed over 4000 troops to fight the Ugandans who were not more than 1500!
Unknown to Uganda, Kigali was more than ready for war!
I hope you all know how the RDF managed to unleash terror on the UPDF. By the time Kampala woke up , it had lost most of the senior commanders , tanks and a lot of military hardware to the RDF.
It is said that Kampala sent Gen James Kazini who retaliated and annihilated the RDF to genocidal proportions. That is why the war degenerated into what came to be known as Kisangani, one, two and three.
It was war at play; boys were dying on both sides.
And you have to recall that the Kisangani debacles almost coincide with the time vice president Kagame tookover as the president of Rwanda.
So Rudasingwa's assertion that the fallout emerged from president reluctance to accept kagame as president.
Meanwhile, and paradoxically speaking, the Luwero bush war colleagues president Museveni and his Rwandan counterpart, used to meet and speak as usual, mbu to cease-fire.
Interestingly as both Leaders continued to appear friendly in public in 2001, the Kampala establishment declared Rwanda a hostile country!
There was talk of each country sponsoring rebellion to oust the other. Rwanda was reportedly arming a rebel group reportedly known as the PRA, which was alleged to belong to Dr Kiiza Besigye.
While Uganda was accused of harboring Rwandese dissidents, whose rebel group name has only surfaced recently to be the Rwandese National Congress led by Gen Kayumba Nyamwasa
But while Kigali regards the RNC as a rebel /terrorist organization, its leaders regard it as a legitimate political party.
And to take you back briefly , remember by the time RDF fought with UPDF in the Congo , Gen Kayumba Nyamwasa and host of other members of RNC were still in bed with president Paul Kagame!
So, the issue of Uganda harboring dissidents doesn't seem to add up. The reason for the fallout is much deeper and personal between the two leaders.
WAR OR NO WAR
The million dollar question is , will both countries go to war?
Ugandan journalist Andrew Mwenda, who is privileged to be in close proximity with both leaders, has on several occasions insisted that both countries are going to fight it out on the full-scale, come what may.
In his writings, Mwenda says that he has tried to bring both leaders together. At one time he was photographed with both leaders on Museveni's farm in his home village of Rwakitura where it's believed the Ugandan leader even donated some cattle to his counterpart.
But, as soon the situation seemed to normalize, Mwenda wrote about troop movement on the western border.
Uganda has been quietly mobilizing to the extent that president Museveni bragged that ''if we mobilize you cannot survive''
Uganda's intense recruitment drive and the increase in defense expenditure has been interpreted by Kigali as a serious intention of war.
WAR FOR STRATEGIC REASONS
Some elites claim that Rwanda is mad at Uganda because of strategic reasons like 1; Uganda diverted the standard gauge railway from Kigali to juba, 2; Ugandan authorities reportedly blocked electricity from Ethiopia to Kigali 3; there is also the claim that Rwanda might interfere with the oil exploration in western Uganda through Congo.
But all those aforementioned issues notwithstanding, they don't constitute a reason for war because they can be ironed out through dialogue.
THE TRIVIALITIES
But some sections from Kigali have accused president Museveni of a superiority complex derived from his ethnic background believed to have been chwezi sijuyi what etc etc.
While Paul Kagame is believed be a proponent of MAKE-RWANDA-GREAT-AGAIN concept known as agaciro which seeks to rejuvenate the pride of Rwanda, blh , blah.
How can agaciro and a superiority complex lead to war? I find this to be nonsensical.
But the hatred between the two principals was demonstrated when president Museveni refused to give a direct handshake to president kagame at state house by opting for a touch than a handshake on the pretext that the hand was sick.
The next day the Ugandan leader was giving firm handshakes to some officials!
But the reality is that countries can go to war for nonsensical reasons. For instance Ethiopia and Eritrea fought for a rock, lol. Oh dear!
All indications are that there is a strong possibility for war if a justifiable spark off emerges.
Despite his involvement in many wars, president Museveni doesn't seem to have any more appetite for war.
Given the time he has spent in power, he probably regards war as a risky venture to his 32 year reign.
And he could be right given the fact that he was around when president Idi Amin provoked Tanzania to a war that brought an unexpected end to his regime in 1979.
He too must be waiting for enough provocation to counter attack the way president Nyerere did to president Amin. Nyerere bragged that Amin had given him usababu (reason) to get kicked out of power
Another interesting aspect of this conflict is the obvious consequence- that it will lead to the annihilation of one of the two protagonists-meaning that either president Kagame or Museveni will lose power in their respective countries.
With all this at play, you simply don't have to dream about any war between Uganda and Rwanda, at least for the time being.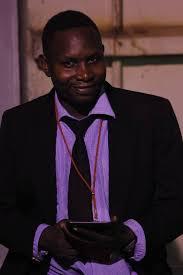 The Author Fred Daka Kamwada Is A Journalist And A Blogger [email protected]