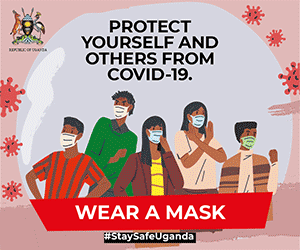 By Ronald Dennis Bukomba
In 2017, a man allegedly made numerous copies of DVD's of his ex-girlfriend performing sex and distributed them on random car windshields along with the woman's name, address and phone number. He was angry that the woman had broken off their relationship. The woman, who had not known the intimate acts had been recorded, began receiving visits and phone calls from strange men who took the video as a sexual proposition. Refer to CHESTERFIELD OBSERER (Apr. 25, 2007), http://www.chesterfieldobserver.com/news/2007-04-25/news/009.html).
Today, intimate photos are increasingly being distributed online, potentially reaching thousands, even millions of people, with a click of a mouse. The most recent victim in Uganda is Martha Kagimba a.k.a Martha Kay.
A person's nude photo can be uploaded to a website where thousands of people can view and repost it. In short order, the image appears prominently in a search of the victim's name. It can be emailed or otherwise exhibited to the victim's family, employers, co-workers and friends. The internet provides a staggering means of amplification, extending the reach of content in unimaginable ways.
Revenge pornography's serious consequences warrant its condemnation. Nonconsensual pornography raises the risk of offline stalking and physical attack. In a study of 1244 individuals, over 50% of victims reported that their naked photos appeared next to their full name and social profile.
Over 20% of the victims reported that their email addresses and telephone numbers appeared next to their naked photos. Posting naked images next to a person's information often encourages strangers to control the person offline. Many revenge porn victims worry that anonymous callers and emailers would follow up on their sexual demands in person.
Victims' fear can be profound. They do not feel free leaving their home. Jane for example, did not go to work for days after she discovered the postings. Victims struggle especially with anxiety and some suffer panic attacks. Anorexia nervosa and depression are common ailments for individuals who are harassed online.
Researchers have found that cyber harassment victims' anxiety grows more severe overtime. Victims have difficulty thinking positive thoughts and doing their work. According to a study conducted by the Cyber Civil Rights Initiative, over 80% of revenge porn victims experience severe emotional distress and anxiety.
The professional costs of revenge porn are steep. Because internet searches of victims' names prominently display their naked images or videos, many lose their jobs. Schools have terminated teachers whose naked pictures appeared online. A government agency ended a woman's employment after a co-worker circulated her nude photographs to colleagues (Lester v Minesota, No. C-04-3074 SI, 2006).
Victims may be unable to find work at all. Most employers rely on candidates' online reputation as an employment screen. According to a 2009 study commissioned by Microsoft, nearly 80% of employers consult search engines to collect intelligence on job applicants and about 70% of the time, they reject applicants due to their findings. Common reasons for not interviewing and hiring applicants include concerns about their lifestyle, inappropriate online comments and suitable photographs, videos and information about them.
Recruiters do not contact victims to see if they posted the nude photos themselves or if someone else did in violation of their trust. The simple but regrettable truth is that after consulting search engines, employers do not call revenge porn victims to schedule interviews or to extend offers. Employers do not want to hire individuals whose search research might reflect poorly on the employer.
To avoid further abuse, targeted individuals withdraw from online activities which can be costly in many respects. Closing down one's blog can mean a loss of income and other career opportunities. When victims shut down their profiles on social media platforms lime Facebook, LinkedIn and twitter they are saddled with low social media influence scores that can impair ability to obtain employment.
Companies like Klout measured people's online influence by looking at their number of social media followers, updates, likes, retweets and shares. Not uncommonly, employers refuse to hire individuals with low social media influence scores.
Revenge porn affects both men and women but empirical evidence has shown it primarily affects women and girls. In a study conducted by the Cyber Civil Rights Initiative, 90% of those victimized by revenge porn were female (Study conducted in 2013). Majority of Ugandans implicated under the Anti-Pornography Act are women. The figures are disturbing. But as a society, should stand together with victims and condemn revenge porn.
Ronald is a law student from the Islamic University In Uganda.
He can also be reached via email [email protected], or telephone number 0704329097.
Author Profile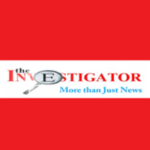 Uganda's First online News Paper. "More than Just News" Investigative, Informative, without Fear or Favor