Lite Opinion: Last week on the day (or there about), when athletics guru Halima Nakaayi jetted into the country, carrying some 'aid' of Shs218M into our drunk-stricken and staggering economy, a local musician, Remah Namakula was at her 'parents home', hosting her gynecologist-cum lover-fiancé, a one Dr. Hamza. She had picked Hamza after dropping her tear-endowed baby daddy Eddy Kenzo. We never disappointed our leaders who, by selfish hidden choice, fashioned our behavioral molder. No, how could we! We went for Rehmah-Hamza-Kenzo music.
Then another great entertainer in the name of a parent and religious leader, Sheik Nooh Muzaata joined in with his infamous deejaying (if not decaying) skills, leading 'all of us' onto the dancing floor, powered by the country's ever-eager loudest speakers made of media fiber. Have you ever danced without a resolve but just? Yes, this is what 'we' are certainly doing. Someone ought to stop and ask ourselves why! But we are dancing anyway… isn't it what everybody is doing after all!
As if it wasn't loud enough, some guys mixed it with jigs of a student whose only school he, or his parents wanted him to sit for his 'O' Levels exams was none but Namilyango. They even scooped deep into their pockets to hire lawyers for the cause.

The little I picked was that the student had committed some 'crimes' at Namilyango and management had struck the obligatory whip. Indefinite suspension. All wasn't lost anyway. Buddo Secondary had offered a place for him to do his exams, yes… the very ones he wanted to do from Namilyango, same questions set by UNEB, on same papers in color I guess, same sitting arrangement I trust, but only at a 'different' location, I am sure.
Unless I missed some vital spice into the entire story, I mean, what is the hullaballoo for? Are we talking of a guardian-less young man? Even then, whoever helped him with the Buddo alternative had solved the problem already! Was there a special arrangement for him in particular back at Namilyango! Well, let's dance, just like 'everyone' is dancing anyway.
And now, just this evening, we have been invaded on the floor, by dancers to another tribe of rhythm… the immunization tunes. After we are exhausted, we shall come back to do a postmortem on vital matters of national importance whose fate were decided while we were away… Dancing.
My humble request in all this is
One, we are 'all' parents who have swallowed our pride before, just for the sake of our kids' smile. I mean, bending a knee to the level of a crying child to stop their streaming eyes doesn't make one a kid in a real man's flesh. Let the media be awash with praises of your humility, just for once Sheik Muzaata. "Ani ku mmwe omwana gw'asaba ekyennyanja námuwa omusota," so says the Bible, literary meaning… "Who of you whose kid will asks them for fish and you instead give them a snake?" Man of God, do the needful already. Don't make the boy cry for what you have in abundance, yet at a cost of 'our' MBs.
Two, now you, the crying parents and or guardians to George William Eronda, please deliver the lad to the mighty Buddo SS already. And let the lawyers keep the legal rhythms going on with UNEB and/or Namilyango management. Counsel the boy properly such that 'we' are not attracted back here next year courtesy of his 'attractive' performance.
And lastly, let everyone pick their kids and trot to immunization centers. 'We' have no choice, for the providers of the same are soothing what they fed on 'our' unborn kids through us parents (this is just for the genius)… Marijuana couldn't have been declared an illicit drug in the first place if… it could co-exist with pharmaceuticals. Simanyi #ObaNtegeerekeka!
Author Profile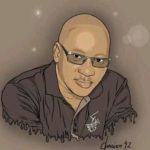 Stanley Ndawula is a two and a half decades' seasoned investigative journalist with a knack for serious crimes investigations and reporting. He's the Founding Editorial Director and CEO at The Investigator Publications (U) Limited