By Kenneth Joel Ndawula
It would be needless to say how we all look to set legacies, but reechoing it is paramount just for emphasis. One way or another, whatever we do is purposed for our remembrance. It doesn't matter whether one knows it or not; no one wants to be forgotten.
There are many ways of making legacies. I was once told that we do not die; we transcend to the next world. Whilst there, we get to look at what is left of us. I think that the simplest way of never being forgotten is leaving a mark on the earth. Such a simple thing to do! Yet, we don't all get to be remembered after we pass on.

I often love to ask my peers; who was the richest man in the seventh decade of the twentieth century? It should be no surprise that none of them knows; not even I know! However, when asked about Winston Churchill or Franklin D Roosevelt, a split-second answer affirming knowledge of their contributions is given. I then wonder, what was the net worth of Roosevelt and Churchill put together?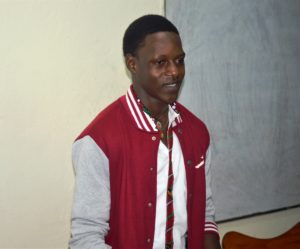 Legacies are not set by what we own, hold dear or believe. They are set by the marks left by what we do, at least I believe so! You do not need to move the earth to be remembered. In one of Macklemore's lyrics from the Gemini album, he says, or rather rhymes, "I heard you die twice; the first time is when you're buried, the second is the last time someone mentions your name". You only need to do something that will have your name live on for centuries.
After existing since 1993 and being one of the best Universities in the country, Uganda Martyrs University enrolled its pioneer class of law this year. A few weeks back, while attending an Accountability conference at Speke Resort Munyonyo, I told a gentleman from the National Planning Authority (NPA) that I am a student of Uganda Martyrs University. He mused at this for close to a minute before asking, "Which one is that?". So, for avoidance of doubt, Uganda Martyrs University is what many know as 'Nkozi University'.
A common thread of schools of law is a Law Society. Thus, on the 28th of November this year, the students of law at Uganda Martyrs held a meeting wherein they enacted their constitution and elected members of the executive committee. The soon to officially be Uganda Martyrs University Law Society (UMULS), is currently composed of no more than 32 vigilant young aspiring students of law.
Their constitution was drafted by a committee chosen by the students from amongst themselves. This they dubbed the Advisory Committee. As the society continues, this committee will have the role akin to that of the Inspector General of Government as well as the First Parliamentary Council. This committee also conducted the elections that put the members of the committee in their offices.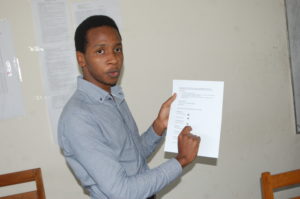 This is symbolic for a foundation laid for what has the potential to be another of the best law students' associations. Currently, the most recognized schools of law are those of Makerere and Uganda Christian University. Perhaps Uganda Martyrs University, given its reputation, will add another to those schools of law with an undisputable quality.
The society is yet to officially register with the University. Nevertheless, it can be established that the future is bright. One of its major goals is to combat ignorance of the law in the community. We understand the law isn't written for the layman. Therefore, there are some citizens who break the law out of ignorance rather than being rebellious to it. These youthful souls hope that in time, through the platform that this society shall provide, the Ugandan community will be safe from the harshness of law for their lack of understanding regarding its provisions.
How often do we stop to think about what all our efforts will translate into? Not many people get the opportunity to establish something that may stand for decades or even centuries. However, when such an opportunity comes around, one ought not to take it lightly.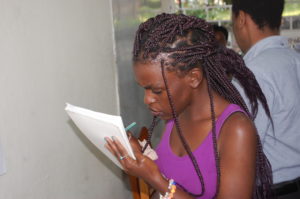 In a speech before commencing the enactment of the constitution and elections, yours truly as the chairman of the Advisory Committee, urged colleagues to handle this newborn society with care. "Ten years down the road, we would look back at this and say, 'we started this!'" I observed. Perhaps I may have sold it short! In the safe hands of the Catholic founded institution, the faculty of law shall survive for ages; as will the society.
The first President, Mr. Ssemuyaba Arthur, in his incredibly precise victory speech, promised to diligently work towards upholding the law of the society and ensuring its prosperous existence. There is still a long road ahead and no oblivion of the fact that Rome wasn't built in a day. Nevertheless, the start signifies a strong future.
Author Profile
Uganda's First online News Paper. "More than Just News" Investigative, Informative, without Fear or Favor