KAMPALA, Uganda: A dark cloud has engulfed former Chief Marketer of Tororo Cement Company Ltd, Mr. Alok Kala after his former bosses succumbed to investigations leading their image into potential human trafficking related felonies, The Investigator exclusively report.
For starters, Alok is hitherto among the top managers at the cement production facility and whose image, he reportedly used to traffic persons to different parts of the world, America inclusive. It all started when the American Embassy sought to crosscheck and verify a group of persons that were destined to America on Tororo Cement recommendation.
After Kala's staff at Naguru based Kampala Industries and Infrastructure Development Ltd failed to answer the calls, the Embassy directly called Tororo Cement management which disowned any such transaction. Fearing for their image, the Tororo Cement Management surrendered Alok to police, opening the Pandora box onto his face in the process, and hence the story.

With this development, Alok had no option left before his bosses but his indefinite termination. He however, reportedly left the company with soiled hands as it was further discovered that sending lists of travelers to American Embassy had been going on for a long time. This degenerated into an investigation which has unearthed that actually hundreds had left the country through this fraudulent means and many have since not returned home.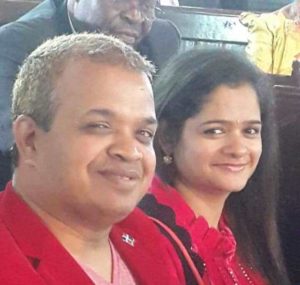 When contacted, Uganda Police Force Spokesman Fred Enanga confirmed existence of a General Inquiry File vide number GEF 183/19 of CID Headquarters. He however said he was yet to get the full details. We however understand that preliminary investigations unveiled a racket whose day to day transactions were manned by a one Barbara Tereka.
Records at police indicate that both Alok and Tereka are both out on police bond. We have since gathered that Alok was stood surety by a one Patel Yogesh, a former Tororo Cement staffer who was fired upon theft charges. His case is well registered with Tororo Police, the Investigator gathered. We have further collected that the same Yogesh is again another suspect of threatening violence whose case particulars are as well registered with Namagunga Police Post.
According to records at Namagunga police, Yogesh threatened to shoot a neighbor, one Salongo Musanje and his shamba boy Max Okello over a brawl arising from alleged maize theft. "He threatened to shoot us even after it was proven their alleged stolen maize was not in my stores," Salongo Musanje said, adding that his staff even absconded work over the threats.
Human trafficking case details
Information has it that actually, Kala still deals in the vice through his Kampala Industries and Infrastructure Development Company whose warehouses are located at Wattuba along Bombo road. He mostly sales his trade in Middle East. We have impeccably established that his Company is not accredited by the Government as a labour export Company.
Disguised as salt dealers, the Investigator, in company of two other investigative journalists, NEMA, UNBS and UERA spies on Wednesday last week visited the factory on a fact-finding mission. We gathered that the main activity on the face is chicken feeds production. However, on engaging one of the Indian lower staff, we managed to contact on phone, a one Alfonse, the Kampala Salt chief marketer.
"We have salt in all volumes, I have instructed that gentleman to give you samples." he said. Moving around, we realized we were being grazed by roving eyes of suspicious workers. A glance inside unveiled a group of Indians upstairs who looked every inch suspicious of any strangers. They literally locked themselves inside immediately they realized one of us had seen them.
This is the place where insiders revealed, Alok keep the slavery-destined young girls whom he disguise as workers. "They are inside there packaging the salt," our source informed us. We were however able to see only three girls entering the jealously managed entrance at the extreme right end of the warehouses. Further this very end, tens of trucks are busy filling the swamp with soil, getting rid of the wetland, possibly for extension of the factory.
Back to human trafficking, reports are rife that Alok has trafficked many girls to Middle East countries many of whose parents have no idea of their whereabouts and actually some are reported to have died at the hands of their buyers. Most of such girls have before their demise, released audios which normally go viral on social media but with little or no help as their routes to slavery are not known by government but callous human traffickers like Alok's company.
About Alok Kala's Companies
Investigations have gathered that Alok keeps changing his companies' identity from time to time. Sometimes he does it to evade taxes and in other instances, to avoid impending investigations against them. For instance, Kampala Industries and Infrastructure Development replaced Amba Company which was three years ago faced with investigations into among others, wetlands degradation.
Most of the staff of the defunct Amba Company are to date out on police bonds, at least to go by documents before investigators. Details gathered from URA about how Amba changed identity and why, are appalling but this is for another story.
He as well make such changes to divert his 'creditors' and or potential victims. For example, impeccable sources in Tororo Cement informs us how Kala left the factory after collecting advance payments from cement dealers who include among others Hardware World, Muto Hardware, Balya Hardware, Build Max, HS Hardware Wakiso, and Kiwa Hardware, all to a tune of close to USD2.5M.
Insiders inform us how efforts by his employers to recover the money are yet futile. He had supposedly promised to surrender some of the properties he accumulated using the fraudulently advanced money but he later turned around against his own word. Among such properties include apartments/office space in Naguru, near The Surgery Hospital which is mid-way construction, the factory land in Namagunga, the warehouses along Bombo road, apartments on Entebbe road, land in Mbarara, Lugazi and farmlands around the country.
When it comes to mint money, Mr. Alok Ramresh Kala doesn't spare even his wife's safety. The distinguished Ugandan citizen tycoon has leased all his companies to his Indian wife, Alok Bulbul Kala. The typical housewife is the Director of Kala's companies but if investigations into his person are to yield results, the wife is subjected to explain the source of income through which she becomes one of the big investors in a foreign country where her day-to-day occupation is but house-wifely.
But does this arrangement put Alok in the comfort zone? The answer is, unfortunately, No. Mr. Alok's Ugandan citizenship has not only been questioned and left at that. He is being investigated over strong allegations that just like his, he also have helped many foreigners to not only secure working permits fraudulently but citizenships with passports as well.
He reportedly started this practice way back at Tororo Cement where, he would connive with individual policemen and immigration officers to acquire nationality documents for his 'clients'. Investigators supposedly facilitated by his 'creditors' and some 'foes' at his former workplace on sides, are in high gears to have him and others implicated on several tribes of fraud, forgery, and false declarations among others.
To date, Alok is reported to be in business of ferrying in foreigners and helping them to acquire these documents. Investigators believe that even the group of Indians who locked themselves upstairs at the factory on Wednesday are some of such illegal migrants whose work permits are being fraudulently processed. "There is a lot being done at Wattuba beyond chicken feeds," observed an Investigator.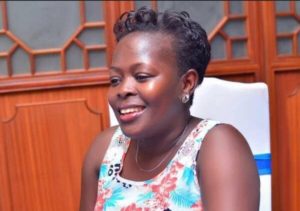 Whereas his accusers claim Alok compromised police with some tens of Million shillings to suffocate investigations, the same have attracted the attention of other government institutions like URA, NEEMA, UNBS and UERA, the organization mandated to evaluate and oversee labour export companies. This development is not only likely to have Alok end up deported but his wife languishing in Luzira coolers as well.
Contraband Salt Dealings
Kala is also in salt processing at his factory in Namagunga, Buikwe District along Jinja Road. His salt, Kampala Salt has been disqualified for distribution by UNBS all the times he has tried to have it passed but the same is still on the stalls and available information is that he still has plenty of it in his warehouses, ready and set to be released onto the market.
He is alleged to have insiders in UNBS who acts as his godfathers at the risk of Ugandans' lives. But with the fresh investigations, this won't take long. The samples picked from his factory indicate that the salt is not imported as claimed but processed here in Uganda. Some of the packs have expiry dates and others don't. "It is one thing importing the salt but completely a different story distributing it," observed one of the investigators insinuating the investigations are healthy.
Whereas they have the support of the Namagunga B local Chairman Steven Odongo, the same is lacking from the residents in the neighborhood. The latest is that the locals have petitioned NEMA to pronounce itself on whether a salt factory is suitable for the neighborhood. "We have so far established that they (Kampala Salt) have no proper documents and with no Environmental Impact Assessment report," an opinion leader told the investigators upon their visit on Wednesday morning.
Efforts to have an interview with Alok for verification of these allegations were futile as he said he was too busy in meetings. We found similar itches with Tereka and Yogesh as their known phones were unreachable. Watch this space…