In reference to President Museveni's government, I was told that a nail hammered into anything can only be ejected by a hammer. There is a major complexity regarding the Ugandan philosophy of politics. Without formidable opposition, we have had one president for close to four decades.
Though there is excitement about Hon. Robert Kyagulanyi Ssentamu aka Bobi Wine's People Power, it's lost on me. Historically, apart from Obote in 1962, all leaders have taken reins by force of arms, or under other questionable circumstances. What assurance is there that Kyagulanyi is a stronger opponent than Dr. Warren Kizza Besigye was? Why the certainty that Kyagulanyi is the golden goose that Museveni was in 1986?
Charles Rwomushana, a political analyst, has a philosophy that interested me. The philosophy, based majorly on the traditional history of the political personas, is intricate. Nevertheless, one thing that I took note of is what he called the consciousness. By this he meant the awareness that one has of the value for anything; in this case, the traditional political history and modern-day political components of Uganda. When explaining Museveni's Historical Trek, Mr. Rwomushana related it to the trek of the pilgrims to Namugongo. That relation isn't without flaw, but I'd rather focus on the relevance of it. The two have this in common; both Museveni and the pilgrims understand the value of their trek.

It is this ability to understand the value innate of what one is doing that strengthens the foundation of its contagion. Kyagulanyi's People Power has this weakness; his following doesn't understand the strength of the people power concept. This philosophy, similar to the South African Amandia Awethu, is built on a mutual understanding, between the leader and the led, of the power that lies within them. This was clear in the ANC when Mandela led the struggle against the apartheid regime.
With People Power, there's a notable difference! The ANC supporters were able to face live ammunition when in support of their cause. This is unlike the People Power supporters. Yesterday, chaos ensued after the police prevented Kyagulanyi's open ground consultation in Gayaza. The People Power supporters in Kyagulanyi's constituency could not brave the tear gas in support of their cause. It is understandable, we, Ugandans are too comfortable to risk much. In fact, we were once branded as cowards!
Personally, the mere sight of armed uniformed men doing nothing is all it would take for me to run off. Perhaps I am the biggest coward of all! But my point is this, we youths are energetic and hot-blooded – if the reason for my radicalism is a cause I fully understand and truly believe in, I would be willing to take a bullet right between my eyes! That's a fact!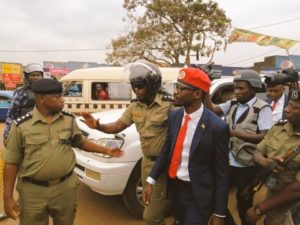 Mr. Rwomushana used this incident to conveniently make his case. People Power supporters are not conscious of the base element that is existent in the pressure group's name. It isn't about chanting 'power to the people', it is more grounded when the supporters are willing to lose even their lives for the philosophy.
There is no need to block roads and throw bricks at the citizens who brave the chaos and head to work. The message is then lost with a bunch of wanton man-babies unable to comprehend the nature of what they fight for. I'd love to support Kyagulanyi's stand for difference; but not if the majority who support the same are so incapable of comprehension to understand the philosophy of People Power.
Essentially, Kyagulanyi's opposition is weakened by the fact that many of his supporters don't understand the gravity of what he stands for, let alone the complexity of Uganda's political philosophy! Perhaps, the latter is something that even Kyagulanyi himself does not understand!
This is the other side of Mr. Rwomushana's philosophy. The people in power understand politics differently from how many of us do. Museveni created a dynasty akin to the Chwezi's which fell centuries ago. In fact, he believes that this is a continuation of that fallen dynasty. Museveni is preparing Uganda for the 'bazukulu' to carry on their reign once he is gone. Thus, the reason for Museveni's long stay in power is not greed but rather Uganda being a modern-day dynasty. Crazy, right? Not so much as it may seem.
When I read the political history of Uganda, I think of how this country would be better under a federal system. Don't throw your hands up just yet! The challenge to this system is that the colonial government created a great imbalance within the kingdoms that existed in 1894. This government made Buganda the Centre of excellence at the expense of the other kingdoms at the time.
The Ganda-Anglo friendship was driven by mostly political interests on either side. I'll avoid the details! Nonetheless, the result of this was a Uganda which was run in Buganda. This inequality and Buganda's special status lingered over Uganda's progress. This factor, inter alia, birthed the 1953 and 1966 crises. The colonial policies made sure of the fact that Uganda could never succeed as a federal state.
Yet, we are still a traditional and cultural society that is caught between the western philosophy of governance and the difference in tradition. In my minimally informed opinion, Uganda may never have proper democratic governance because of this fact. You see, not even England, a constitutional monarch, has to worry about traditional differences when initiating political policies. Therefore, our tendency to ignore the fact that Uganda is sub-divided into various kingdoms, albeit weak and some barely in force, is a major factor for the death of democracy in this country.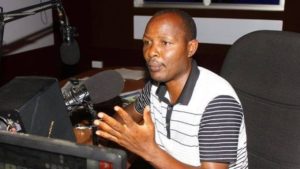 Museveni is king disguised as a president and all those who truly understand Uganda's political philosophy know this. After him, we may in fact have another who will be of similar descent. Not a single informed Ugandan will deny the fact that the first Family has set its roots in the country with numerous economic interests and investments. This is coupled with a government in which the top officials are shockingly closely inter-related. In this, I see the makings of a monarchy of some sorts; but not a dynasty per se.
With all this in play, I frankly cannot claim to believe that Kyagulanyi has favorable chances of taking power. Even so, if he, by some miracle did take power, there would be so many forces fighting against him. We could claim that we have the constitution which places power in the people, courtesy of Article 1.
Let's face it! This constitution has been amended four or so times; twice, it has been to favor the incumbent. The practice of democracy per this constitution has been made so difficult. You see, technically, power lies in the Parliament; courtesy of Article 1(4). The will of the people being exercised 'through' their representatives means that the representatives' choices are the people's and therefore, they are the sovereign choices.
The ruling party takes majority seats in Parliament. This translates (rather roughly than accurately) into at least 9 of 10 NRM policies being passed by Parliament. Even though there are NRM members who may not support the policies, you cannot rely on opposition to always come through against them. These being NRM, FDC or other Party's policies rather than people's, is it really the people who are sovereign?
Mr. Rwomushana, a member of the CA which drafted the constitution of '95, contends that if Kyagulanyi wants to take power from Museveni, he should first acquaint himself with both the history of traditional politics and the workings of politics today. Truly, it would be naïve to think that it is elections that give us our leaders!
Therefore, much as there is a possibility for someone other than a Museveni or one of similar descent taking reins, it would be difficult. Many of us either are ignorant of the true nature of Uganda's political philosophy or those who aren't, choose to disregard it. We seem to think of Mbabazi, Muntu and the like as being capable opponents. What am I saying anyway, it seems that now Mbabazi is back to the 'Kyoto'!
Author Profile
Joel Kenneth Ndawula is a Student of Law at Uganda Martyrs University Nkozi. He is an inspired writer, the editor and author here; a blogger of sorts.