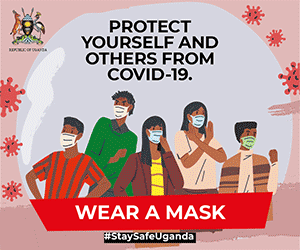 On the 20th of February this year, the Daily Monitor published a story titled "Uganda's public debt hits 48.91 trillion". In the preceding story, the author goes ahead to break down the figure; 31.53 trillion external debt and 17.38 trillion domestic debt. This is appalling to say the least!
This figure also means that every Ugandan has a 1 million shillings debt, at least according to the 2020 debt per capita. Uganda also ranks an enviable 13th in debt per capita out of 186 countries according to the International Monetary Fund (IMF), one of Uganda's most generous creditors.
But, what exactly do these figures mean from a spiritual context? God – immaterial of one's theological standing – is a Being of principles. This applies to the traditional believers as well.
Our benevolent donors have learned one thing; which is principles and how they work. Once you enter into an agreement with someone, there must be a subordinate, one who chooses to lose something in order to gain another.
Indeed, as the old adage goes; "if two people agree, one is definitely not thinking". Insulting as it may appear – that's the nature of agreements and, or, contracts. For purposes of this article, the bible will be the main reference.
"He who is gracious and lends a hand to the poor lends to the LORD, and the LORD will repay him for his good deed" (Proverbs, 19:17 Amp). This particular verse in the old testament is laden with meaning; the giver (IMF, WORLD BANK, Africa Development bank (ADB), USA, EUROPE, CHINA, et cetera) is in for payment from the LORD. Yet, we keep wondering why these countries are richer than us.
But, what of the receiver, herein called poor – the "debtor". Proverbs 22:7 makes it even more interesting; "the rich rules over the poor, And the borrower is servant to the lender". This goes a long way in explaining why we refer to the USA, for example, as a superpower and why, when they cough or sneeze, we catch flu. We are in bondage and servitude; God knows it too!
In her book titled "DEAD AID", Dambisa Moyo makes a feisty case against aid and borrowing. She focuses mainly on the economics to explain why, even when, for example, Uganda's budget is fully financed by aid, the country will NEVER graduate from poverty.
Yet, our creditors seem to have a voracious itch to give more aid; as itchy as our leaders'  desire to receive it. They – our leaders and creditors – understand these principles but are deliberately trading our country for short term gains. A close look at all the infrastructure and projects financed by aid will make one realise that these monies end up in a few peoples purses.
Winston Churchill bestowed upon this country the title of 'The Pearl of Africa'. How can the Pearl of Africa be so indebted; to as much as 50% of its GDP? Principles!
How did our current creditors have so much belief in us and at what point did they think otherwise? Psalms 37: 21; "the wicked borrows and does not pay back, but the righteous is gracious and kind and gives". When did Europe and its ilk become so righteous, that they give to us, the wicked, at will.
We have become so used to aid that we need to borrow even to pay our civil service. We borrow to pay previous debt – the vicious cycle of debt – how pathetic! How disastrous!
Another local newspaper emphasized that Uganda's public debt had increased by 20.5% in the last year, that is, from shs46.2 trillion in June last year to shs56.5 trillion in June this year. This means Uganda has been borrowing shs27 billion daily on average. This rapacious demand for debt is not helped by the fact that one of our key creditors (the World Bank) has its offices permanently stationed here, they are a taxi away.
2 Corinthians 9:7 (Amp) "let each one give (thoughtfully and with purpose) just as he has decided in his heart…". These creditors couldn't have opened offices here accidentally; the results are manifest even spiritually.
Indeed, as Dambisa Moyo stated, aid, in whichever form, doesn't work; particularly for Africa. It is basically an "entanglement"! Debt servicing has been taking the biggest portion of Uganda's national budget for the last four years. This year is no exception as 29%(13 trillion) of the total budget of 45.5 trillion was allocated to debt repayment.
The catch is that we are borrowing for consumption and recurrent expenditures. Who is consuming this money? Over 80% of the world's population had access to only 6% of the world's resources (with all indigenous Ugandans falling in that bracket) seven years ago. This hasn't changed for the better. In fact, due to covid-19 and other factors such as corruption at pandemic levels, the gap is certainly wider now.
How then do we solve the debt problem as a Nation?
"The wicked borrows and does not pay back, But the righteous is gracious and kind and gives", Psalms 37:21 (Amp).
The first step to solving the debt problem is clearing the debts. This should not end on paper; we ought to pay back in reality. There should be a system to check and monitor the progress lest the money ends up in a few individuals' pockets while we continue being indebted.
Secondly, if – and I mean if – our leaders are true to self (I doubt they are), they should embark on debt renegotiation. This works especially on those debts whose payback period is nigh.  Let us sit down with our creditors and agree on better debt financing strategies that don't suffocate our economy. The disadvantage here is that the same people who originally negotiated for these debts will also do the renegotiation.
I will therefore discuss corruption and financial management next. Uganda is richly blessed, no doubt, and yet our largest export (cash crop) is corruption. This "pandemic", which is now certainly part of our National Development Plan, is at untenable levels. It has become a Forex exchange tool.
A big chunk of debt is stolen, the stories make it in the front-pages, the culprits are remunerated with top government positions for being protagonists in this heist. Those responsible with going after them soon realize it's a way of life and soon make for themselves sized plates to partake of the national cake.
Let us therefore, create room for local investors to thrive. Add value to our products so as to improve our export–import ratio. It's no rocket science that the tax base will naturally widen. When this is done, it will make corruption expensive.
"The rich rule over the poor, and the borrower is slave to the lender"; Prov. 22:7 (NIV). The bottom line therefore, is that when we borrow we become slaves, and our masters know this, and God knows this. This explains why many abhorrent bills that are in public interest never see the president's signature.
Our masters are not happy, so they push us in a corner, and because we are indebted we have no choice. We need to be a little wiser. Debt and aid are without doubt more than money; we trade the very soul that is the Pearl of Africa!
Author Profile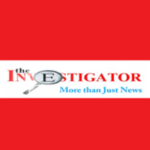 Uganda's First online News Paper. "More than Just News" Investigative, Informative, without Fear or Favor