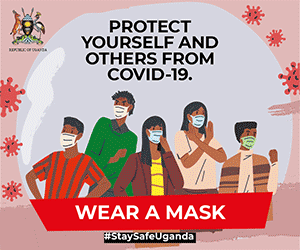 KAMPALA, Uganda: A top city Bank last week got clamped onto Meera Investments Limited proprietor, tycoon Sudhir Ruparelia's USD5M which was wired into one of his Accounts by yet to be identified senders, the Investigator exclusively report.
Credible reports yet to be verified indicate how this development could have been prompted by the Financial Intelligence Authority (FIA) alert to the Bank. However, theories show the money was sent by three gentlemen, whose questionable dealing with Sudhir is souring by day and hence would want their dimes back.
"We shall be equipped with the details on Tuesday and that's when we can go on record. By look of things, he (Sudhir) seem to have wanted to take the whole amount yet to them, he's 'entitled' to around USD1.5M. But these could be diversionary stories since even the source is still indefinite," our impeccable source from one of the involved parties intimated. We leave this as a developing story.
This incident came on the heels of the arrest on Thursday, of Dr. Lawrence Muganga, the Vice Chancellor for Sudhir's academic facility, Victoria University. Released on Friday, the UPDF Spokesperson Brig. Flavia Byekwaso confirmed how Muganga is under investigation over espionage and illegal stay in the Country.
As obviously expected, Muganga's release attracted a heavily sponsored hype on social media by none but yours truly Dr. Sudhir's agents. For a bond release to be celebrated like an acquittal is a stance whose connotations can only be construed by only crime legendries and not the ordinary mind. Well, details in this case are larger than what meets the eye and, it is indeed a story for another day.
If it's true one of Sudhir's confidants in Muganga is accused of espionage, where does this gesture leave the former? Well, the only story close to this and where Sudhir is directly involved happened shortly before the closure of his Crane Bank Limited. And this very tier has been and still is, key on President Museveni's to-do priority list to date.
The Story
Shortly before instituting the Crane Bank audit investigations whose findings resulted into the forensic report which is lately famous in these pages, the Country's Internal Security Organization had gathered how Dr. Sudhir had reportedly, through one of his companies, transferred USD15M to a country whose relations with Kampala are deeply maimed.
Trust President Museveni for keeping potential criminal cases in the oven for years, letting the would-be culprits living larger and at large, the son of Kaguta told his intelligence 'handlers' to take time and manage the [Sudhir] findings, process by process (in his words; "deal with it accordingly"). For the knowledgeable of his tone, Museveni's use of the word 'accordingly' harbor volumes of directives.
With such simple a statement, the Commander in Chief had directed for thorough investigations into the person of Sudhir, his dealings and activities carried out in and around his financial-related companies. Preliminary findings had it that at the time of the USD15M transaction, Crane Bank was left with less than 13Bn, a figure which is by law, too low compared to the required capital of UGX25Bn to run a financial institution in the Banana Republic.
"Now you can proceed and share your results with the Central Bank," the President reportedly directed. This led to the Bank of Uganda-sanctioned external audit of Crane Bank. Our ardent readers are privy of the story on this website, of how the Central Bank tricked the good honorary doctor into the thorough audit of CBL, with a proposal of listing him for Stock Exchange as a bait.
What came out is the now popular forensic report after which, one evening on a weekend, President Museveni summoned Sudhir at his official den in Entebbe. "I know everything and the reason you're here is for you to tell what I already know," the supposedly calm son of Late Amos Kaguta lightheartedly started the 'meeting' (or something close to such.)
While Sudhir kept denying and swearing upon the living God and departed ancestors of his Dalit dynasty back in India, M7 kept sipping on his coffee, ogling at him with gross dissatisfaction written all over his face. He finally took his trademark deep breadth and told Sudhir how, even with all the false elucidations and denials he forwarded right to his face, no amount of the same would save his drowning business in Crane Bank.
The sour Olive Branch
In this meeting whose other attendees we are not at ease to mention, Museveni made it clear to Sudhir that he was not, and will never be convinced to the contrary, of his findings against him (Sudhir). However, known for his parental guidance, Museveni never left Sudhir to walk away without an option. He extended him an olive branch onto only which, his CBL would either cling or slip into eternal depose.
"I am giving you only two options," Museveni reportedly started as Sudhir blinked behind his glasses and lightly shifted into his seat to attentively listen to the First Citizen, President, Commander in Chief and, Person of Last Resort. Without mincing his words, Museveni looked straight into Sudhir's eyes and told him to choose either New Vision and or NSSF, into either, he must allot 51% of his 100% shares in CBL.
Sudhir reportedly looked blankly at Museveni. He tried and fought to talk but was betrayed by his defiant tongue which kept waggling inside his cheeks before he suddenly rose to leave. Museveni just looked on as his 'visitor' staggered away, cursing in tongues and talking small things he himself couldn't hear. That was the last encounter both men had to date.
Back on the road to Kampala, the heavily incensed tycoon called one of President Museveni's lady handlers and bitterly lamented. Reason? She had all along remained loyal to him but she kept Museveni's CBL investigations and findings to her chest! He henceforth fell out with her and her attempts to join Parliament latter were suppressed by the negative forces that followed this fall-out.
But that call to the lady wasn't a thing at all. The man in white linen did not wait to reach home or his office. He made a 'dangerous' call across the border and explained to the receiver, everything as happened in the meeting, not expecting any third party listener! Poor guy, the President was made to listen into the call. And alas! Your guess is no different from ours! Watch this space…
Author Profile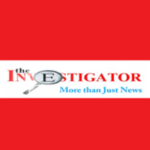 Uganda's First online News Paper. "More than Just News" Investigative, Informative, without Fear or Favor