Singer David Lutalo over the weekend nearly failed to perform at a show in London, United Kingdom, after he was smitten and crestfallen by a bizarre dressed lady.
The singer was due to perform at the 'Ekintabuli ky`oMuziki' at the Royal Regency last weekend, alongside other artistes including John Blaq, Winnie Nwagi and Pallaso , who kicked off the performances.
Lutalo, who seemed to be wearily in an emotional trivially, caused by the lady's scantly dress that left 80 percent of her succulent inner thigh exposed, shocked all and sundry, when he went on bended knee and sheepishly started exploring the area.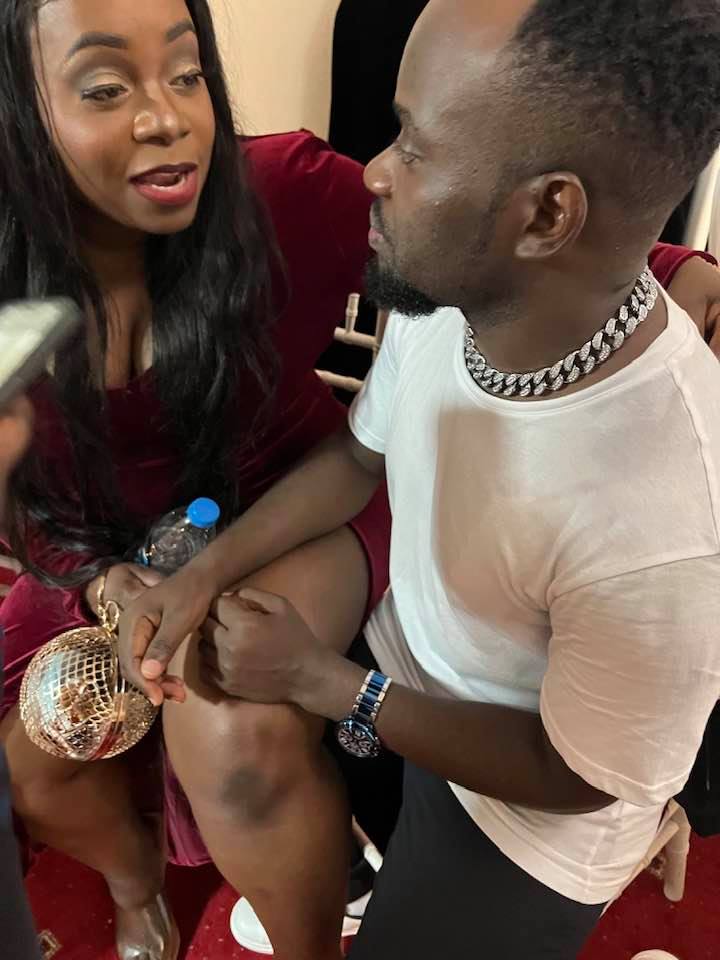 The 'Eat Zote' crooner seemed to have been entrenched in his own romantic illusion world as many a revelers used to such dress codes looked on in awe at his fashion shock.
According to our pry at the spot, it took the intervention of one of the organizers to come and remind him, that he was due to perform next, and needed to head back stage and prepare for the same.
When Lutalo hit the stage, he put up a spirited performance that he occasionally dedicated to the lady in red. However, his continued conquest on the night was dealt a huge blow, after a gentleman who seemed to be very close to the lady appeared and took over her auspices.