Today (Friday) morning the exited Dr. Sudhir Ruparelia agents released and circulated stories of how Architect Peter Kamya`s case against Sudhir, Equity Bank and others is at stake after it emerged that his lawyers allegedly filed the same without paying the required Court fees!
The case which Sudhir`s lawyers of Walusimbi & Co. Advocates are striving prevent from proceeding, is slated for hearing on December 13th 2021 before Justice Stephen Mubiru. However, synonymous of him, Sudhir wants to stop it on a technicality, by claiming that Kamya filed them illegally, without paying filing fees.
"One of the issues arising therein is that the plaintiffs in the head suit have continuously filed multiple and incessant suits touching the same subject matter while evading payment of the right Court filing fees," reads in part, Walusimbi`s letter to the High Court Registrar at the Commercial Division.

They further argue that whereas Kamya indeed paid filling fees of approximately UGX1M, the same do not rhyme with the value of the properties in review which is USD23,000,000. They then proceed to pray to the Registrar to prevail over the Trial Judge in a view of Court action before the commencement of the hearing.
However, Kamya`s lawyers of Muwema and Company Advocates, in the same breath replied to the letter, with an educational reminder to their fellow learned colleagues, retorting how their case doesn`t involve monies but utter prayers for declarations. "The claims raised in the said letter with regard to alleged nonpayment or under payment of filing fees are devoid of any legal substance."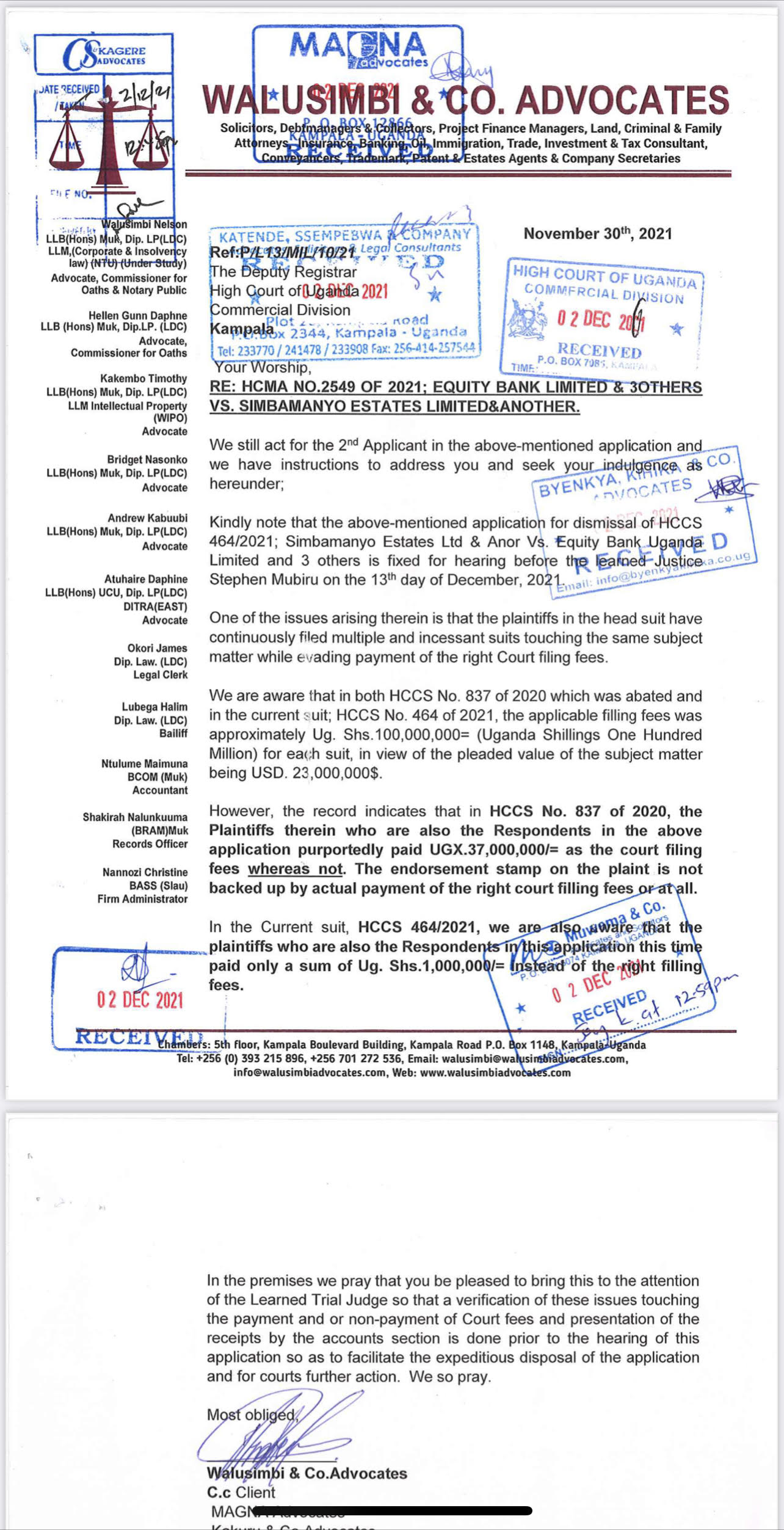 The case before Court seeks a consequential order for the cancellation of Sudhir`s Meera Investments Limited`s registration of the suit properties. It further seeks an order to revert the same properties back to Kamya`s name. "The suit also seeks general damages to be assessed for loss of business and goodwill which was occasioned by the conversion and unlawful takeover of our client`s suit properties and business."
An independent legal mind contacted by this website offered that in such a case which doesn`t involve demand for money but declarations, the lowest amount required is only UGX3000. However, in the case of the suit under review, the money can be raised to a tune of around UGX1M.
"In case Court finds that the plaintiffs fees were lower than required, unless there`s an underhand effort, Court only advises them to top up but it's not a big issue to affect the main suit," explained our legal expert. He wondered why Sudhir`s lawyers would want to win the case on a technicality if they indeed believe they have a good case.
Indeed, in their letter, the Muwemas submit that in a situation where the value of the subject matter is not readily established, Item 75, Schedule one of the Judicature Rules provide for payment filing fees at a minimum of UGX3000. "In that respect therefore, the assessment by Court and our subsequent payment of Shs. 1000000 as filing fees for the suit as directed by Court was within the legal limits."
Muwemas concludes that in the considered view, "the Applicants who are fond of raising flimsy objections to obscure the course of justice, are yet again trying to divert the Court from hearing the merits of the suit… We accordingly pray that Court be pleased to disregard the Applicants` claims."
Author Profile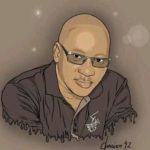 Stanley Ndawula is a two and a half decades' seasoned investigative journalist with a knack for serious crimes investigations and reporting. He's the Founding Editorial Director and CEO at The Investigator Publications (U) Limited