His Royal Highness the Kamuswaga of Kooki, Apollo Isansha Kabumbuli Lwampanja II, yesterday (Thursday) returned home from California, USA. Also known as the `Entatembwa, and the Peaceful Leopard of Kooki,` the Kamuswaga, for the very first time strongly insinuated on the much-said impasse between Kooki and Buganda Kingdom, The Investigator`s Joan Atuhwera reports.
Clad in a grey suit, with the jacket leaning well down a glittery black sweater beneath, Kamuswaga, touched Uganda soils at exactly 2Pm aboard Arab Emirates. He was ushered into the VIP lounge where, he was received by his Officials led by the First Deputy Premier, Owek. Owek Haruna Mwanje. Other officials included ministers Christine Ssegawa of Omugo Affairs, Hajjat Amina of Protocol, and Stanley Ndawula, of Information, also Kooki official Spokesman. A two-year-old Nicole Beatrice Nsubuga, presented a bouquet of flowers to HRH the Kamuswaga before he jumped into his waiting official swanky machine off the Airport.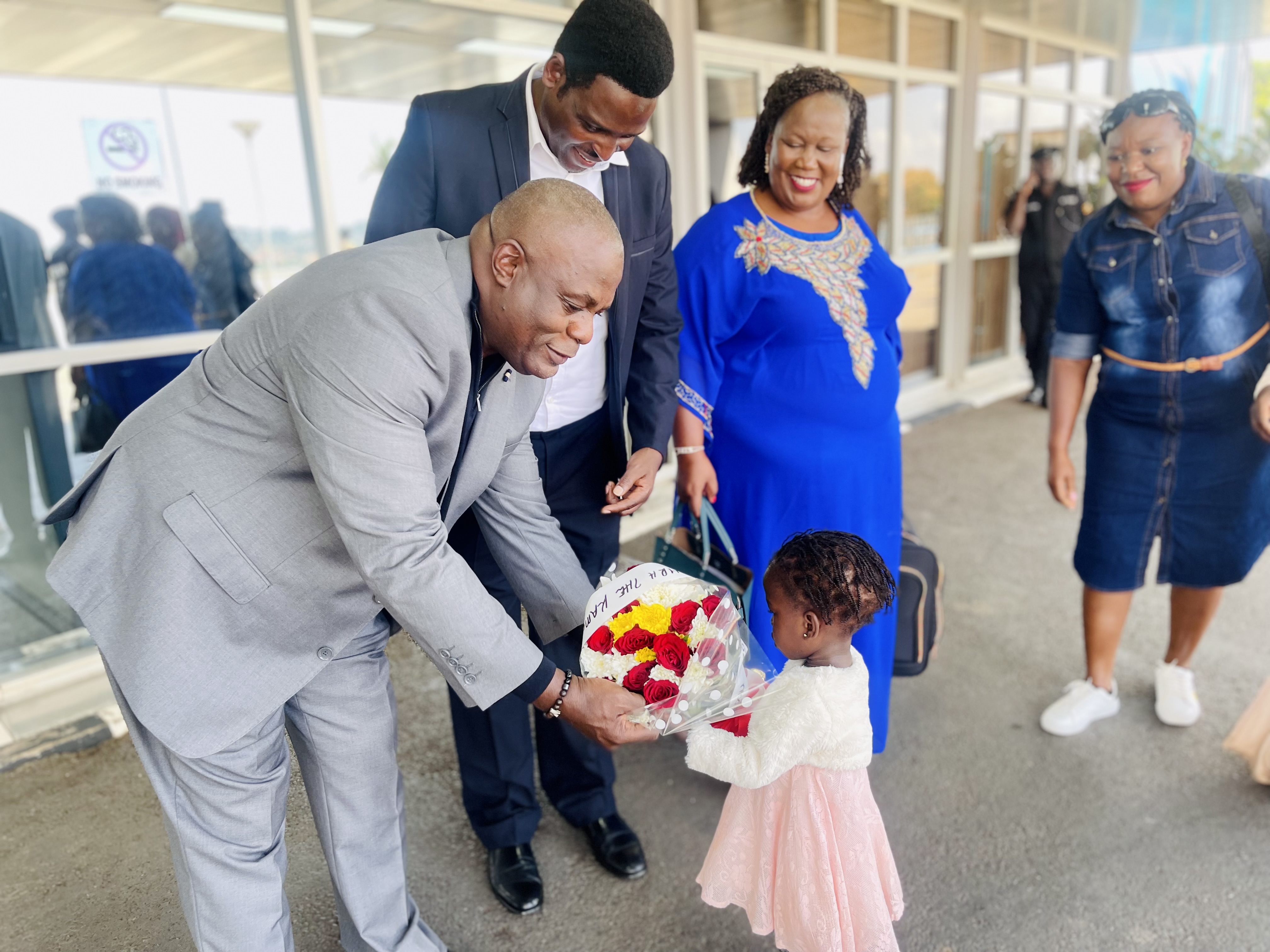 During his ten-day sojourn under the auspices of the African Focus Inc (AFI), the Kamuswaga was the chief guest at the Africa Birthright Celebration, known as African Ancestry Family Induction ceremony. This promotes, inspire and encourage people of African descent to share their heritage, culture, economic growth, and political fortune with their cousins in the Diaspora. The convention was held at the Renaissance Hotel Resort, Los Angeles in California.

The ceremony featured 35 African American families from Cameroon, Ghana, Nigeria, Zambia, Uganda, Tanzania, Senegal, Ethiopia and Sierra Leone. The Kamuswaga was accompanied to the USA by the Principal Private Secretary (PPS) and Minister without Portfolio, Owek. Herbert Nsubuga, Princess Natasha and Kooki Prime Minister Hajji Iddi Ahmed Kiwanuka among other officials. From the Airport, the Kamuswaga was driven to Faze3, a cool restaurant at the showers of Lake Victoria, next to the Airport. Here, he was received by the Kooki Crown Prince, Omubiito Shawn Bwowe and his young brother, Omubiito Jonnie.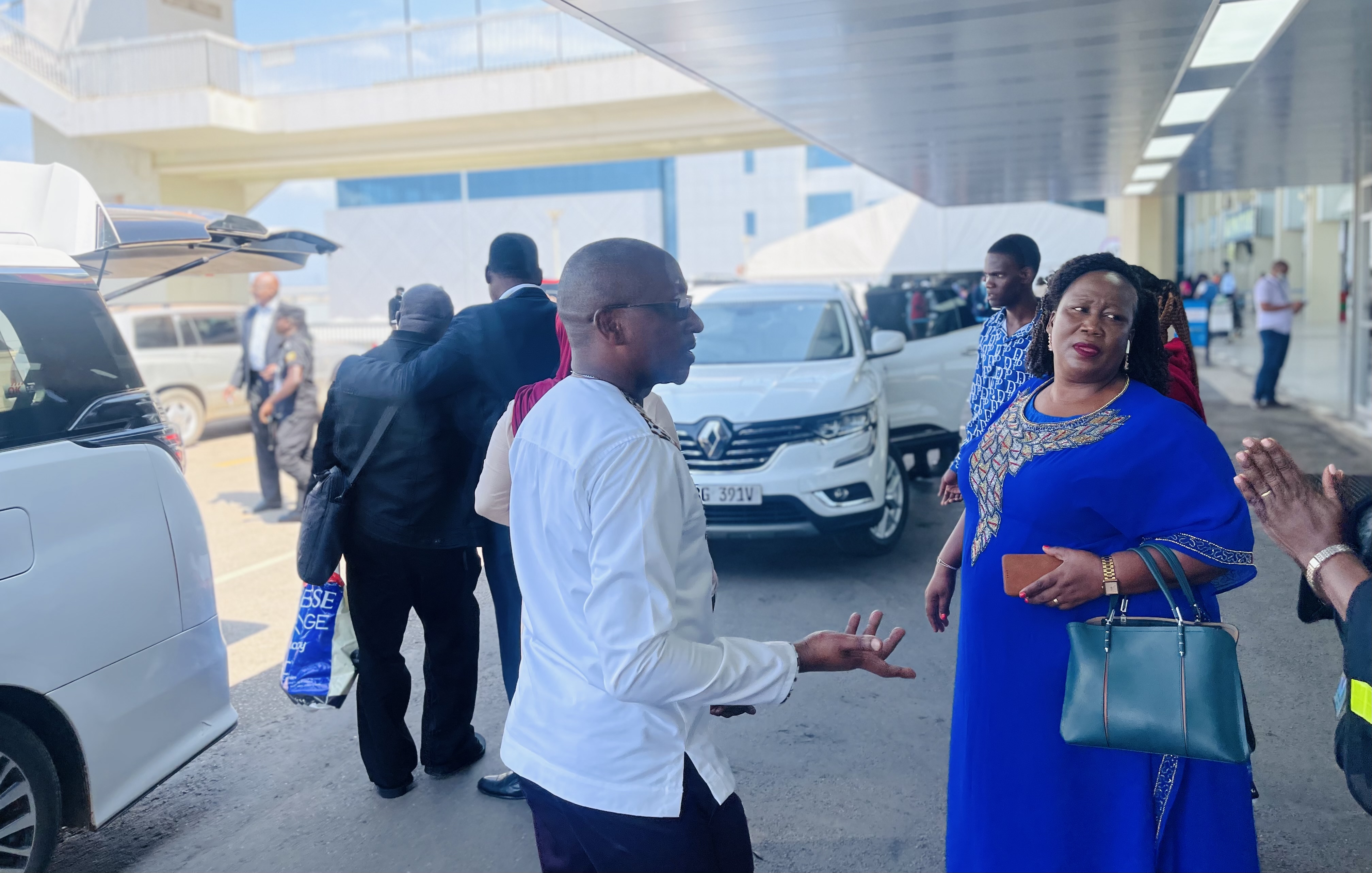 At Faze3, the Kamuswaga served lunch to his officials over which, his PPS Owek. Nsubuga briefly recounted the journey to the officials, some journalists from Kooki Royal Press Unit and other Kooki dwellers. In his brief remarks, the Kamuswaga thanked his officials and Kooki people for the continued prayers and support towards the area development. "We do not travel as a show-off. We travel to solicit help, friends and development. I thank all of you for the tremendous contribution you render to these efforts."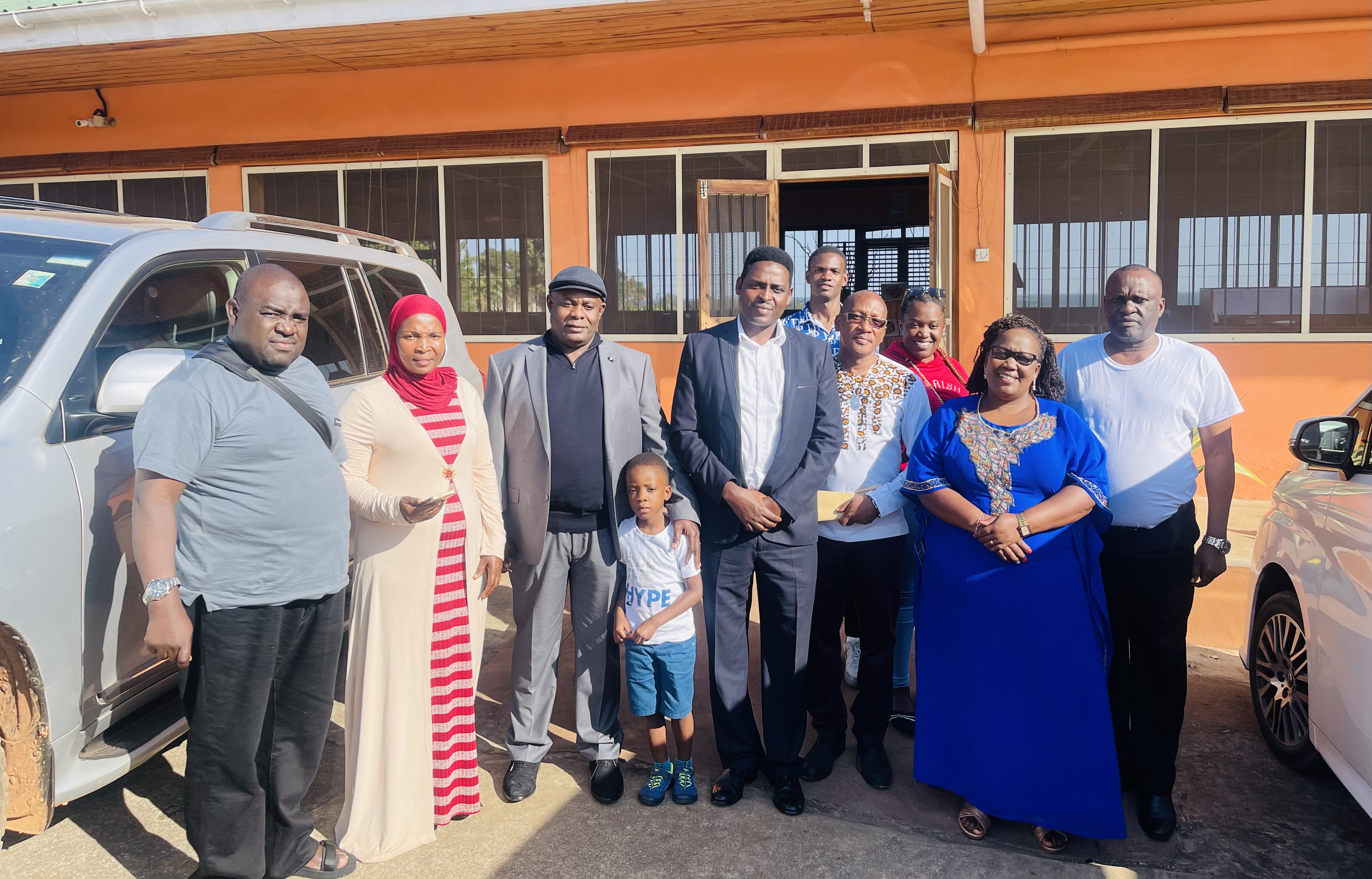 In response to Kooki critics mostly exposed via social media, the Kamuswaga amazed all. He said he personally, is not at all bothered by the `negative energies` because, they are a necessary evil. "When you look at a barren mango tree, you can't notice any stone or batons beneath it. Its crystal clean. This is because no one, save for a mad person, can stop and start throwing stones and batons at a fruitless tree," he said. Posing a bit, to probably ensure his message was steadily sinking in, he continued. "We are therefore suffering these external objects from all directions, just because we bear fruits. I therefore urge you to ignore and keep focused. Don't give chances to your enemies, for they need you divided."
Also known as Entare ya Kooki, Kamuswaga stressed that most people, "especially from central region" are jealous by nature and only need to be cautiously accommodated. "Growing up, we used to have a few rich people in communities. Such successful households used to have nice homes with tiled houses." Because village dwellers couldn't find reasons to explain their neighbors` success, the Kamuswaga said, "they would settle for fabricated stories like… `those people are witches, and, or cannibals' etcetera… It was upon us the young to find out the truth, all by ourselves, after growing up to proper reasoning."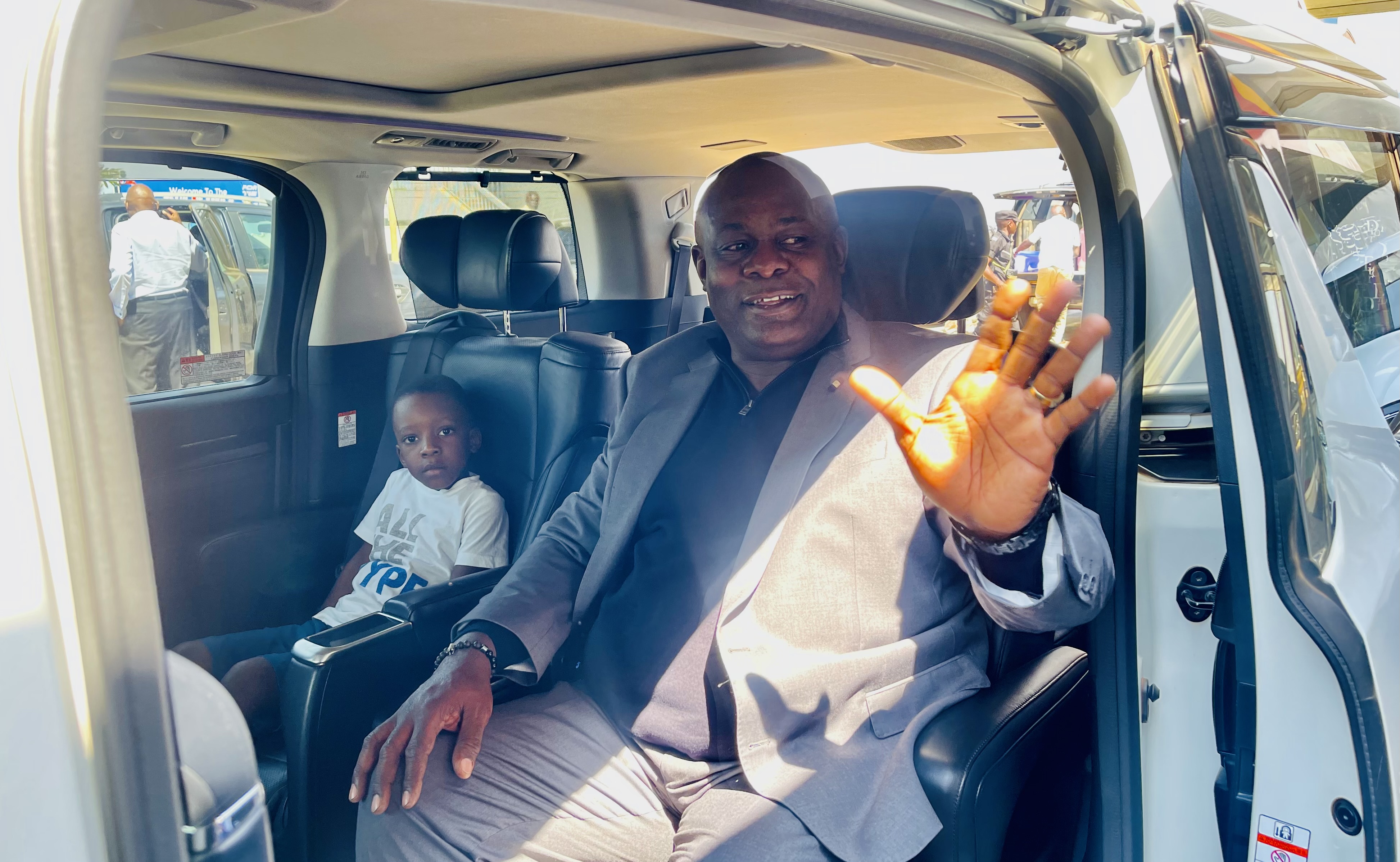 Kamuswaga said though he doesn't encourage foreign cultures that much, he picks a few useful ones. "There are some western cultures that I find useful to us. Some people in Europe developed a MOB attitude and I think it is helping them a big deal." He interpreted the MOB as short for Minding Own Business. "I encourage my people to mind our own business. With that attitude, we won`t feel bothered by what others think or say about us. Whatever we do, let's be focused." From Faze3, the Kamuswaga was driven to his residence in Kitende.
Author Profile
Uganda's First online News Paper. "More than Just News" Investigative, Informative, without Fear or Favor