By Joan Atuhwera
What is your health worry? Is it Medical or Wellness? With Nella Organics in town, worry no more. Nella Organics, offers you a perfect harmony between conventional, complementary and alternative medicine combined with medical and wellness treatments, perfectly tailored for your healthy life and style.
Nella is a Natural health and wellness company that advocates for a holistic approach to health by looking beyond the treatment of symptoms to a number of natural approaches that work together to enable the body trigger its own healing mechanism. On Saturday, Nella Organics treated Ugandans to a wellness experience during a launch at their Grand Imperial Hotel Shop in the Heart of Kampala.

During the launch, Flavia Tumusiime, the co-founder of the products says most Ugandans don't have time to exercise or relax enough like in developed countries and this is why they came out with Nella Organics, the products that can easily sort out someone's messy healthy life. Despite medical and technological advancements of the modern era, the global demand for herbal remedies is on the rise. This is due to the fact that many people prefer using them (Herbs) because they align with their personal health ideologies.
With the kind of lifestyle we live, there is a need to take care of it and with Nella Organics now here, you have the solution. At Nella, they say a healthy lifestyle is something they refine over time, not overnight. "Nella inspires health-conscious choices and emphasizes a holistic approach to health that considers all aspects of the body. We demonstrate that good health is not just about losing weight or having insurance but rather ensuring that your body is in optimum balance mentally, physically, and spiritually," Partner and Co-owner of Nella business, Flavia Tumusiime explains.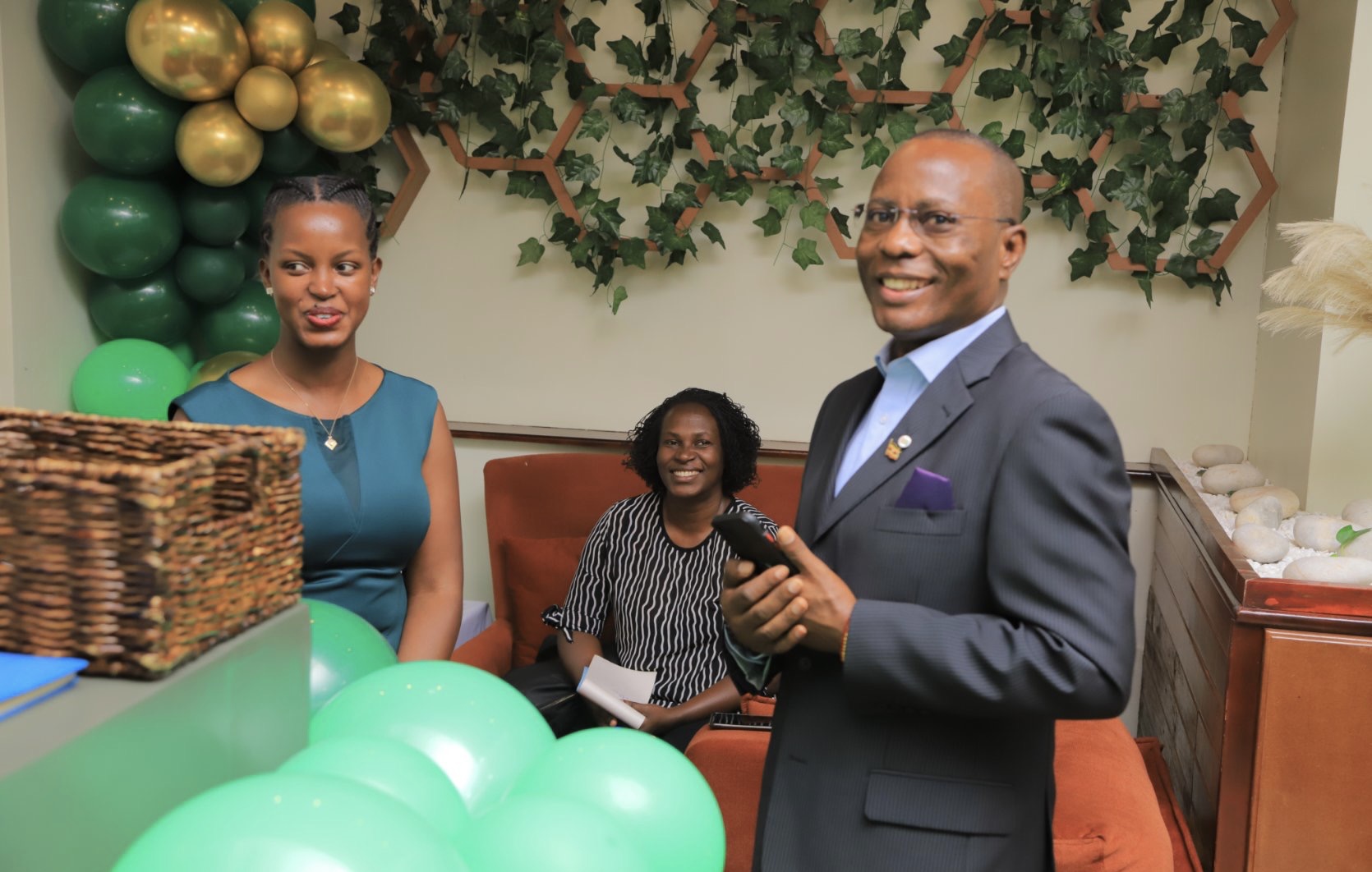 On Saturday, Nella Organics hosted a wellness experience and healthy menu tasting at their shop at Grand Imperial Hotel, Ground Floor Shop 13. The products they have are both for men and women health and they are what Ugandans have been looking for. There is "A 100% scientific proof that these products work", Paul Orishaba, the head of Herbal at Nella and a graduate of Ethnobotany (Natural Medicine) from Makerere University told this Website.
"We are working in partnerships so we work hand in hand with health professionals who offer a more practical experience," Tumusiime adds. At Nella, they work on general wellness, weight management, herbal alternatives, diet planning, natural beauty and mental health. Rachel Atukunda shares her personal experience about the Nella Products with appreciation and hails. Just two months from her first visit to the Nella shop, she says; "I came with a problem of dry skin, I had pimples and generally I wasn't looking fine. Now I have my skin repaired and looking more confident and natural."
Atukunda has not bleached but looking very lite with a smile and vote of confidence in Nella today. Nella Organics also have a branch at 4Matic Mall in Kiwatule. So, at Nella wellness Kitchen, you will find nutritious and Health foods; at Nella remedy Bar, you will find beauty and skin care products; yet at Nella counter display are an assortment of natural or herbal medicines or boosters for your health life. There is also a Nella Massage corner for you. "There is simply everything for everyone. Young middle or old age," Flavia concludes.
Author Profile
Uganda's First online News Paper. "More than Just News" Investigative, Informative, without Fear or Favor