Mid morning the 17th March 2017, AIGP Andrew Felix Kawesi was ferociously assassinated in a manner our Country had never witnessed before. Previous incidents involved high profile personalities but not to the calibre of a man that had built for himself fame and reputation in the force and face of public, Andrew did.
Gross murders like that of senior prosecutor Joan Kagezi, Major Muhammad Kigundu, Moslem clerics and others had their publicity dwarfed after Kawesi incident. At the time of his assassination, he was the Uganda Police Force chief mouthpiece. His assassination was the apex of the security dilemma – exposure in which the country was enmeshed. The savagery assaults were commited alongside other ranges of heinous crimes that engulfed the country.
It is upon this background that the President, Gen. Yoweri Kaguta Museveni, was outspoken while speaking at the vigil of the fallen officer at his Kurambiro home. He publicly confronted the police top management for running an institution that had been infiltrated by criminals. The President's reprisal corresponded with the explicitly and implicitly reports on criminal connivance that I, and other individuals had made to different Authorities and him.

His remarks triggered different, reactions from public and media houses. The New vision was among the many publications that ran a series of related stories before and after the assassination. On the burial day, the 21st,they curried a headline thus; "Insider exposes shocking crime in police". The irritant media stories could have precipitated the police bosses to act impulsively when I and Muhammad Kirumira got arrested.
I was arrested by plain-clothed people as I appeared at the village home of the late Kawesi for his burial, and whisked away in a civilian car sandwiched by mean-faced men. Along the way to Kampala, I observed other three cars driving closely in pursuit. We reached Bukoto-premised Police Standards Unit (PSU) offices at night and remained there up to late hours, my phones confiscated, and later, I was relocated to an isolated room at Kiira Road police.
The next day, I was picked by plain-clothed security personnel and driven through town to Nagulu Police Headquarters where, we found no sign of activity. We returned to the huge Bukoto office. Here, I calmly chatted with my guards and positively responded to every instruction. I requested for my phones to make a call and it was given. My pretentious docility was underestimated by guards who relaxed and then, it was the last time I was seen.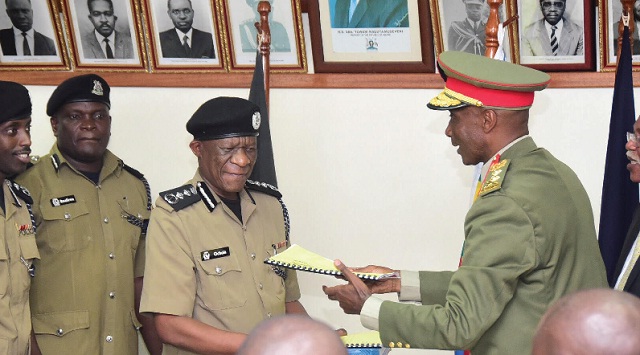 I sneaked majestically and moved through the gate, given a salute and crossed the road, I jumped onto a random Boda-boda and fled. Later, I texted a DM to the Commandant PSU thus; "You can never keep me under your illegal incarceration. I am off your menu". After three weeks in hiding, I was pounced on by the same plane-clothed guys and whisked me to Railway Police Station in town.
Here, I was detained for days and later produced before the police disciplinary court. A dozen trumped-upcharges were read to me and then released on bond. I protested and never returned. Days later, ASP Muhammad Kirumira was produced before the same court. I watched on TV when he was being arrested from his home in Bulenga. Kirumira was noisy. He shouted at the police as they broke into his house and the whole media arsenal was unleashed. Even when he was detained at Rails station, Nalufenya and later produced to the tribunal, he shouted loud.
The Police court machinery was shamed before public for faking cases against its own officers. The Institution was later to be probed by other security agencies on orders of the President and a number senior police officers arrested. Muhammad Kirumira ceaselessly ranted and shouted throughout as I stepped back and monitored silently. Six months later, specifically the 29th September 2017, I received an anonymous phonecall. A strange male voice inquired where I was and I hesitated to respond.
"Mhh.. Kireka, who could this be?", but I was in "Ntinda". His reply was suspicious; "I've been given photos by a lady to deliver to you sir". As a security precaution, I had suspended traceable communication with ladies and remained in touch with selected people. "Come we meet at Crane Bank Ntinda", I directed him but switched off my phone immediately as I moved away headed to Mukono. I switched it on while at Katosi road almost 20km away.
He called as soon as I switched on and said he had bounced. "Sorry, my phone went deem, where can I find you now?" I tricked him but he replied; "I have already moved away and can probably meet the next day". He may however not have rested as the next early morning, I received a phone call from one of my relatives,'Guma' with whom I communicated on phone frequently, giving me a story of people who chased after him with motorcycles as he reported to work.
He stopped close to Wakiso police station from where he called. Their approach was similarly suspicious as it was to me the previous day. They told him that they had been given my package to deliver to him but he observed from a driving mirror as they approached that they were armed and he drove off. They pursued him with two motorcycles and he left them. My advise to him was to report a case at Wakiso Police station and return to me as I approached officers in surveillance to locate and identify the numbers which they used.
They were the same numbers that called me the previous day. One was at Kawempe Police station and another was located at Natete Police station. I called both numbers in a confrontation of threats and when I informed them of where they were at that particular moment, they went off. Muhammad Kirumira was still vocal. In our personal interaction, he expressed more fears for me than himself. He cautioned me against going to certain places, little did he know he was the prime target
Seven months after that incident, particularly on Friday 8th June2018, Col Ibrahim Abiriga was assassinated the same way AIGP Kawesi was hit. That was followed by the assassination of ASP Muhammad Kirumira three months later, on Saturday 8th September 2018. Kirumira was butchered by unknown assailants moving on Bodaboda motorcycles. He was buried on Sunday 9th September 2018. I chose to monitor the burial function from my home on TV to avoid past experiences.
I watched a senior officer running like an antelope fleeing rowdy mourners who angrily pelleted stones at officials from Police who had turned up to mourn their renegade fallen officer. The Minister and Police spokesperson were whisked away by security in the midst of a hailstorm of flying debris. At that moment while still in my sitting room watching, I received another anonymous call. As though I was being monitored, a mockery voice said; "Mugarura, are you seeing what is happening in the country?" I listened attentively. "Eeee, Omufu tarwana" – he said, literary meaning; "the dead don't fight". In anguish, I cut off the phone.
I had been previously tormented by sadonic mockeries from bandits. When I called the number again, it was off. Validity, citizen can lose confidence in the system, and I contend that we are as relevant as long as we are living. After all, what would I offer other than spectating through media on how cases are being prosecuted…
The Author: These series are in honor of those affected by the rogue acts of Kawukuumi Police, a tribute to families who lost their loved ones, a tribute to innocent police officers and individuals that were affected by the rogue force, to the President who carried the cross for others, and, to the country and citizens who lived in fear at the hands of the rogue system.
About the Author: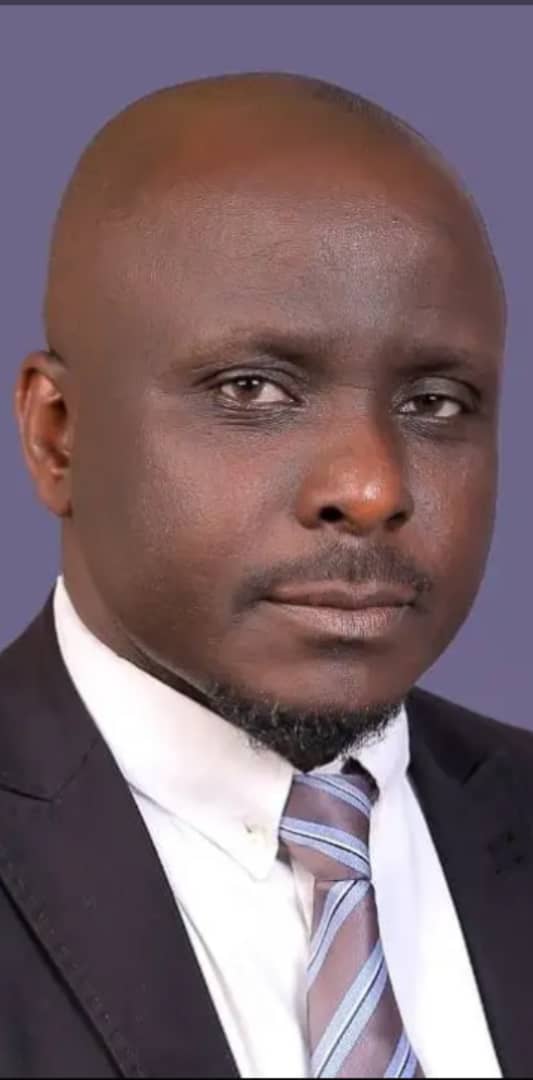 ASP Steven Mugarura Rukwengye is a Cop who joined Uganda Police Force as a Cadet in 2007. He has been sidelined since Gen. Kayihura`s reign after he petitioned the President on police rot at the time.