KAMPALA, Uganda: That Dr. Sudhir Ruparelia and or his agents are relentlessly trying to hack into this website in a bid to deny the public knowledge of the losses he's visited on Ugandans, is by now a public secret. We suspect this development to be masterminded by Sudhir because he's the only person who went public about the same. But that's a story by its own and for another day.
However, we continue to unveil the filth hitherto carefully kept underneath the carpet. And today is the continuation of our story where, we reported how Dr. Sudhir and or his next generation can never be licensed again, to run a Bank or a formal financial institution. This is wrapped in an agreement he penned with the Central Bank and whose details, we delve into in this article. Read on…
Titled 'Confidential Settlement and Release Agreement,' this 14-page covenant was signed on 20th March 2017 between Sudhir Ruparelia and Bank of Uganda, the latter signing on behalf of Ugandans, to whom the moneys involved belong. How? This money was given to Sudhir's Crane Bank as a capitalization fund in order to save depositors' dimes in, not only CBL but other financial institutions.

This emerged after the forensic report whose details we partly reported in these pages. It arose that Sudhir had scooped dimes in billions from Crane Bank and used the same to construct buildings that housed Crane Bank the country over. An ordinary mind would therefore wonder why BOU would be bothered if Sudhir actually lifted these staggering amounts from his own bank! Well, I will write this article in a style I would explain the same to my grandmother deep down in Kooki.
Why Capitalization?
For beginners, Banks the world over lend money to each other and, Crane Bank was not exceptional. In simple terms, if say Crane Bank had borrowed UGX150Bn from Bank X and it later merges that it (Crane Bank) is bankrupt, failure by BOU to capitalize it would mean Bank X would lose the money, and yet the same belongs to its depositors. And hence, BOU had to quickly capitalize CBL to avoid a universal risk to other financial institutions it owed.
So, had Bank of Uganda failed to capitalize CBL with the UGX400Bn injection in time, thousands of depositors across the financial institutions' fraternity would lose their money. It should be noted that BOU got the same from the National Treasury and reason we call it taxpayers' money. When you buy, a bottle of soda, a beer, a bar of soap, a kilogram of sugar and or to employees, pay as you earn, you're contributing to the national treasury.
And the above is the money which BOU scooped out of the government coffers and injected it into Crane Bank in a bid to pad the UGX400Bn hole which the good Honorary Doctor created via proven fraudulent means. This is the very money the Central Bank sought and still seeks to recover. But even with the agreement under review in place, this recovery is yet to materialize as Sudhir backtracked on his commitment, claiming that BOU failed to protect the agreement from leaking to public!
Whereas BOU had indeed, earlier handled Sudhir with gloved hands and in total privacy, investigations revealed that actually, he took the stance for granted and had abused their generosity. To their utter shock, the mortgages he offered in place of UGX400Bn acquisition were basically buildings in swamps and or those whose ownership were heavily encumbered! And with all this, he still wanted his gross misconduct handled in utmost secrecy!
The Agreement
Nevertheless, to avoid the embarrassment that would have happened if he did not kowtow in BOU poo hoo, Sudhir went into the agreement under review. And as usual, he did it after he was duped that it would be confidential and hence the title; "Confidential Settlement and Release Agreement" under which he committed self to refund at least USD60M.
"In consideration of BOU and CBL agreeing to settle and release claims as specified in this confidential settlement and release agreement, SR (read Sudhir Ruparelia) agrees to pay and or procure the payment to BOU of the aggregate amount to USD60, 000, 000 and to transfer to CBL (In receivership) or its nominee, the Freehold and Mailo titles set out in Annexure 'A'…" reads the agreement in part.
Because Sudhir had constructed the said buildings under Meera Company, the revelation that the money he used was siphoned from CBL demanded that they be transferred to the same for ease of recovery. Via the agreement, Sudhir, also known as SR in this agreement, committed to pay in instalments…
"The settlement consideration in clause 3.1 (a) above shall be paid by SR as follows: USD8000000 which will be paid within a period of no more than 30 days from the date of execution, USD10000000 which will be paid within a period of no more than 90 days from the date of execution. The said total sum of USD18M shall be paid into BOU's USD account no. 317.144034.1 in the names of Crane Bank Limited Funding (The Nominated Account)," further reads the covenant.
The two parties went on to agree that the balance of USD42M was to be paid by way of transfer to BOU, as receiver of CBL real property with an agreeable fair market value of the same amount. They further agreed that the fair market value of the real property shall be reached by joint valuation of the parties where, both BOU and Sudhir would each appoint one valuer of firm of valuers to the joint valuation team… Watch this space…
Author Profile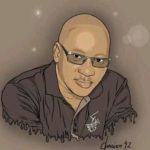 Stanley Ndawula is a two and a half decades' seasoned investigative journalist with a knack for serious crimes investigations and reporting. He's the Founding Editorial Director and CEO at The Investigator Publications (U) Limited