We can exclusively reveal that onetime celebrated rapper and lugaflow veteran Fred Geria aka Rock Giant, has been abandoned by his family and at a rehab on the outskirts of Kampala for over 9 months. And the facility has sworn to hang onto him until he settles the UGX26M outstanding debt.
The source at the facility intimated to this reporter that Rocky Giant, though fully recovery, has lost hope of ever leaving their confines, thanks to the un cleared bill The "Paka Last" singer, known for suing Warid-cum-Airtel for 'pirating' his song via commercials, has not been working for years and to make matters worse, he's spent close to two years in and out of Rehabs
His mental problems caused by abuse of several tribes of drugs and alcohol, are now a thing of the past, but we can authoritatively report that the lad has failed to find means to clear his medical bills which keep piling up.

His relations that include a brother only known as Robert whose number, 0755223781, was used as reference for any mobile money donations is constantly unavailable. The source further informed us that Rocky Giant, last received a visitor about three months ago, who surprisingly was now reformed drug addict Qute Kaye. "He brought him the few clothes that he is clinging onto up to now".
An administrator at the facility informed us that they have no option but to keep him under wraps as they try to recover their medical and feeding bills which keep accumulating at a rate of 1.8mshilling every month.
When we contacted the Uganda Musicians Association through Phina Mugerwa aka Masanyalaze, she told us that though they were initially involved in issues regarding Rocky Giant, the association was now financially incapacitated due to the Covid-19 restrictions that have rendered them jobless and thus cannot commit themselves on the issue at the moment. This revelation now leaves Rocky Giant in the hands of good Samaritans who can come to his rescue.
Author Profile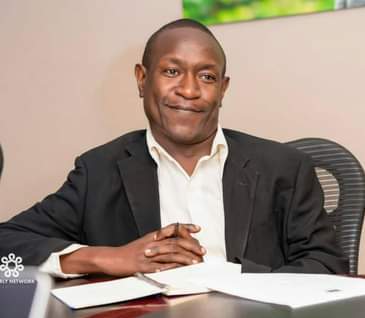 Mr. Jacko David Waluluka is another unique entertainment and general investigative news writer, a field he has diligently covered for over fifteen years. He's also the Chief Administrator at The Investigator. He can easily be reached via [email protected]