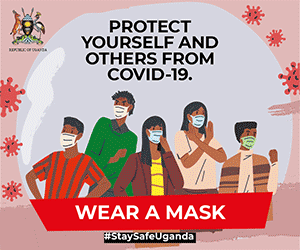 Four-time loser Presidential Candidate Dr Kiiza Besigye, who is the People's Front for Transition (PFT) chairperson and the new Red card pressure group leader, has hit back at retired Assistant Commissioner of Police, Sam Omala, saying that "Yes, riding on the back of a leopard always ends in tears! Let others not say they didn't know."
This was following Rtd. ACP Omala's recent declaration that the work he did for the Uganda Police was not appreciated enough and that the passion compounded by dedication he put into his job was worth "political gratification," a thing that has not come to pass.
The once suave and feared Omala also revealed that there was a time when opposition politicians tried to bribe him with UGX200M to leave the infamous 'Walk to Work' protests that were led by Dr, Besigye to proceed, but he reported them to his then boss Gen. Kale Kayihura .
"We went atop one of the buildings in Kampala and I showed Kayihura the agents that had come with the bounty, I asked him if I would take it and retire, he did not give me a conclusive answer, and when I realized that he was still not decisive, I said "NO" to this offer and made it difficult for them. I continued with my work," Omala said
In an off the cuff banter, Omala further said that "during the 2006 elections, 60 % of the police was supporting the opposition and you can imagine what some of us were going through at that time."
Omala, further categorically stated that people like him, the late AIGP Andrew Felix Kawesa, and former Old Kampala DPC Joram Mwesigye among others, who risked their lives on the frontline, while their bosses sat back, would have received tributes from the President.
But Besigye advises Omala to instead join his Red Card Front pressure movement if he is still interested in redeeming himself thus letting history absolve him of any 'ill's' he committed while still in service.
"Yes, riding on the back of a leopard always ends in tears! Let others not say they didn't know. Police ACP (Rtd) Sam Omara is welcome to #RedCardFront Red square," Besigye tweeted. The Red Card Front Red Square consists of opposition politicians from the parties of FDC, JEEMA, Social Democratic Party, PSP, UYD, DP- Bloc and the people's government aimed at causing political change in Uganda.