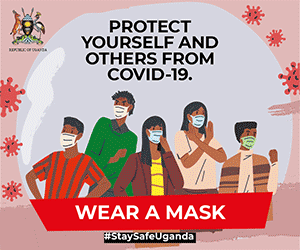 The fall out of singer Sheebah Karungi aka Sheeba and her Team No Sleep management under the auspices of veteran artiste's manager Jeff Kiwanuka aka Jeff Kiwa, is a tip of the iceberg and spell of doom between artistes and their manager's future collaboration.
Though one may be inclined to state that there isn't a single professional artiste's management label, nor personal manager in Uganda, some companies like Swangz Avenue under the stewardship of Julius Kyazze and TNS' Jeff Kiwa, have leaped into the business and are learning on the job at the moment.
With most of our artistes only having their talent as an asset, these companies and managers have used their financial clout to fend for the artiste's studio, video shooting, media rotation, wardrobe, rent, saloon, cars overheads after signing undesirable contracts with them.
Until very recently, 90% of our artistes, have entered these contracts without or minimal legal advice thus putting both their careers and financial independence at stake. Many have been forced to sit out such unrealistic contracts in a bid to meet their earlier ignorant obligations some of which clauses keep holding them 'hostage'.
However, some of them have chosen to part ways with their management labels and managers, marching into the unpredictable entertainment business while others have been forced to eat their own words. These include;
Irene Ntale
One of Uganda's most promising singers at the time with a budding career, Ntale shocked the entertainment industry when she quit Swangz Avenue, and embarrassingly 'fired' the company on social media in 2017.
Ntale, simply posted on her social media pages that "My dearest Fans and friends, they say time flies, and today seems like one of those days when one takes it in stride to announce that after a lot of contemplation, I am officially departing from Swangz Avenue.
She is still pursuing a solo career.
Rabadaba
Singer Faisal Sseguya aka Rabadaba, has been one of the most unlucky musicians as far as dealing with management is concered.
He first signed with the then famous UG Records with whom he parted ways in 2010, after throwing many tantrums about the company's alleged failure to meet their contractual onuses with him.
He then went single and his music stagnated until he joined MC Kats 'I Love Music' which didn't last an evening.
Fast forward he joined Black Market records in or about late 2020 but would also later rescind his association with the company amidst similar allegations he levied against UG Records.
Radio and Weasle
The late Moses Nakintije a.k.a Mozey Radio and Douglas Mayanja a.k.a Weasel quit Dr. Jose Chameleon's Leone Island and formed Da Blessed Crew, in 2008.
The duo would then later seek the services of Jeff Kiwa and his TNS, under whose stewardship, became one of the most talented and sought-after music group in Uganda. One would wonder why they later fired him and went on to successfully manage themselves until the sad demise of Radio.
Bruno K and Nina Roz
Bruno Kiggundu aka Bruno K left Black Market Records alleging that it had robbed his music and claimed all the copy rights that he had not agreed with them in the contract he signed back in the year 2020. And singer Nina Kankunda aka Nina Roz, similarly quit the same label with claims in tandem with those of Bruno K.
However, Nina Roz has since backtracked and is now under Black Market records in what many an entertainment observer would argue was a bid to avoid legal implications with the label.
Sheeba
The fall out between Sheeba and Jeff Kiwa's TNS, has surprised and shocked the entertainment. However, insiders insist that there has been a storm brewing in a tea cup for quite some time between the two parties. The success of her career is credited to the direction of Jeff Kiwa, and it is only time that will vindicate her decision to quit the label.
Whereas many of our local management labels and artistes' managers fall short of the expected minimum standard experience and professionalism of the industry internationally, some like Swangz Avenue and Jeff Kiwa, who are on a daily basis gaining experience, have proved that with time, the industry will depend on their stewardship.