Drop-dead gorgeous singer Sheeba Karungi has finally revealed that the reason she parted ways with manager Jeff Kiwanuka aka Jeff Kiwa and his `Team No Sleep` (TNS), was because she was tired of living a synchronized lifestyle with rules of engagement therein.
Sheebah, who was commenting on the issue for the first time retorted that; "#2022 Am not taking any kind of BS from you!! We just going to enjoy life as we chasing that paper."
This statement resonates in tandem with claims that Jeff Kiwa, has been a no-nonsense manager who many a time has been clashing with Sheebah, whenever, she tried to act contrary to his set professional specification.

A story is told of how Jeff Kiwa, on 12th November 2020 lost his cool after he was shocked to the core when a birthday bash turned into the launch of the Sheebah Holic pads office and stores in Bunga, that also coincided into the unveiling of her own events and red terrace liquor business ventures.
Jeff Kiwa is said to have left in haste and the relationship between the pair soared into disrepair though it was kept under the wraps until recently, thanks to Jeff's shrewd media handling skills.
However, all hell broke loose after word got to Jeff that Sheebah was also joining the lucrative labor export business, whose involvement and feasibility overhead journeys to and from Dubai and Malaysia, had taken a toll on the singer's music roster with the Covid 19 SOPs, at the time notwithstanding.
Jeff Kiwa, has since replaced Sheebah, with a new fresh talent named Rahma Pinky, whom musical analyst have pitted as a reincarnation of Sheebah, in the works.
Author Profile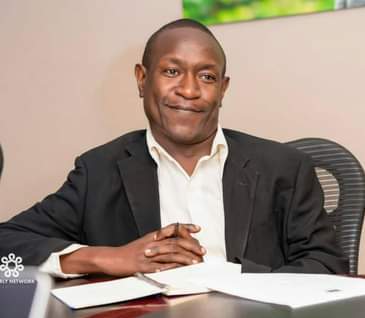 Mr. Jacko David Waluluka is another unique entertainment and general investigative news writer, a field he has diligently covered for over fifteen years. He's also the Chief Administrator at The Investigator. He can easily be reached via [email protected]