Kampala: The Deputy Speaker of Parliamnet Rt Hon. Anitah Amongi, while Chairing the first Plenary sitting of this week has confirmed to the House that Speaker Jacob Oulanyah is unwell and was flown out of the country for specialized medical treatment after consultations between his doctors and specialists.
Amongi further revealed that Oulanya had been admitted for the last two weeks at Mulago National Referral Hospital from where he was initially being treated.
She added that the Medical Experts at Mulago in consultation with his personal doctors, in a haste decided to refer him for further specialized medical attention out of the country and that he was subsequently evacuated on Friday, 4th February 2022.

She later dismissed social media reports of the alleged grave condition of the speaker saying; "what is on social media is not the reality. I spoke to Rt Hon Jacob Oulanya before I came to the House and he is in good spirits. We pray that he recovers faster and resumes his duties''.
However, contrary to her statement, sources attached to aviation security say that Oulanyah was indeed flown out of the country on a chartered Uganda Airlines Airbus A330-800neo in the early hours of Thursday, February 3, having been brought to the old airport in an ambulance on a stretcher, either sleeping or unconscious.
The flight manifest indicated that the plane was destined for Seattle USA via Iceland. According to our sources in the Civil Aviation Authority in Entebbe, Uganda Airlines has creatively been making some money by renting out the Airbus planes before the company secures the long international routes they were bought for. Only recently, the manufacturers themselves, Airbus, hired Uganda's plane to exhibit at the Dubai Expo 2020 for some $120,000 (Shs 420 million). The speaker was last seen in parliament on December 21, 2021, while his deputy Anita Among has mostly been in charge of the parliamentary business since then.
Author Profile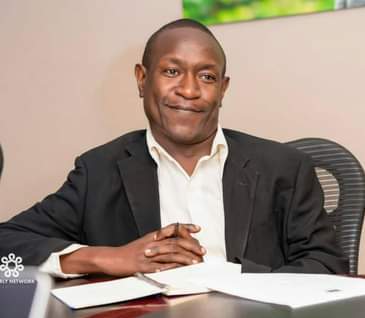 Mr. Jacko David Waluluka is another unique entertainment and general investigative news writer, a field he has diligently covered for over fifteen years. He's also the Chief Administrator at The Investigator. He can easily be reached via [email protected]