South African based Ugandan socialite Zaituni Kirigwajo aka Zari Hassan is sad and blue after her overtly hyped Fr3dom Pool Party that was held at the swanky pearl of Africa hotel in Nakasero, not only fully flopped, but also left a hog of debts.
Zari, who earnestly with lots of pomp and floury flare arrived for the preps of the party a few days to the grand day in the company of her latest flashy tomboy, one GK Choppa, amidst bragging that she was going to bring the curtain down and redefine the Ugandan entertainment industry's history.
The party that had been priced at UGX50, 000 only for ordinary 'leg room' standing, normal tables at UGX1.5M inclusive of a standard room, whilst VIP tables went for UGX3M inclusive of a superior room, and VVIP were for 5M inclusive of a deluxe room, was a recipe for disaster from the word go.

As the events of the day started unfolding the vicious signs of a doomed and haunted evening in looming, scouts at the time confirmed that Zari was indeed at hotel waiting for her team to beacon her into making her grand entry that never came to pass.
With reality sinking in that she was heading for a year welcoming disaster, Zari kept the tabs of hope in the company of her muscled squeeze, whose temporary warm didn't help make things any better.
The show's guest artist who was Nigeria's Blaq Bones too was nowhere to be seen, let alone appear earlier for sound testing.
The sealing of the melancholy was when the team from the hotel management switched off the sound systems power claiming that the organizers had breached their terms of full payment for the services.
As if to add salt to injury, the DJ's also went into a money hungry trance as they demanded for their 'balances' for the service provided though one would be tempted to state that they were trying to milk an already dead cow.
At about 10pm, a source at the hotel who preferred anonymity told us that Zari had clandestinely left the hotel premises and that it was the overseers of the event and her PR party that was left to remind anyone of her earlier presence.
Having managed to attract a 'crowd' less than that of her favorite Manchester United first team, it will take Zari very longtime to organize let alone show face in the Kampala entertainment hubs.
Author Profile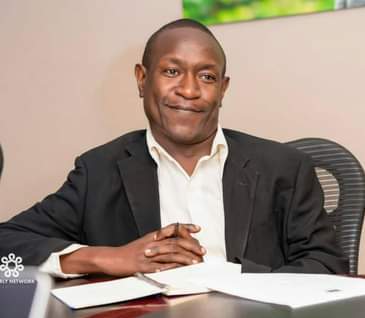 Mr. Jacko David Waluluka is another unique entertainment and general investigative news writer, a field he has diligently covered for over fifteen years. He's also the Chief Administrator at The Investigator. He can easily be reached via [email protected]