Veteran Ugandan rapper Daniel Kigozi aka Navio, was on Friday unveiled by Uganda Breweries Ltd as the new official National Brand Ambassador for their premium Johnnie Walker whiskey brand.
In what insider's tell us is a multi-million deal, the theme for the national walker is "Good is Basic, Be Great" with a no disclosure clause.
Earlier this week, the UBL's Scotch & Reserve Brand Manager Christine Kyokunda, affirmed that they were launching a new campaign and that they were going to work with a few select celebrities to amplify and deliver the message across the country.

"It's true, we are rolling out a new campaign called "The Walkers" campaign. It is aimed at highlighting the resilience of African youth. It is going to be a fitting representation of the shoes the young Africans walk in and that "Keep Walking," was created to put a spring in their step as they venture into the new, finding their own paths, and building their own future", she said.
Navio, who has, time immemorial been known to have a penchant for Smirnoff vodka, has now elevated his swag and embraced anything, but, the Johnnie Walker brand of vintage whiskeys.
Navio will be heading a team of other selected Ugandan entertainment personalities and creativities across the country. These will include Radio, TV and Club personalities to steer the activation of Johnnie Walker's new campaign.
UBL has been a leading brewer in Uganda since it began operations in 1946. They are located in Port Bell Luzira, in the outskirts of Kampala, the brewery is continuously modernized and its operating capacity expanded.
Author Profile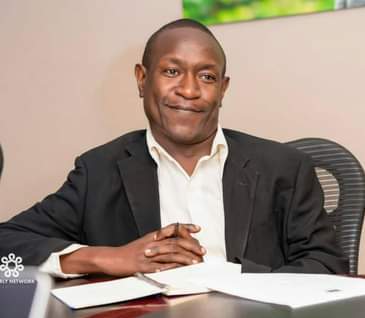 Mr. Jacko David Waluluka is another unique entertainment and general investigative news writer, a field he has diligently covered for over fifteen years. He's also the Chief Administrator at The Investigator. He can easily be reached via [email protected]