Singer Joseph Mayanja aka Jose Chameleon has come out and blamed his family woes on the Ugandan media whom he accuses of not only causing squabbles in his marriage with Daniella Atim, but also ripples in the future of his children.
Chameleon, whilst at a media engagement, revealed that he was paying the ultimate price after negative media reports about his person, led to the friction in his home that forced his wife to not only leave her matrimonial home, but also relocate to the United States of America, where she has been living for the past several years.
"You people have always been writing all sorts of stories encompassed about myths of several things that I have allegedly done with the opposite sex that led to a lot of issues in my marriage" said the singer.

"It is not fair that some of these things eventually trickled down to my children who are old enough to understand what is going on, whether true or false as long as it is the press, why don't you only write about me and not my family?"
It should be noted that in 2017, Daniella had reportedly taken matters of their woes to the family division court in Nakawa, accusing the singer of brutality, though it was later on down played by the singer on his social media handles as a stunt.
However, like they say, no smoke without fire. At about the same time, Daniella begun to take long sojourns in the US with her children until she later permanently relocated to the land of opportunities.
Though credited for having a thick skin and an ability to withstand any storm, it seems that the decision of Daniela to leave home with the children is one of the night mares that one of Uganda's most sought after living singing legend continues to encounter.
Author Profile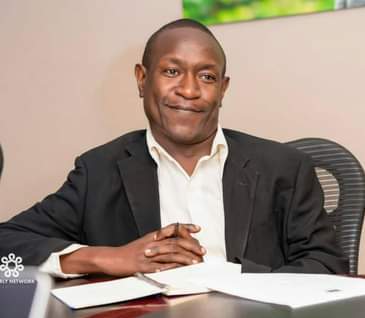 Mr. Jacko David Waluluka is another unique entertainment and general investigative news writer, a field he has diligently covered for over fifteen years. He's also the Chief Administrator at The Investigator. He can easily be reached via [email protected]