We have been reliably informed that Faisal Seguya aka Rabadaba, is in advanced stages of formalizing his stay in London for the long haul.
According to the source, Rabadaba, left the country several months ago to perform at a show in the prestigious city, alongside Walukaga Shafik aka Fik Fameica, at the 1st ever New Year's Bank Holiday weekend party which was held at the Royal Regency Hall in London.
Faced with the looming expiry of his initial visa to stay in the Kingdom, he earnestly prayed for an extension that was granted a few days ago, to his relief.

This is in tandem with his planned permanent stay in the Queen`s land where his new wife Nnalongo Maggie Kiweesi, whom he married in 2021 lives. But he is yet to be granted a visa to go and live with her.
We have also further been informed that Rabadaba, who has children with his estranged lover Sheila Ferguson who lives in the same country, is set to meet his children after nearly a decade of not doing so, if all goes well, according to wishes of their mother.
If all goes according to the wishes of Rabadaba, he will finally be full filling a long time dream of living his life in the United Kingdom, where he believes his stunt career will eventually blossom.
Author Profile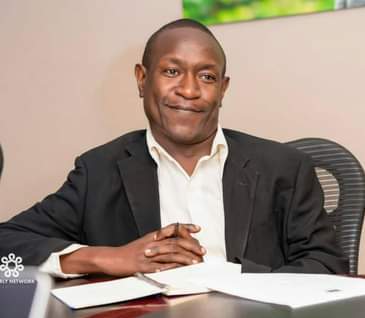 Mr. Jacko David Waluluka is another unique entertainment and general investigative news writer, a field he has diligently covered for over fifteen years. He's also the Chief Administrator at The Investigator. He can easily be reached via [email protected]