News coming in indicate that the amiable Shem Ssemambo aka Kagutunda, once the signature face of Nile Breweries' Club beer Brand in the 2000's is currently fighting for his life at Paramount Hospital in Kampala, The Investigator reports.
Shem, then an astute marketing and Sales manager at Nile Breweries Ltd, is suffering from Transverse Myelitis, a disease that has since left him partially paralyzed and hospitalized at the hospital for the last couple of months.
Having accumulated an enormous bill that keeps pilling every other day of admission, his former colleagues at Mwiri Primary School, through their Old Boys of Mwiri Primary School class of 1985 and class 1986-1992 of Busoga College Mwiri (Wako House), have through their social media group embarked on a drive to solicit for funds in a bid to help his family to clear the bills.

Shem came to prominence with his astuteness in bar promotion and marketing style while in Masaka, where he at the time promoted Nile breweries brands, but most specifically the then new and struggling Club beer against another new entrant, Guinness from the rivaling Uganda breweries ltd.
He was so lethal on the ground that his bosses in Njeru, at the time in what was later discovered by his contemporaries as a promotion, moved him to Kampala where he commanded and managed to make Club beer an event signature brand associated with entertainment.
Shem, in the company of his wife Grace Nambuusi, became a constant feature at events that were sponsored by Club beer like the Jam on the Green at the national theatre, Club beer beats, and Club Silk's unplugged sessions among several others.
He then became a darling of many musicians and is credited for having been responsible for the blossoming of many then struggling artiste or band careers at the time in Uganda.
The man who had become synonymous with the Club Beer brand was unceremoniously relieved of his duties a few years ago and went into several business ventures.
Financial support towards the meeting of Shem's hospital bills and health care can be sent through Mobile Money numbers 0772515397 or 0701515397 in the names of Mugisha Henry.
We are praying for his quick recovery.
Author Profile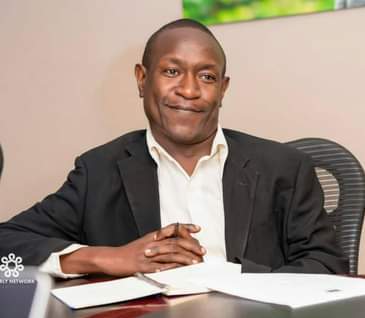 Mr. Jacko David Waluluka is another unique entertainment and general investigative news writer, a field he has diligently covered for over fifteen years. He's also the Chief Administrator at The Investigator. He can easily be reached via [email protected]