Insider sources from State house have exclusively informed this website that the family of the indefatigable Minister for Presidency Milly Babalanda, have scooped a record breaking three slots in the recently released RDCs and Deputies` deployment list.
According to the sources, the trio allegedly include a one George Magunga the new RDC of Budaka, who is the Minister's brother, Nakawala Naome, her daughter is now the deputy RDC of Mbale City whilst her father (Naome's) Peter Mawerere is the new Deputy RDC of Kayunga.
The sources further claim that the minister, who, though now estranged with Mawerere, has kept her relationship with him cordial for the sake of the two children they sired together. The appointment of their daughter Naome as RDC is evident of their cordial relationship toward the children.

It is well known that the minister for Presidency not only yields enormous powers in State House, always being a target for those lobbying for various jobs in the government and or cabinet, but also in full charge of appointing RDCs.
It is in these vested powers that her office holds over the prerogative of the list that eventually reaches the President for confirmation, that she used to favor and deploy her own people.
For some time now, other powerful women and statehouse brokers are said to be continuously getting jealous of Babalanda, as she is said to be overseeing a project of recruiting new energetic blood in both government and cabinet.
It should be noted that at one time, while still in charge of that docket, Hon. Amama Mbabazi, who eventually became Prime Minister, was said to be in charge of the several reshuffles done by the President.
Other smooth operators like Hon. Gilbert Bukenya scaled higher and became Vice President. There is also growing unease in cabinet and state house that Babalanda routinely keeps spying on them, an allegation that was similarly made by Bukenya against Mbabazi when he was dropped from his post.
Author Profile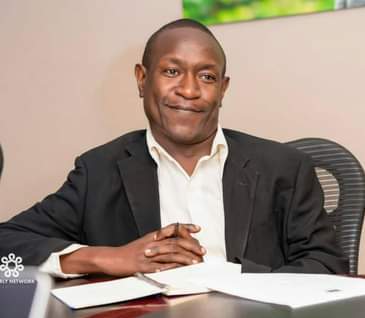 Mr. Jacko David Waluluka is another unique entertainment and general investigative news writer, a field he has diligently covered for over fifteen years. He's also the Chief Administrator at The Investigator. He can easily be reached via [email protected]